China Potevio banking on high-tech methods to fight COVID-19
By Cheng Yu | China Daily | Updated: 2020-03-06 09:36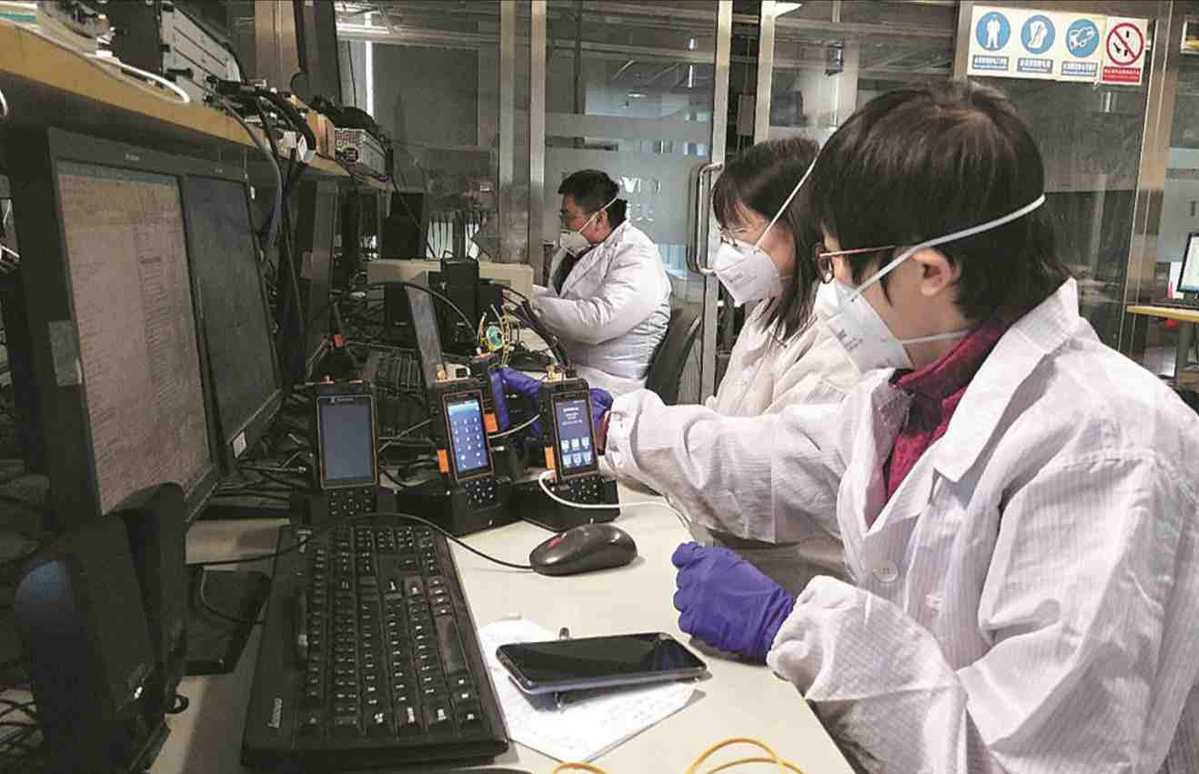 China Potevio Corp, a State-owned telecommunications manufacturing company, is harnessing its expertise in combating COVID-19 as technology has become a key weapon in containing the epidemic.
Days after the outbreak, Potevio developed a system for body temperature monitoring. Enabled by superfast 5G technology, the system is able to monitor temperatures of patients and automatically notify medical staff if abnormalities occur.
"Potevio is actively using various information and technology methods in preventing and containing the epidemic," said Lyu Weiping, Party secretary and chairman of Potevio.
Industry insiders said that leading technology plays a key role in avoiding cross-infection between medical staff and patients. Previously, nurses usually had to wear heavy protective garments and frequently enter and exit isolation wards for temperature measurements.
Potevio's system was applied in late January at the Shanghai Public Health Clinical Center, a major institution treating COVID-19 patients. So far, the company has helped the center install over 200 temperature-monitoring machines.
"SOEs are resuming operations based on their region, industry and projects during the outbreak," said Xia Qingfeng, director of the Bureau of Publicity of the State-owned Assets Supervision and Administration Commission of the State Council, at a news conference.
In addition to temperature monitoring systems, Potevio has also launched an epidemic prevention and control management platform, providing it free of charge to several venues.
Residents can follow the public account of the platform in WeChat to report daily temperature of family members and register the health conditions of members, especially those who returned from elsewhere recently, which greatly helps reduce the workload of community staff.
At the same time, residents can check in real-time the epidemic situation around them and receive notifications from their communities via the platform.
While containing the outbreak, Chinese SOEs like Potevio are also setting good examples in resuming work. President Xi Jinping urged that coordinated efforts are needed to resume production based on local health situations to promote socioeconomic development while preventing and containing the spread of the virus.
While combating the epidemic, Lyu said the company is also resuming operations in an orderly manner to reduce losses brought about by the outbreak.
Some of its subsidiaries have changed their way of work by using phones, WeChat, video conferencing, remote office systems and remote work software.
"We will continue to beef up our efforts in developing the country's information and communications technology and make good use of our expertise in the ICT field to enhance our core technical capabilities," he said.