BYD claims to be among world's biggest mask makers
By Pei Pei in Shenzhen | chinadaily.com.cn | Updated: 2020-03-13 17:23
BYD, China's biggest electric vehicle maker, now produces 5 million protective medical face masks per day, making it one of the largest masks manufactures in the world, the company said on Thursday.
In the wake of the novel coronavirus outbreak, masks have become a strategic priority. Masks, disinfectants and protective clothing for medical personnel are all in short supply nationwide.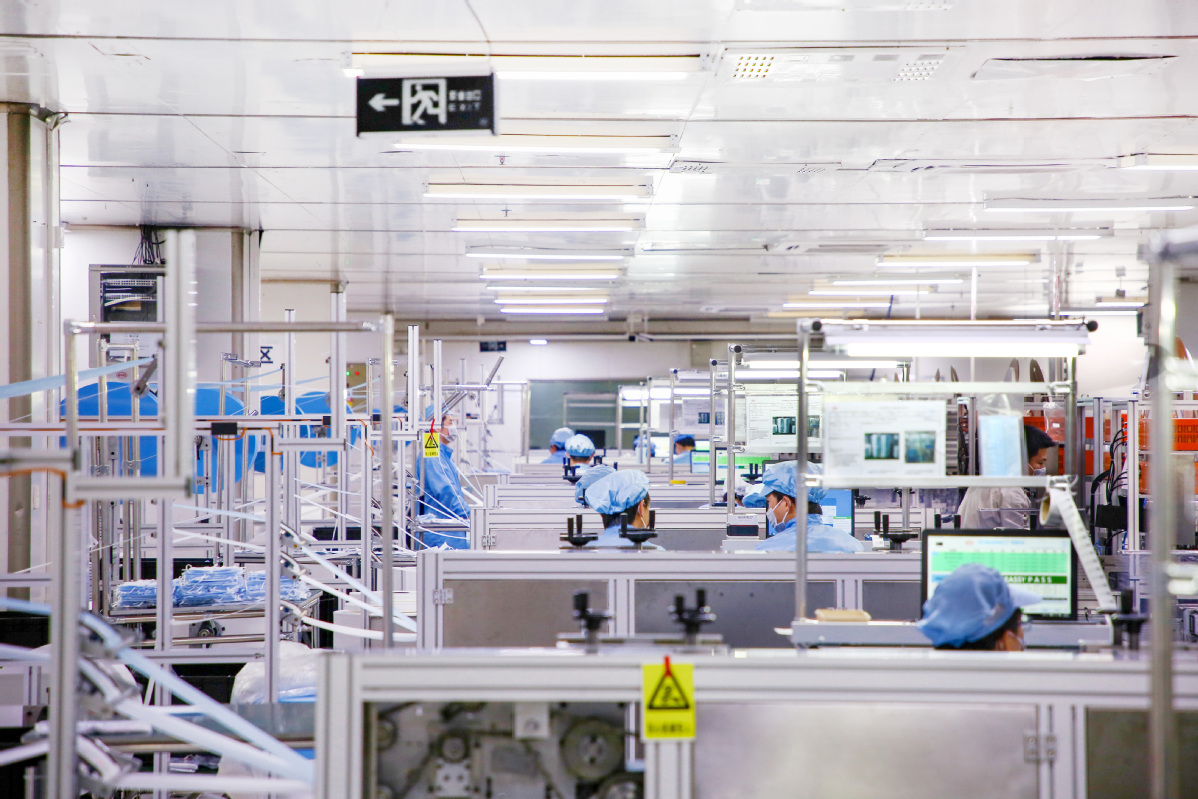 To help contain the coronavirus, BYD retooled to make masks and disinfectant liquid. And it reconfigured its production lines that previously made high-end cell phones in the Longgang district of Shenzhen, Guangdong province, to make the badly needed materials.
"As a representative of the Chinese manufacturing industry, we felt we should lend a hand in this situation and use all our strength to produce the much-needed masks," said Wang Chuanfu, president of the company.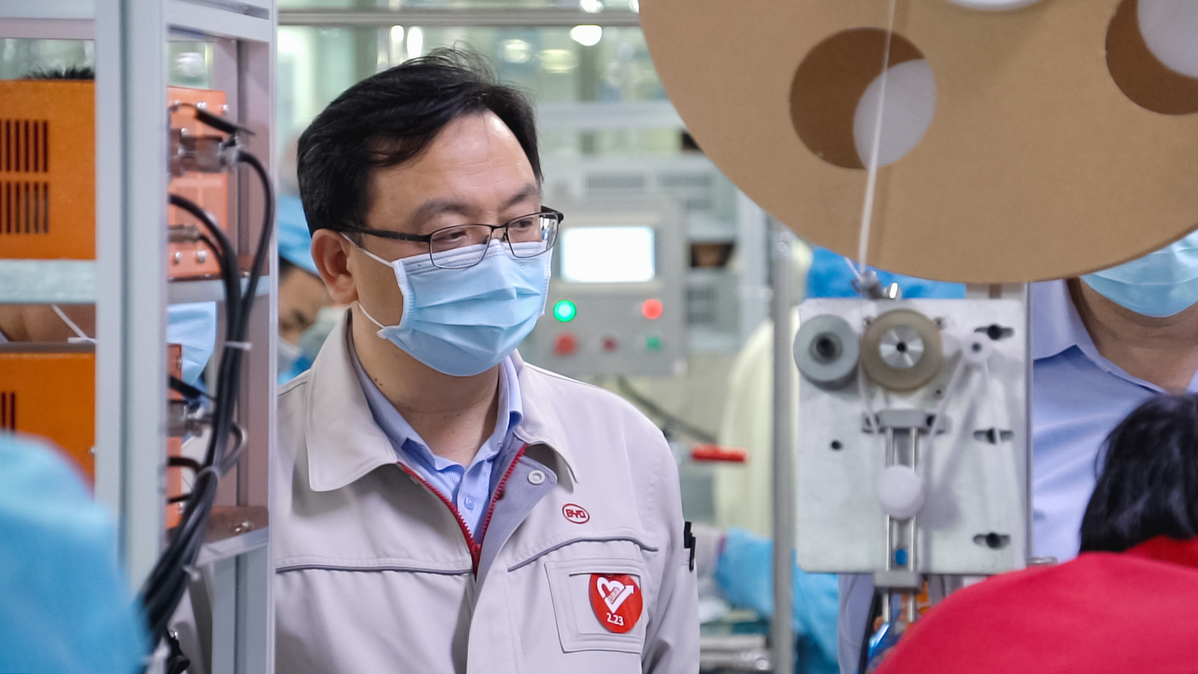 At the beginning, the company had difficulty in purchasing the mask-producing machines. Thanks to its self-manufacturing capabilities and its 3,000 engineers, the company built masks machines in seven days. Dozens of the machines can be made per day now.
"A production line of masks has 1,300 components, 90 percent of which were made by our company," said Li Wei, a senior manager.
Since its founding, BYD has formed a specialized team in R&D and manufacturing of electronic products, batteries and new energy vehicles.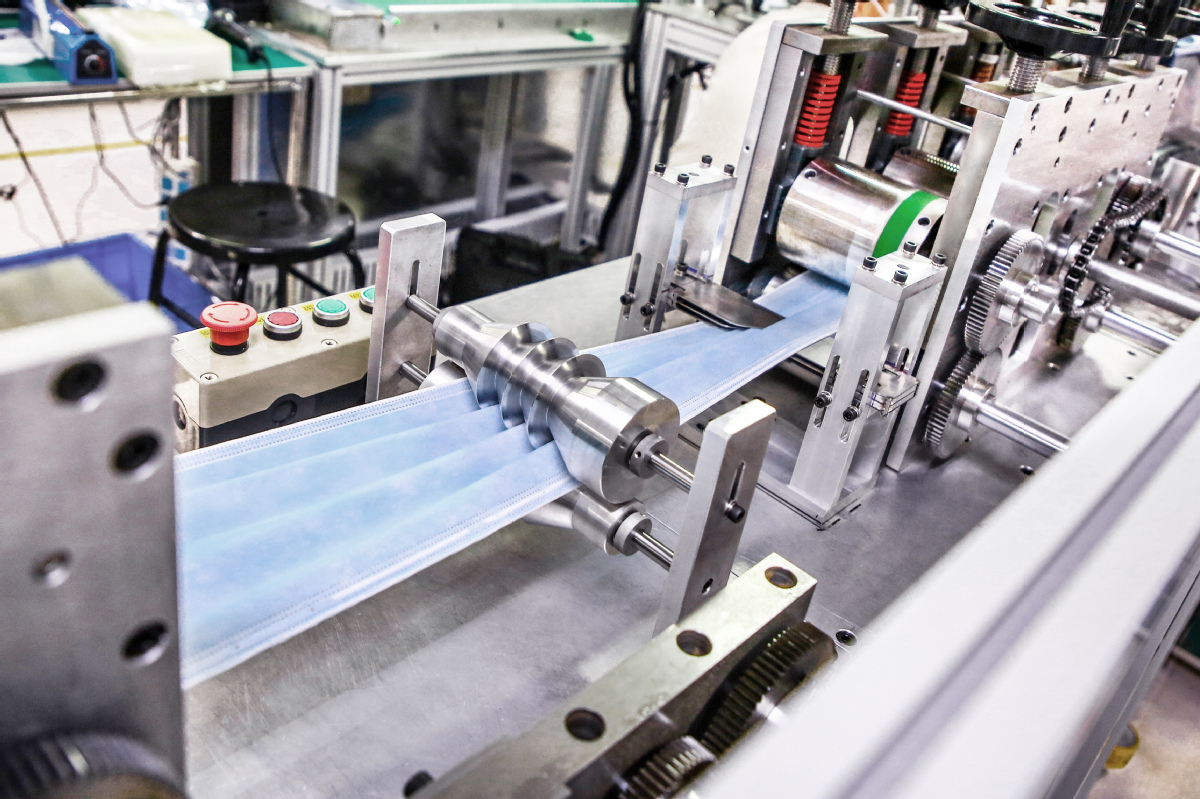 "Actually, we use machines to process high-end electronic products, and to make masks. And the quality is higher than the mask's average requirements," said Zhao Jianping, head of BYD's quality control department.
The first batches of the products have been given to drivers of buses, taxis and ride-hailing cars, as well as to volunteers and staff at airports and airlines in the city.
BYD can also make 300,000 bottles of sterilizer per day.
As of Tuesday, the company had donated more than 5 million masks to the frontline medical personnel fighting the coronavirus.