Nreal to develop mixed reality technology in Wuxi
chinadaily.com.cn | Updated: 2020-03-23 15:58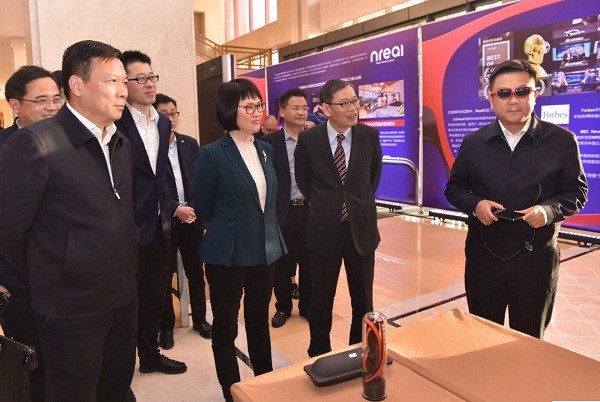 Wuxi Mayor Du Xiaogang attended the signing ceremony and explained the state of the 5G industry in Wuxi.
According to Du, Wuxi boasts a strong industrial foundation for 5G networks. As a national sensor network demonstration zone, the city is working to promote the integration of 5G technology into daily life and build innovation platforms for 5G applications.
Wuxi recently released a five-year plan for 5G development that will support the construction and development of Nreal's new base, said Du.
Nreal founder Xu Chi expressed his gratitude for the strong support provided by the local government. He said Nreal will help build 5G networks in Wuxi by developing advanced technologies related to 5G, internet of things, and artificial intelligence.
Nreal, founded in 2017, has been working to develop user-friendly mixed reality wearables. Its flagship product, Nreal Light, a type of mixed reality glasses that superimposes computer graphics over a real-world view in a realistic and useful manner, was lauded by many at the CES 2020 show.