Chinese tech helps in global fight against virus
By HE WEI in Shanghai | China Daily | Updated: 2020-04-08 09:36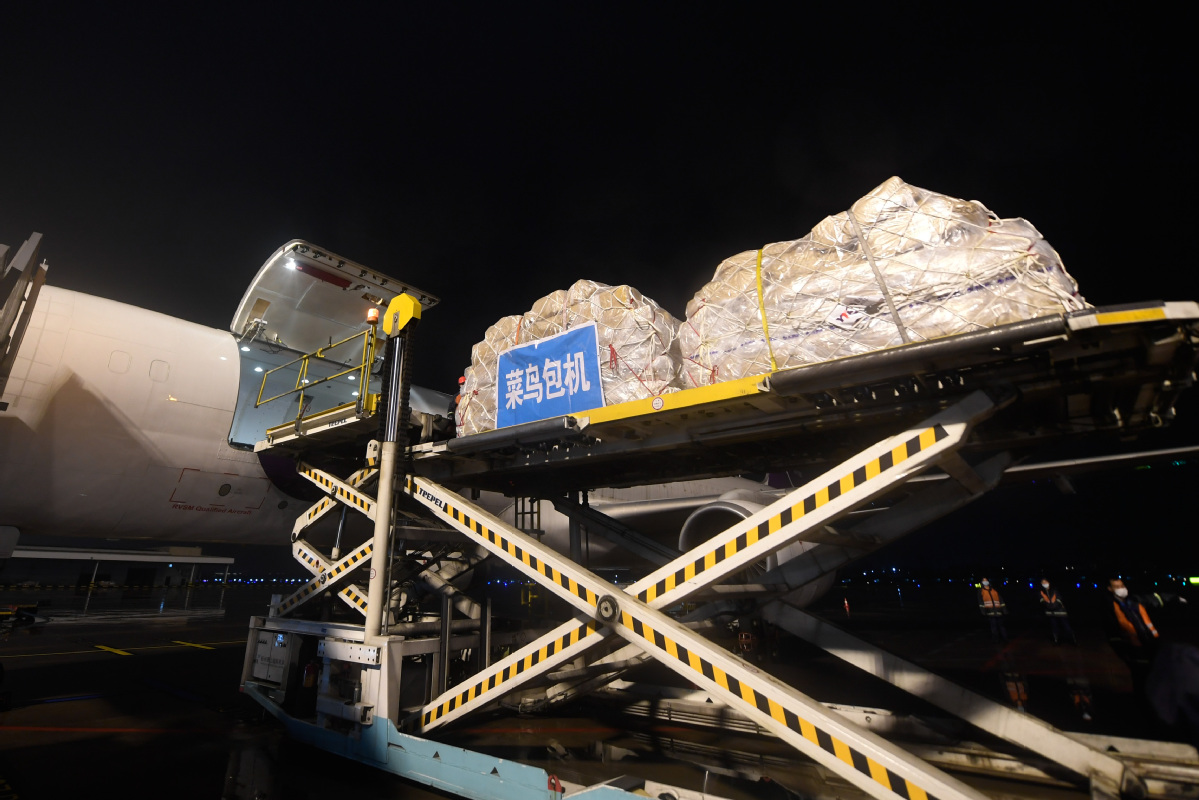 Artificial intelligence, cloud computing and digital tools aren't just about making life more futuristic
In the wake of the novel coronavirus epidemic, technology has taken on some rather charitable causes, expediting the circulation of key goods and streamlining services essential to saving lives and restoring economic activity.
China's tech behemoths are answering the central authorities' call to work with the international community in fighting the COVID-19 pandemic, and better leverage their technological prowess and digital offerings to safeguard global public health security.
A string of Alibaba Group entities, from its cloud-computing unit to a research arm, have launched AI technologies and cloud-based solutions that aim to help companies and organizations worldwide tackle the disease.
According to Alibaba, the new tech offerings are designed to help business decision-makers, researchers and medical practitioners address challenges across several major areas including epidemic prediction, fast-track diagnosis as well as knowledge sharing and peer communication.
Alibaba founder Jack Ma has donated massive quantities of surgical masks and test kits to a number of countries, and has been promoting a digital handbook on the experiences of front-line Chinese medical workers in screening, diagnosing and treating COVID-19 patients.
"I need your help to share this handbook quickly with hospitals, doctors, nurses and anyone who needs to know around the world," he said in a Tweet, followed by a link to the manual on Alibaba Cloud.
A number of major technology giants are also lending a helping hand. Based on machine learning of public data gathered from across China, the company's in-house innovation institution-DAMO Academy-developed an epidemic prediction solution that is capable of estimating the trajectory of a coronavirus outbreak in a specific region. The algorithm can forecast the scale and duration of infections and also predict their peak periods.
The organization also rolled out an AI-enabled genome-sequencing technology that can simultaneously diagnose 20 people within 14 hours while offering accurate and comprehensive analyses of subjects, and an AI-enabled CT-imaging system that can diagnose COVID-19 in 20 seconds with 96 percent accuracy.
Chinese internet powerhouses are going overseas to boost their influence by leveraging the country's success in bringing the domestic outbreak under better control, said Raymond Wang, global partner at leading consultancy Roland Berger.
"For one, these companies are already world-leading in technologies, sometimes just second to the US. On the other hand, the already high penetration rate in the domestic market is impossible to sustain long-term growth, prompting them to make an overseas presence," Wang said.
Chinese logistics courier Cainiao Network Technology announced it will devote nearly 200 chartered flights to help global businesses resume operations largely disrupted by the novel coronavirus epidemic.
Air cargo transportation is available in more than 100 countries and regions from the end of March to the end of April, as the company claims it is one of the few global logistics networks whose operations have not been affected by the contagion.
The company said in a news release it has launched dedicated flights from cities including Hangzhou, Hong Kong and Harbin to multiple international destinations, such as Moscow, Tel Aviv and Liege, Belgium.
For instance, chartered airfreight now flies five times a week from Hangzhou to Liege, facilitating cross-border trade amid global economic pressure.
Belgium was the first European nation to sign up to the Electronic World Trade Platform (eWTP), an initiative first proposed by Ma in 2016.
As part of the plan, Alibaba's logistics arm Cainiao opened a warehouse in Liege to help businesses in Europe transport goods to China and promote trade.
Powering the operation of Cainiao is a dedicated public service platform in Leige, Belgium, to streamline custom clearance procedures for cross-border trade.
The portal allows merchants, warehouse operators and logistics companies from both China and Europe to conduct real-time inquiries concerning the location of parcels being handled and transported.