US exploiting funding obligations as a means to hijack global bodies: China Daily editorial
chinadaily.com.cn | Updated: 2020-04-15 21:17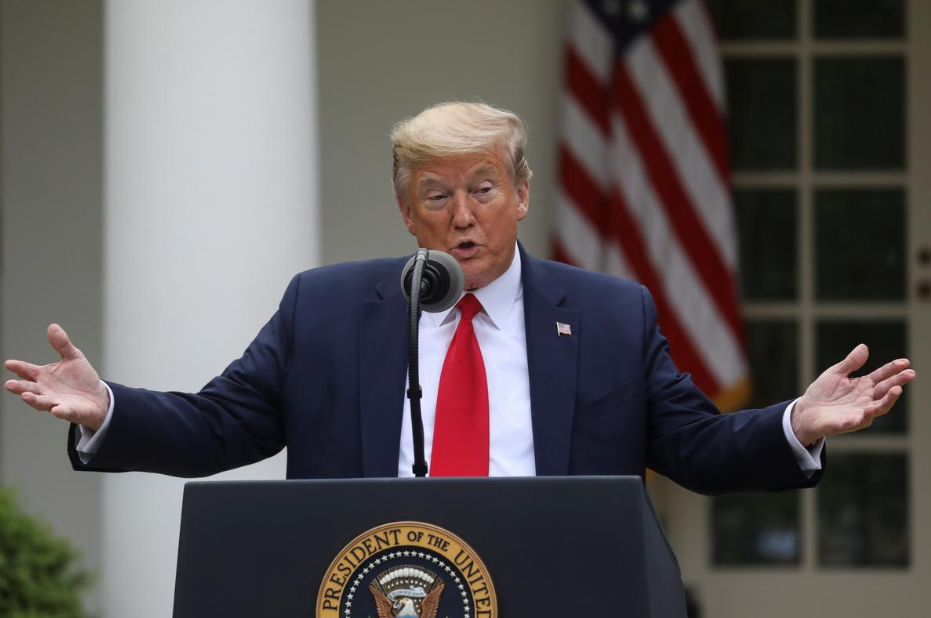 The United States has received criticism from all quarters after it halted its funding of the World Health Organization on Tuesday, claiming the UN body had failed in its duty by being "China-centric".
The decision is of course politically driven, as it serves the needs of the US administration not those of the US people — more than 610,000 of whom had been infected and over 29,000 of whom had died as of Wednesday — being a public relations stunt aimed at diverting onto the WHO and China the heavy flak it has been receiving for its misjudgment of the pandemic situation and its belated and flawed response.
That the WHO has played an indispensable role in coordinating and promoting global efforts to contain the contagion of the novel coronavirus is recognized by most countries. Having been informed by China on Dec 31 that a cluster of mysterious pneumonia cases had been identified, the global health body kept the world abreast of developments and urged countries to prepare for the spread of what was soon identified as a novel coronavirus.
The pandemic-control measures it recommended have proved effective in helping to prevent deaths and infections worldwide, and it is providing essential funds and material support for the least developed countries. It is fair to say that were it not for the role it has played, the pandemic would have undoubtedly been more serious.
That the outbreak has escalated into a global pandemic is by no means attributable to the WHO, but the fact that some countries, the United States being a leading example, turned a deaf ear to its repeated warnings, when they had more favorable conditions to nip the public health threat in the bud. Sadly, people in those countries are paying heavy prices for their governments' complacency.
But as well as offering a chance to repeat its name-calling campaign against China, and put some dollars in its coffers to fund its own relief measures, the move is also another demonstration of the US administration's dislike of cooperative international bodies. It has withdrawn from the UNESCO and the UN Human Rights Council and put a spanner in the works of the World Trade Organization. Its latest move is just the most recent in a series aimed at making the US an exception to the norms of the international community.
The "America first" course charted by the administration at the height of a pandemic that is claiming thousands of lives a day and infecting ten times that many is egregious, yet within the bounds of expectations, especially given it is still in arrears in its funding of the United Nations.
The US should accept that the funding it provides for world bodies, such as the WHO, represents its international duties, if not obligations, as the world's largest economy. They are not intended to be leverage so it can force these organizations to be its servants.