Canberra indulging in wishful thinking
chinadaily.com.cn | Updated: 2020-05-15 20:05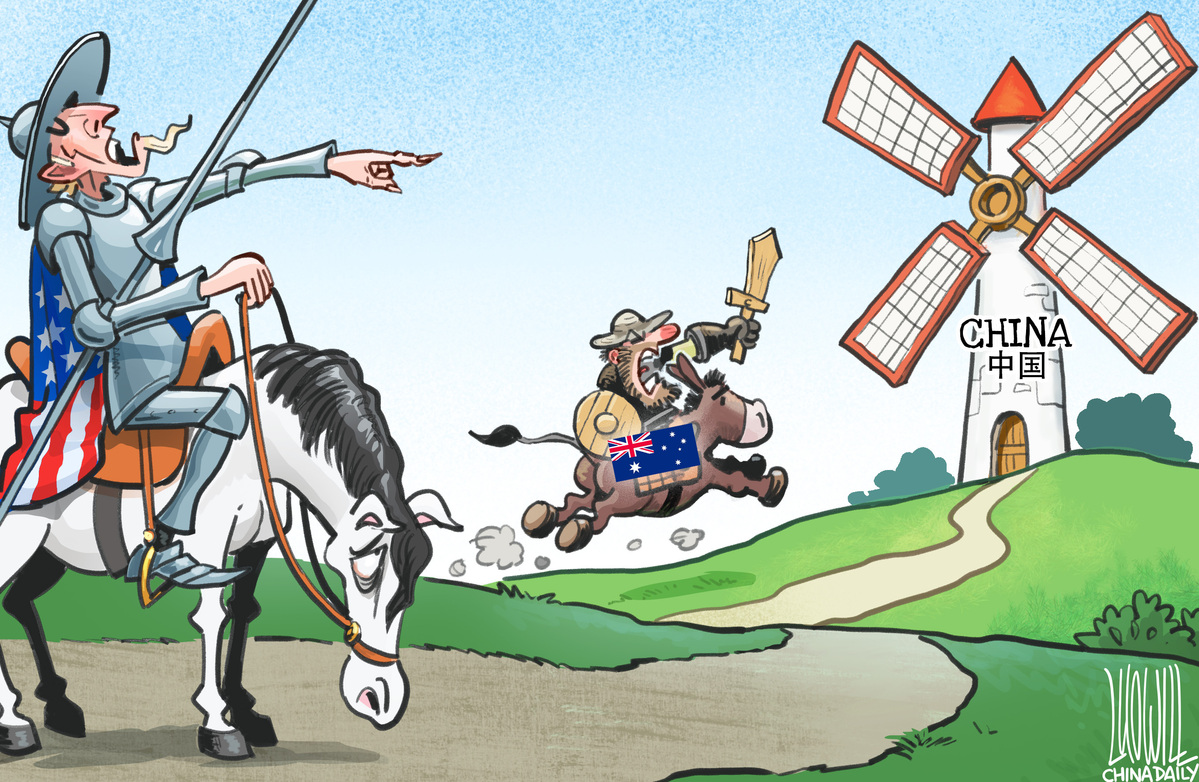 China and Australia have a rocky trade relationship at the moment. On Tuesday, China suspended imports from four of Australia's largest meat producers, which account for about 35 percent of the country's beef exports. This happened after China had reportedly threatened to slap an 80 percent anti-dumping tariff on barley imports from Australia.
Officials from both sides have described their trade disputes as "highly technical" issues that should be resolved through talks and negotiations. Yet a review of how bilateral relations have developed in recent years make an early settlement look quite unlikely. You just cannot expect trade to flourish while bilateral relations in general continue to sour.
For Australia, the good old days with China under former prime ministers Bob Hawke, Paul Keating or Kevin Rudd seem to have long gone. Rather than common interests and mutual benefits, the most talked about subjects in Canberra nowadays tend to center on how China has bullied Australia, threatened its national security and hurt its values, which must be defended at any cost.
Thus China's telecommunications equipment giant Huawei must be blocked from Australia's 5G networks rollout because of espionage concerns. Unsubstantiated accusations that China has tried to influence Australia's domestic politics, and even infiltrated its major political parties, have added even more spice to the scare story. Now Canberra is raising the most raucous voice in support of what Beijing sees as a United States-initiated vilification campaign against China in the name of an international inquiry into the origin of the novel coronavirus.
But the confrontational approach Australia has taken toward China is out of sync with the two countries' actual close interactions. China now accounts for nearly one-third of Australia's two-way trade, roughly equivalent to its next four biggest trade partners combined. Canberra choosing to take an increasingly hostile stance toward a country that plays such an important role in its economy will be self-hurting. For example, the ongoing trade dispute is reportedly threatening 3,000 jobs in the state of Queensland.
Sino-Australian relations have long been built on common interests, and their relationship has prospered because their common interests far outweigh the differences between them. It would be unrealistic and naive for Canberra to believe the bilateral relationship will continue business as usual while it is closely toeing Washington's line to corner Beijing on all fronts.
You cannot eat the cake and have it too.
Sound and stable ties serve the interests of both countries, but it takes efforts from both sides to ensure the relationship is healthy. Australia should strive to advance bilateral cooperation and mutual trust rather than indulging the US in its efforts to exploit the pandemic for its political maneuvers.