Chinese ex-model's life shines on in near-blindness
Xinhua | Updated: 2020-05-18 09:11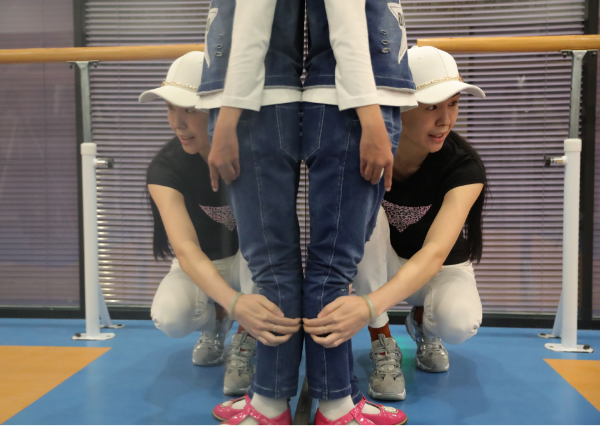 With their first son born in the next year, the two started a business of their own. "We trained models and service personnel in etiquette," said Wang, who took great pride and pleasure in seeing her students on the catwalk.
Yet in 2011, the business hit a bottleneck. Moreover, Wang was grief-stricken by the passing of her father and grandmother. "The future looked so dim at that moment," said Wang.
It was her father's words from his sickbed that gave her strength. "You must make your life shine, for every day you live," she remembers him saying.
And that was exactly what Wang did. After shedding her tears, Wang carried on with the business along with her husband.
In 2012, Wang found solace in the birth of her second son. "I couldn't see his face, but I managed to guess what he looks like."
Since then, Wang has had three pairs of eyes to see for her.
In supermarkets, Wang always has her elder son as her guide. The boy, now 15, often offers to describe the goods to his mother when she makes purchases.
The younger son, who is now eight years old, has learned to watch over his mother as well. "My eyes are my mom's eyes too," said the boy.
Wang made a brief return to the catwalk in a TV program in 2017. Behind the scenes, her husband and two boys took up the responsibilities of dresser and make-up artist. With the love of her family, Wang's brief return was impressive.