Chinese ex-model's life shines on in near-blindness
Xinhua | Updated: 2020-05-18 09:11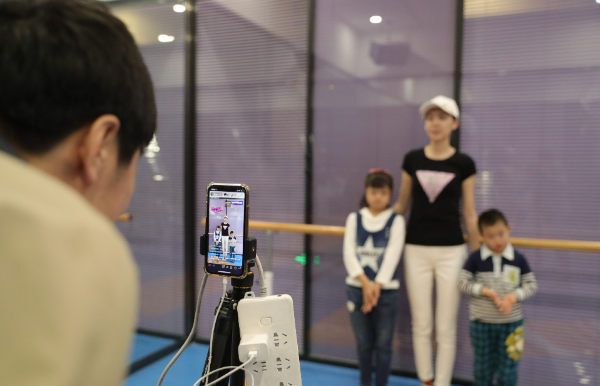 Wang's illness is worsening all the time. By the time of her interview, her left eye had gone completely blind and her right eye could barely sense the light.
"Every evening I leave the curtains open a little, so when the sunlight comes in the next morning, I will know if my right eye is still light-sensitive," said Wang.
Nevertheless, Wang never felt desperate. "I still have my husband and boys there for me, and I always dream of them."
Wang is now making more out of her life than ever. Apart from tending to her business, she has also taken up the work of proofreading with the help of screen-reading apps, finished a biography of more than 100,000 Chinese characters, and established a service center for the disabled in 2017.
Wang's resilience and kindness was repaid by kindness from people around her. Over the years, the Liaoning Provincial Women's Federation and Disabled Persons' Federation have been helping with her life and career.
"I got to know a lot of friends through these two organizations, and we are inspired by each other's experience," said Wang.
For netizens who are touched or inspired by her story, Wang always replies to their praise in person. "I tried to convince her to send pre-written replies to these messages, but she wouldn't," said Ai.
Although Wang is slowly losing her ability to sense light due to the illness, to her, she can always see the light in her life.
"Life put a wall in front of me, but I climbed up," Wang said.