UK will pay price if it carries out decision to exclude Huawei: China Daily editorial
chinadaily.com.cn | Updated: 2020-05-24 20:19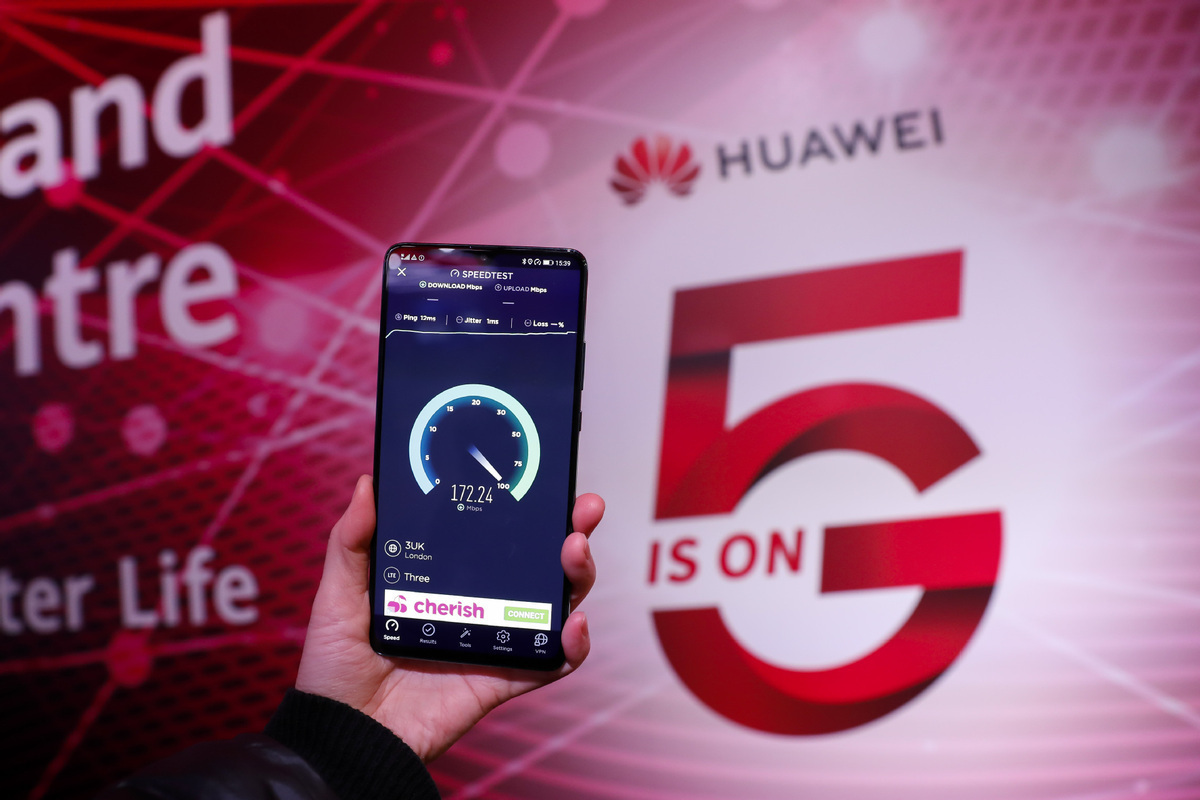 Following a January decision to grant Chinese telecommunications equipment supplier Huawei a limited role in the United Kingdom's 5G networks, Downing Street is reportedly planning for the company's full phaseout from those networks by 2023.
If true, this would be a very costly policy reversal that would cause an all-lose scenario for all stakeholders, and one whose ramifications would undoubtedly ripple far beyond technological concerns.
Huawei may have dreamed of being what it is today — a leading global 5G solutions provider — and a flag-flyer for Chinese high technology. Company founder Ren Zhengfei is famous for that ambition anyway. However, in realizing that ambition, the company has become politicized beyond anyone's imagination.
Under mounting pressure from Washington, the "national security threat" argument is rapidly poisoning Huawei's international business environment. What the British government is allegedly planning comes as a further stab in the company's back following the latest US attempt to cut the company's supply lines.
The British government's January decision that excluded Huawei from supplying "core" technologies and equipment and capped its market share to 35 percent, wasn't fair at all. All the allegations against the company appear to have been built on the fears that Huawei may become a prevailing presence in Western telecommunications networks, and that China has a strong government.
Except for that, there has been no credible evidence offered whatsoever despite all the security threat clamor.
But Huawei accepted that conditional involvement — at least it wasn't complete exclusion.
What is reportedly happening now, however, is different. It means significant escalation of discriminative government interference, which almost certainly will meet retaliatory responses from Beijing.
While the UK is no doubt hoping that toeing the US line on Huawei will help it gain a favorable trade deal with the United States, with which it began negotiations this month, the benefits are likely to be offset by the losses.
Unlike working together to address misgivings regarding security, pushing a certain company out of a country's market simply because of its national identity is not only against market economy rules, but also a very unfriendly gesture against the latter's country of origin.
Since the Chinese government has attached great significance to the way Huawei is treated overseas, and literally taken it increasingly as a test stone of bilateral ties, its reaction to such a decision should be easy to predict.
Losing the UK market will no doubt be a heavy blow to Huawei. But Huawei won't be the sole loser.
Besides satisfying the China hawks in Washington and London's political offices, such a decision will deliver little benefit to the UK itself.
Kicking out Huawei equipment from British networks will considerably increase the financial burdens for service providers, delay 5G rollout in the country, hurt relations with China, darken the UK's post-Brexit economic prospects, and erode confidence in the UK's long-standing reputation as a market economy.
British telecom operators from EE to Three have aired concerns about the high cost of replacing Huawei. They are foremost victims of politicization. Along with the numerous customers waiting for the broadband access Prime Minister Boris Johnson promised.
For the governments in Beijing and London, this is ultimately a matter of trust. Once trust is gone, all the rhetoric about collaboration will sound hollow.
At a time when the world badly needs solidarity amid a devastating pandemic, a decision like this will only worsen the atmosphere for international cooperation.