Domestic tourism gets fresh impetus
By Tina Tian and Ke Tang | China Daily | Updated: 2020-06-05 09:19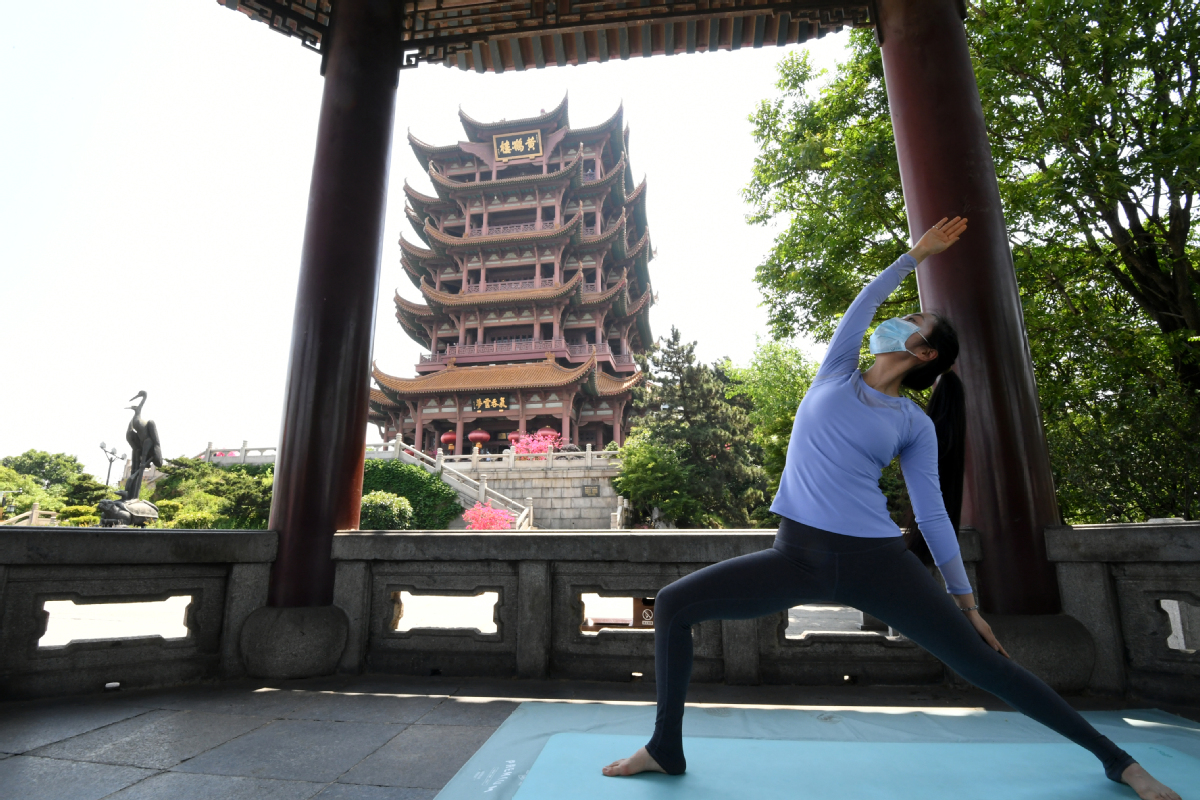 Price cuts have become the order of the day, with some five-star properties in Shanghai offering 50 percent discounts. The cheapest hotels, on the other hand, have struggled due to popular impressions that they could place less focus on cleanliness.
Tour companies are also giving large discounts to keep business going. For example, for a limited period, Shenzhen's Happy Valley theme park in Guangdong province recently offered annual passes for 365 yuan ($51) each, compared to a previous single-visit ticket of 220 yuan.
So far, Chinese travelers are still showing a cautious preference for short-distance trips. Many prefer driving for a few hours to a nearby town for weekends, where they may stay for a night-and spend much less than if they go further away and travel by rail or air.
All this indicates that people feel relieved now that the worst of the novel coronavirus epidemic is over and they are mulling travel once again. But it's unrealistic to expect any V-shape rebound.
We may initially see a gradual recovery in domestic tourism, followed by short-haul regional travel where the epidemic is well contained. Visibility is low for the normalization of long-haul international travel.
There may be a shift in demand from outbound travel to domestic trips, as Hong Kong and Macao stay largely closed to mainland visitors, and overseas tours remain unpractical, given numerous lockdowns and quarantine measures globally.
What will it take for China's tourism sector to make a full recovery? Seeing tourism as a key part of domestic consumption, Chinese policymakers have rolled out stimulus packages to support the tourism industry.
Tourist vouchers are being distributed in various provinces where travelers can use them to pay for sightseeing, dining and shopping. City officials in Huzhou, Zhejiang province, for instance, have distributed vouchers worth over 200 million yuan to tourists since March.
More importantly, the pace of recovery will depend on the confidence of Chinese consumers about their jobs and income growth. China has so far avoided large-scale job losses in the pandemic, but it remains to be seen how it will cope with a slump in global demand for Chinese goods.
Travel can be highly discretionary for middle-income Chinese consumers. Going forward, data on employment, household income and corporate credit default rates will be key to monitor.
For now, travelers are not ready to spend big yet given uncertainties over jobs and income growth.
An average tourist spent some 414 yuan a day during the May break, down 31 percent from a year ago, said the Ministry of Culture and Tourism.
Per capita spending was more than double that for the April 4-6 long weekend. Total tourism revenue came in at 47.6 billion yuan for the five days, less than half of the 2019 May holiday amount.
Tina Tian is an analyst and portfolio manager with Fidelity International, a global asset manager.
Ke Tang is a senior credit analyst with Fidelity International.