Egypt's president meets Libya's Haftar, announces Cairo initiative for Libya settlement
Xinhua | Updated: 2020-06-06 21:50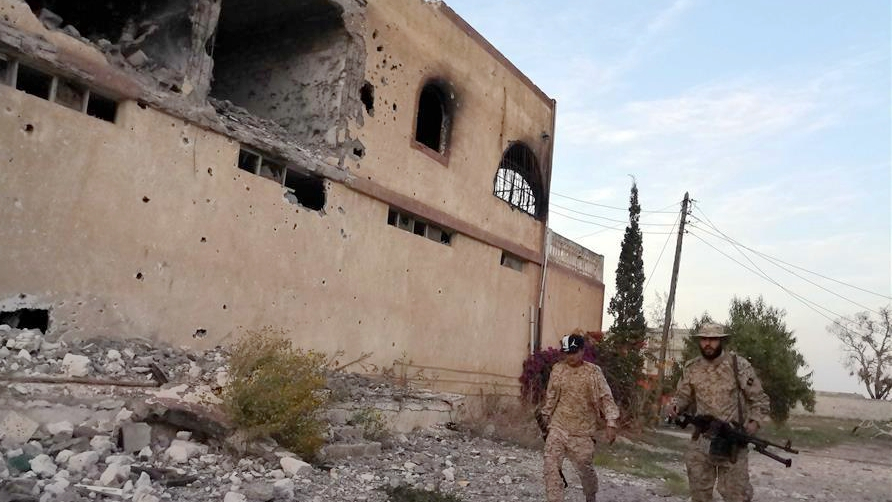 CAIRO - Egyptian President Abdel-Fattah al-Sisi announced on Saturday an initiative for a political settlement in the neighboring war-torn Libya following his talks in Cairo with Libyan eastern-based military leader Khalifa Haftar.
Cairo Declaration, the Egyptian initiative announced by Sisi, seeks ceasefire between warring Libyan parties starting from June 8, a UN-supervised election of a Libyan presidential council and drafting a constitutional declaration to regulate elections for the later stage, Sisi said in a joint press conference following his meeting with Haftar and the Tobruk-based Libyan parliament speaker Aguila Saleh.
The Cairo initiative requires pulling out foreign mercenaries from Libya, dismantling militias and handing over their arms, so that the Libyan National Army (LNA), in cooperation with the security apparatuses, can take over their security and military responsibilities in the country, according to the Egyptian president.
Libya has been locked in a civil war since the ouster and killing of former leader Muammar Gaddafi in 2011. The situation escalated in 2014, splitting power between two rival governments: the UN-backed Government of National Accord (GNA) based in the capital Tripoli and another in the northeastern city of Tobruk allied with Haftar's LNA.
The initiative also seeks "unifying and regulating Libyan institutions to be able to perform their duties and guarantee fair and transparent distribution of Libyan resources to all citizens, hindering the monopoly of any extremist groups or militias over the country's resources," Sisi said.
"The initiative calls for respecting all relevant UN efforts and initiatives," he added, stressing that deteriorating security in Libya affects the security of neighboring states regionally and internationally.
For his part, Haftar expressed appreciation for Egypt's efforts to resolve the Libyan crisis and obliterate terrorism and extremism in Libya.
He also expressed rejection of Turkey's interference in the Libyan conflict, saying it would "enhance the state of internal polarization."
Egypt, along with the United Arab Emirates and Russia, supports Haftar and regards him as a bulwark against terrorism in the chaos-stricken country.
It also rejects the interference of Turkey, which backs the GNA led by Haftar's rival Fayez al-Serraj, in the Libyan domestic conflict.