Anti-racism protests mount in US, Europe
China Daily | Updated: 2020-06-09 10:26
As demonstrations escalate, officials in Minneapolis pledge to disband police
WASHINGTON-A new wave of "Black Lives Matter" protests swept across the United States and Europe over the weekend, as councilors in the US city of Minneapolis pledged to dismantle the police department following the death of African American George Floyd in police custody.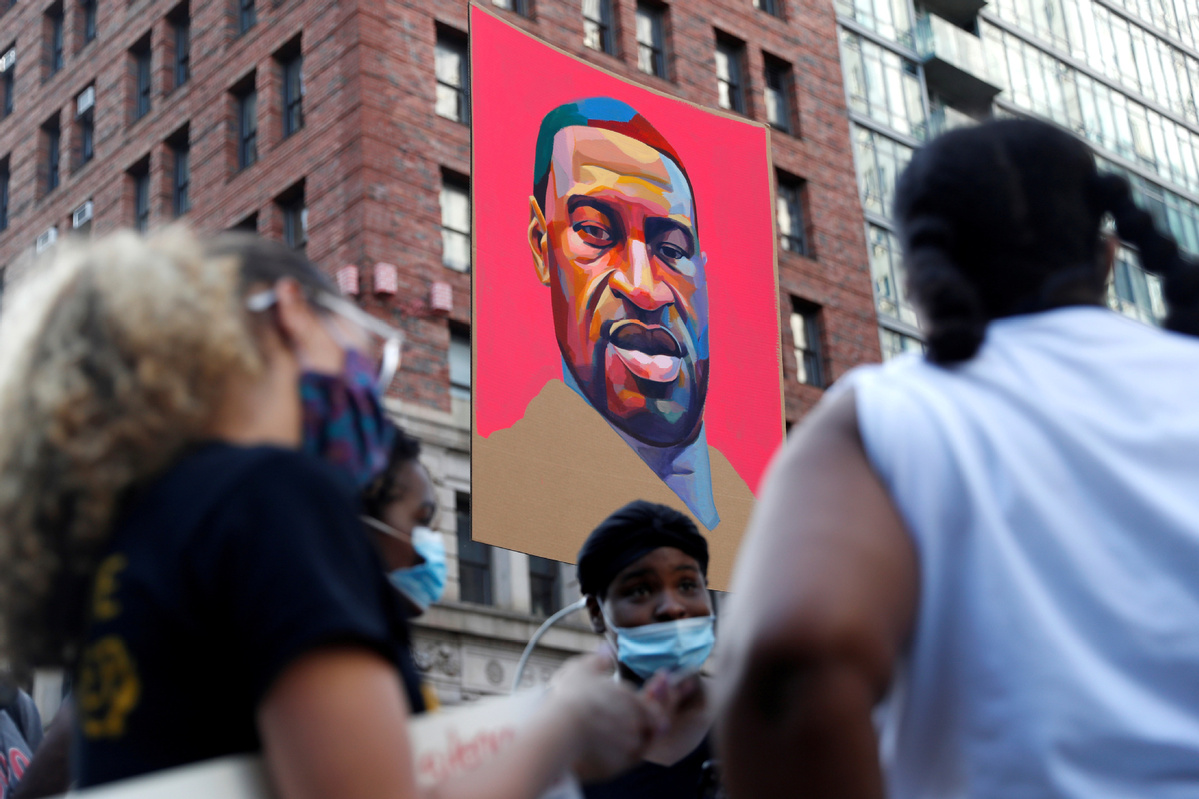 Floyd was killed on May 25 when white police officer Derek Chauvin pressed his knee on the unarmed man's neck for nearly nine minutes. Chauvin has been charged with second-degree murder and was expected to appear in court on Monday.
Following the killing of Floyd, massive "Black Lives Matter" protests against racism and police brutality took place in the US, as well as in European cities such as Brussels, Copenhagen, London, Madrid and Barcelona.
Over the weekend, tens of thousands of people took to the streets of European cities in support of the "Black Lives Matter" movement.
In Brussels, home to the European Union headquarters, more than 10,000 people demonstrated on Sunday in the city center. Protesters of all ages and ethnic backgrounds came from all over Belgium, chanting "No Justice, No Peace."
In the Danish capital of Copenhagen, more than 15,000 protesters gathered in front of the US embassy, shouting slogans and holding banners as part of the Danish "Black Lives Matter" demonstration.
According to Spanish TV station RTVE, an estimated 3,000 people took part in a demonstration in Madrid on Sunday, which also began outside the US embassy.
A further 3,000 people also marched in Barcelona. There were also demonstrations in cities such as Bilbao, San Sebastian and Vitoria in the Basque Region of northern Spain, as well as in Logrono and Murcia.