Chinese app project hopes to help reduce eyestrain in children
By BO LEUNG in London | China Daily Global | Updated: 2020-06-10 09:58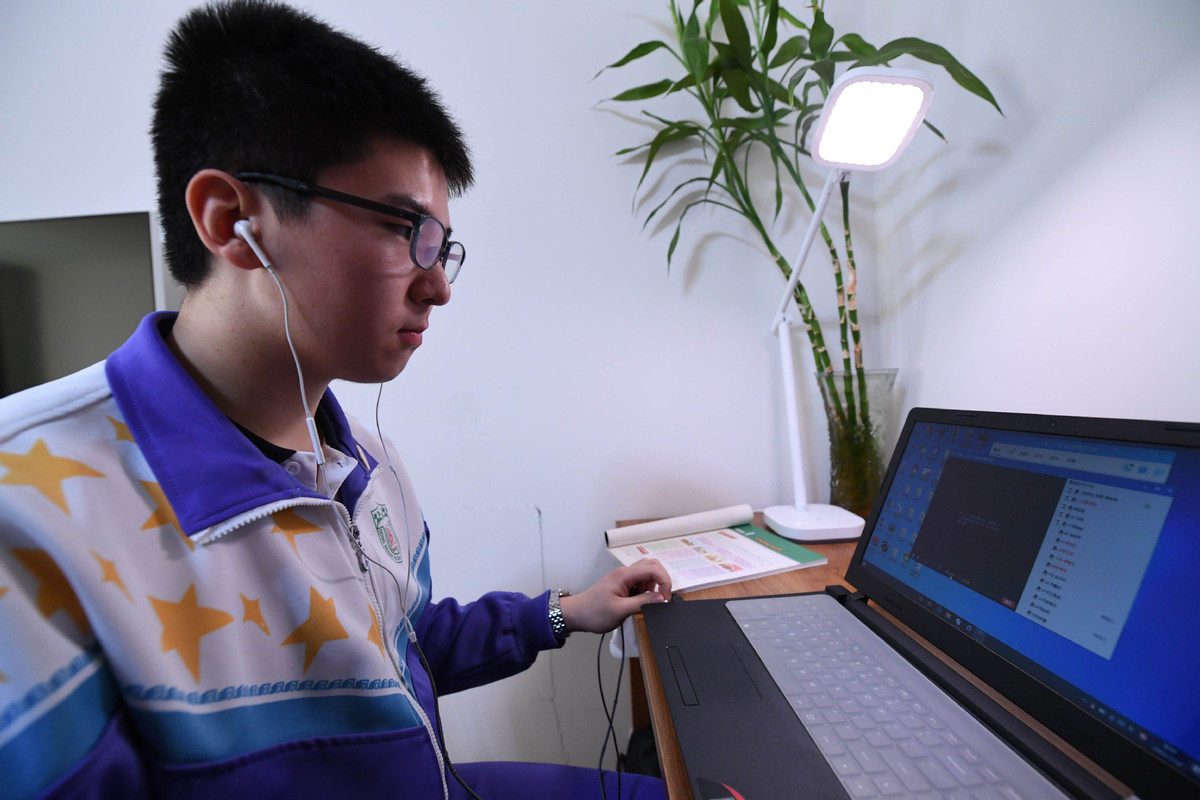 An app designed to help children take time away from the screen to prevent eyestrain has been launched by scientists from the Zhongshan Ophthalmic Center in Guangzhou, China.
With many schools around the world still closed because of the novel coronavirus pandemic, children are spending more time at home and on screens, for playing games, texting, watching videos and online learning,
Zheng Yingfeng, professor at Zhongshan Ophthalmic Center, who led the app project, said: "The COVID-19 pandemic has led to global school closures, and millions of children are confined to online learning at home. Home confinement and online learning may result in a lack of face-to-face social interaction, disruption of daily life, and intense periods of near work."
Zheng said this could lead to children being more susceptible to digital eyestrain.
"We have developed an app that has been shown to reduce eyestrain during children's home schooling, without increasing screen time," he said.
The app, Recess and Exercise Advocacy Program, or REAP, is a live-streaming platform that lets users capture short videos and photographs on smartphones, showing them doing physical exercise or relaxing away from a screen or monitor, during breaks from home schooling.
There are also options to create motivational comments to encourage time away from screens and users can add voice recordings and posts.
"During the current COVID-19 pandemic and future similar outbreaks, school closures may be an unpredictable and common feature of government responses. Under these circumstances, the well-being and health of home-schooled children must be safeguarded with innovative tools," Zheng said. "Our novel peer-to-peer live streaming intervention can significantly reduce anxiety and eyestrain in home-schooled children."
Chinese philanthropist James Chen, founder of the charity Vision for a Nation and the Clearly campaign, said there are already concerns over the amount of time children spend in front of screens and monitors, and the app will encourage them to take a break and rest their eyes by following the 20-20-20 rule.
"Every 20 minutes you're on a screen, take a break and focus on something that is at least 20 feet away for 20 seconds before going back to what you are doing," Chen said.