Canton e-Fair revives global supply chain
By Zhong Nan | China Daily | Updated: 2020-06-29 07:09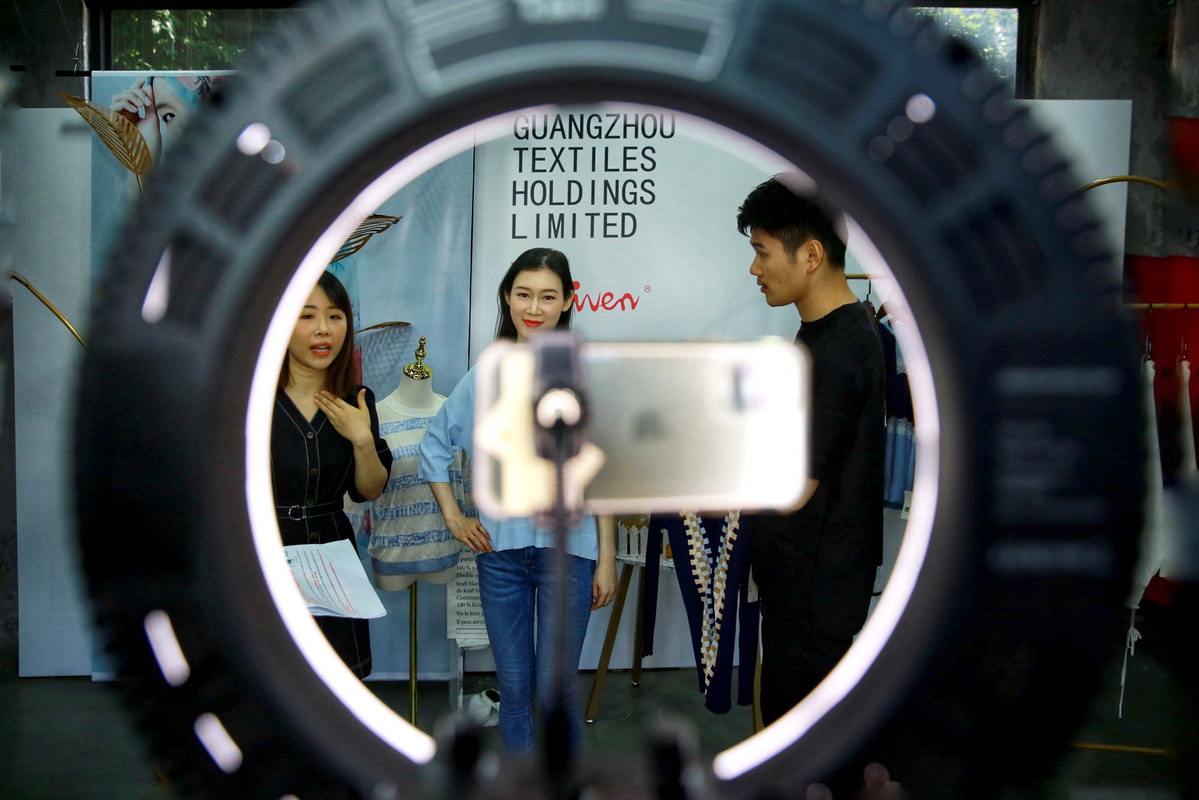 Digital tools and technology take mega expo online to stabilize international trade amid constraints of COVID-19 pandemic
The 127th edition of the biannual China Import and Export Fair, better known as the Canton Fair and held from June 15 to 24 in Guangzhou, Guangdong province in South China, presented an unprecedented challenge to Guangzhou Light Holding Ltd.
Since the launch of China's pre-eminent foreign trade expo in 1957, the locally administrated State-owned enterprise specializing in foreign trade never missed a single event for 62 years. En route, it benefited from new orders, new clients, growing networks, all of which helped it to grow in a steady and sustained manner.
But, in late March, Guangzhou Light Holding, and thousands of other Canton Fair regulars, learned that for the first time in its history, the fair would be held in a virtual dimension or online, rather than in physical space, due to COVID-related constraints.
To maintain solid economic fundamentals, the government later emphasized the importance of focusing on the "six priorities": 1) safeguarding employment; 2) people's livelihoods; 3) the development of market entities; 4) food and energy security; 5) the stable operation of industrial and supply chains; and 6) the smooth functioning of society.
Given the crucial role of the Canton Fair in the global supply chain, could the digital avatar of the mega expo cost Guangzhou Light Holding and other participants big time, in terms of business deals clinched?
As it turned out, Canton Fair participants realized the online event has its own advantages.
Michael Schumann, chairman of the board of directors of Berlin-based German Federal Association for Economic Development and Foreign Trade, said: "The organizer of Canton Fair took a different approach to hold it online for free for exhibitors and buyers. This is courageous and a worthy reference for German exhibitions. This session of Canton Fair would create more trade opportunities for global exhibitors and buyers."
For one, the virtual platform offered longer exposure by being online 24 hours a day, facilitating businesses and clients across different time zones to connect at mutual convenience.
It also saved a lot of time, energy and costs for participating companies by obviating the need for transcontinental travel, hotel room bookings, exhibition fees, and expensive stalls.
Unlike in the past when visitors would get tired just going around the humongous venue and visiting as many stalls as possible, this time it was easier to figure out who is where in the virtual space and e-connect with them in a jiffy.
What's more, the online event enabled makers of capital goods to showcase even large machinery as well as production processes and technologies.
Use of secure digital tools and e-channels offered private and confidential e-spaces to conduct business negotiations and close deals without compromising on trade secrets.
Best of all, given the nature of the contagion, the online event preempted the spread of the virus among expo participants and stoked new business orders against the backdrop of a seemingly impossible situation.