Consumption coupons to fuel economy
By Zhu Keli | China Daily | Updated: 2020-06-29 07:20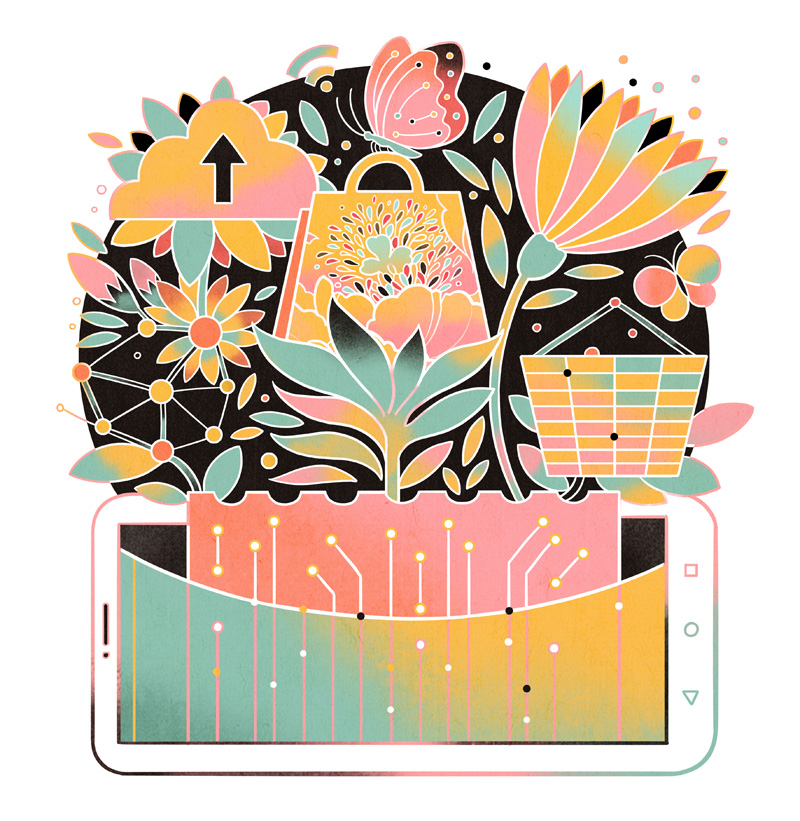 In order to stimulate consumption and promote local economic growth, various local governments have distributed consumption vouchers among local residents, mainly through third-party mobile and online payment platforms such as Tencent, Alipay and Meituan.
The issuance of consumption coupons is a "trial operation" aimed at strengthening the new economy.
In the short term, consumption and new infrastructure can resonate with but cannot constitute a closed loop. Only in the medium and long term, after its construction is complete, new infrastructure will combine with consumption to form a closed loop. The industrial internet and service producers in new infrastructure are not directly related to end consumers, while the new information consumption market under new infrastructure is a broad field of service to end consumers.
From the perspective of big data, compared with paper consumption vouchers, digital consumption vouchers not only save printing and transportation costs but also break through regional restrictions; they are more efficient and convenient and can prevent people gathering in large, uncontrollable numbers. Also, the platforms issuing digital consumption coupons, thanks to their use of big data and algorithm, can track in real time the timeline, place and method of digital consumption coupon usage and thus help authorities optimize and adjust their consumption coupon policy.
Digital consumption vouchers also provide a scientific basis for local governments to make accurate decisions and adopt more targeted ways of issuing the vouchers. For big data, cloud computing, artificial intelligence and block chain technology groups, data are the most valuable asset and algorithm is an effective analysis and data mining tool, while power computing determines the potential of data and algorithms. Big data, algorithm and power computing, as platform-driven "three carriages", are "playing in concert" a symphony in the new economy where digital consumption coupons serve as a form of "currency".
From the consumption ecology point of view, people's purchasing habits and mentality have undergone dramatic changes, and the convenience and applicability of digital consumption vouchers help keep pace with such changes. Based on digital platforms and various forms of interconnectivity, the services to which digital coupons are connected no longer focus only on tourism, shopping, education and other areas of traditional consumption, but also extend to dining, travel, health, car purchase, departmental stores, chain shopping brands, supermarkets, books and other diversified forms of consumption, which, by practically meeting almost all consumer demands, will help the industrial ecology increase value dividends.
As a public policy tool aimed at promoting consumption, digital consumption vouchers have a natural and instinctive effect on "new consumption". While promoting consumption, digital consumption coupons will further change the mode of traditional consumption formats and accelerate the development of people' consumption habits and give rise to new consumption demands. Given that people born after 1995 are expected to become a leading consumption group, "online consumption" and "home-based economy" will likely transform into a most flexible investment medium.
As digital infrastructure evolves into the infrastructure of social life, digital consumption vouchers will also become an important link between online and offline channels. As for small and medium-sized enterprises and merchants, digital consumption vouchers will help them to promote new consumption trends-in fact, "online consumption" has gained prominence since the novel coronavirus epidemic broke out. Besides, more SMEs and merchants can obtain digital user contacts through the digital consumption coupons, and expeditiously build their brand data assets and ensure their long-term business operations.
While introducing innovation in governance, governments at different levels should focus on promoting synergy among stakeholders while using public policy tools such as consumption vouchers. The issuance of digital consumption vouchers is usually a one-time move, but the accumulated data of these platforms can help improve e-governance.
In the era of new infrastructure, the new economy and new dynamism, represented by the online platform economy and industrial internet, are promoting industrial upgrading, and the online platform economy mechanism characterized by "open, sharing and collaboration" is reshaping the new industrial system. The data-driven online platform economy is promoting industrial integration and competition, while the industrial internet, as digital economy 2.0, has become a new field of competition for science and technology enterprises.
The use of digital consumption coupons shows the online platform economy and industrial internet are helping SMEs improve their digital operation capability and accelerate the pace of digital industrial transformation. They have also made positive contributions to social development and people's livelihoods, and as "digital assistants", they are helping the government build a modern governance system. So to promote the sound development of the online platform economy and industrial internet, the government should devise sound operating rules, including improving the social credit system, creating a good policy environment, and strengthening legal guarantees and data security protection.
The author is executive director of China Institute of New Economy.
The views don't necessarily reflect those of China Daily.