High-stake choices to transform the future of education
By Audrey Azoulay/Sahle-Work Zewde | China Daily | Updated: 2020-07-01 07:51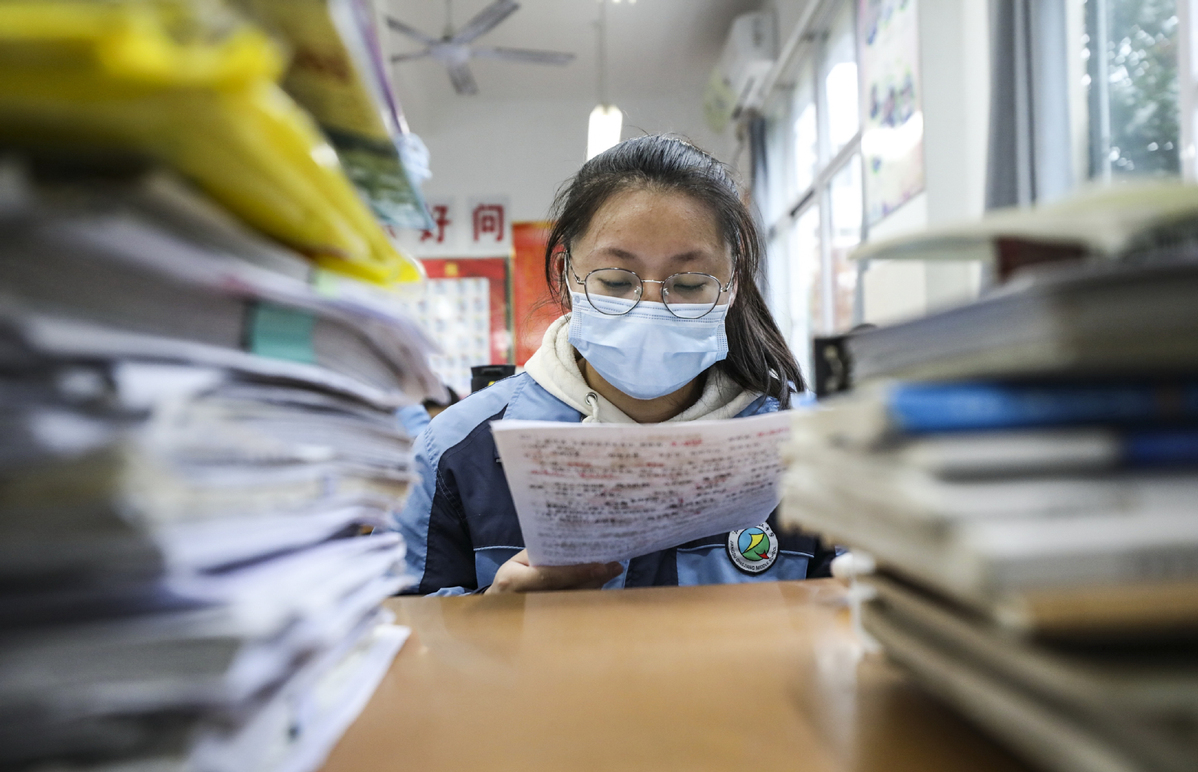 When the United Nations Educational, Scientific and Cultural Organisation announced that 1.5 billion students-more than 90 percent of the global school-age population-were affected by school and university closures due to the COVID-19 crisis, shockwaves were felt around the world. These statistics strike a nerve in all of us. They make what had previously been unthinkable into a reality: a world without schools.
On the international level, this shared trauma has forced us to become more aware of the fact that education is a global common good. A society without school or learning, or one where teaching takes place in sub-optimal conditions, is a society destined for social, ethical and economic strife. The right to education must be upheld-and we need to take action to ensure it.
In this situation, the international community has a responsibility, first and foremost to increase investment in education. UNESCO estimates that even if countries maintain current levels of public investment in education as a percentage of GDP, due to the economic impact of the COVID-19 pandemic, the resources available to the education sector will drop by $210 billion in 2020-and the figures could worsen. Education's share in total aid must therefore increase, along with increased resources set aside for education in national budgets.
This period is also a reminder of the pervasive structural inequalities that the pandemic has amplified-both between and within countries. No nation has been spared. Throughout the world we see that the most vulnerable populations have the most difficulty in accessing education, particularly persons living with disabilities, refugees and displaced persons, underprivileged groups, young people and girls. Even with access to education, these groups are often sidelined due to stigmatization.
It has become clear that online distance learning tools are not a universal solution. In Sub-Saharan Africa, for instance, only 18 percent of all learners have access to the internet at home, compared with 57 percent at the global level.
Our global efforts for education must therefore seek to fight against these inequalities, by implementing concrete actions that make learning more inclusive. As schools start re-opening around the world, special emphasis needs to be placed on ensuring that disadvantaged groups, especially girls and young women, return to class.
How can schools help fight social and economic inequalities and build tomorrow's citizens if they are places where disparities abound?
The pandemic has led all of us-learners, teachers, union members, parents, public authorities and civil society-to rethink the foundations of education. What role should be played by distance and online learning? What relationships should connect students, families and teachers? What values and principles should underpin the education of tomorrow?
These are the questions that UNESCO's Futures of Education initiative seeks to answer, by looking to 2050 and beyond. The International Commission on the Futures of Education, which brings together thought leaders from a range of backgrounds, has already begun these reflections. Today, it is presenting nine areas in which actions can be swiftly taken. These long-term efforts will be accompanied by dialogue and debates with young people, education stakeholders and citizens from around the world. Everyone has a voice in this global conversation-including you.
Today, we are at a crossroad. The time has come to take collective action for education. This means increasing investment and fighting inequalities in the short term, and jointly reflecting on the future of education in the medium term. We must use the COVID-19 crisis to raise awareness of the issues affecting global common goods, including health and education.
Audrey Azoulay is the director-general of UNESCO and Sahle-Work Zewde is the president of Ethiopia.
The views don't necessarily reflect those of China Daily.