Havana reopens after easing of three-month restrictions
China Daily Global | Updated: 2020-07-06 09:55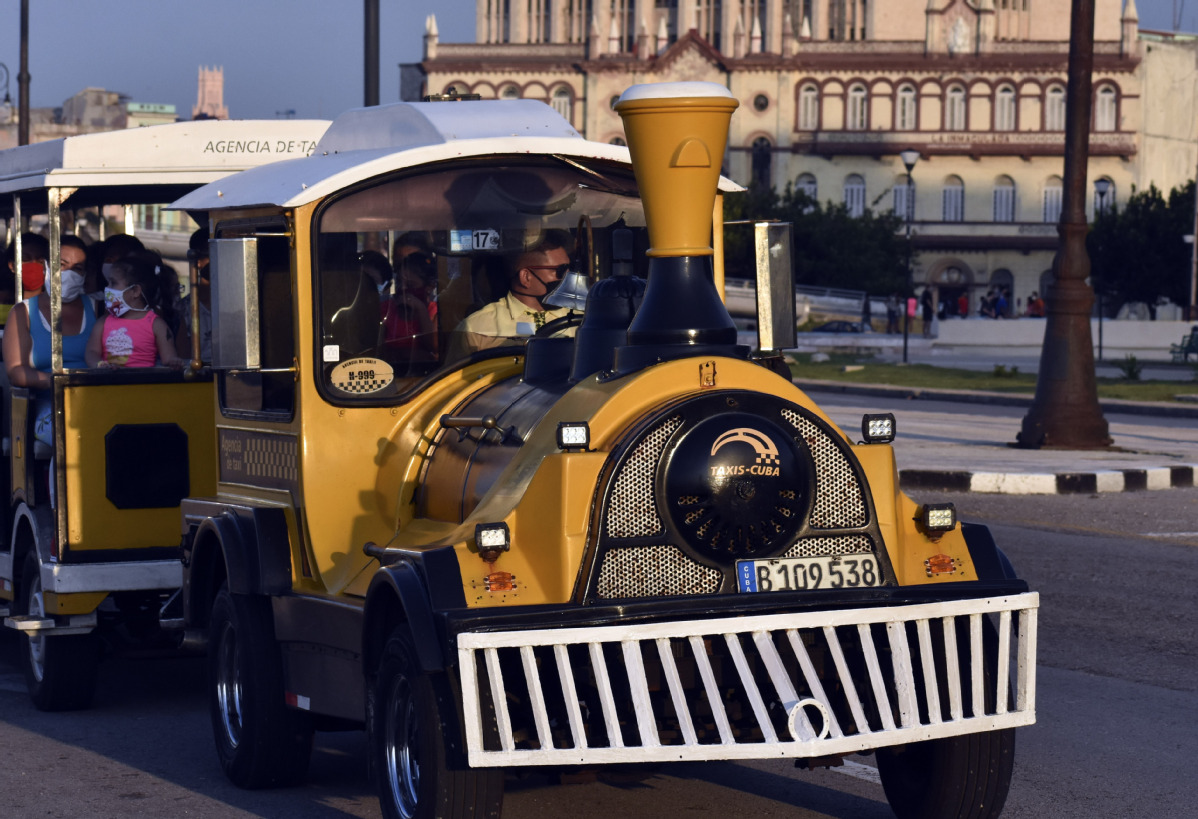 HAVANA-Commuters traveled to work in near-empty buses, the iconic ice cream parlor Coppelia reopened, and thousands of people flocked to beaches as Havana started to ease three months of COVID-19 restrictions on Friday.
For Raineris Vega, 36, a bus driver from the Guanabacoa bus station, the day began at 5 am transporting passengers from the outskirts of the city to Havana's entertainment district.
Wearing a face mask while driving is something he could never have imagined, he said, but "strict fulfillment of social distancing measures as well as disinfecting and cleaning procedures" are fundamental to contain the spread of the coronavirus during the post-pandemic period.
Vega, who has been driving buses in Havana's metropolitan area for nearly five years, said the virus emergency has left some Cubans afraid of going outside after more than three months of sheltering at home.
"People will gradually get accustomed to the new normality and will come back to their daily routine. But for the moment, I recommend staying home as much as possible."
Cuba suspended public urban transport operated by both state and private sectors on April 11 as a precaution against COVID-19 across the country's 168 municipalities.
On the first day of lockdown de-escalation in Havana, the government allocated close to 540 Yutong buses to support public transport.
Vega also said that wearing face masks is compulsory for commuters, and buses in Havana are running at full capacity because of restrictions on the number of standing passengers.
Earlier in the morning, Cuban President Miguel Diaz-Canel urged people not to forget social responsibility in the coronavirus emergency.
"Happy July 3rd when all of Cuba is in the post-COVID-19 recovery phase," he said. "May the joy not make us forget about responsibility. Today we've won a battle but we haven't yet won the war."
The virus had claimed 86 lives in Cuba by Sunday and the total number of cases was 2,369.
'Risk still exists'
"We need to avoid massive public gatherings and more discipline from the population is required," said Carlos Alberto Martinez, Havana's provincial director of public health.
"The epidemiological risk still exists despite significant progress made in the fight against COVID-19."
Havanan residents also got on buses to visit the country's largest ice cream parlor Coppelia, which reopened its doors to the public under new social distancing rules, including two meters between tables, mandatory use of face masks and disinfection of public surfaces.
Under the guidelines of the first phase of the post-pandemic recovery plan, swimming pools have been reopened at 30 percent capacity and beaches are available for locals again.
Xinhua