Shock method keeps pub patrons safely distanced
China Daily | Updated: 2020-08-10 09:05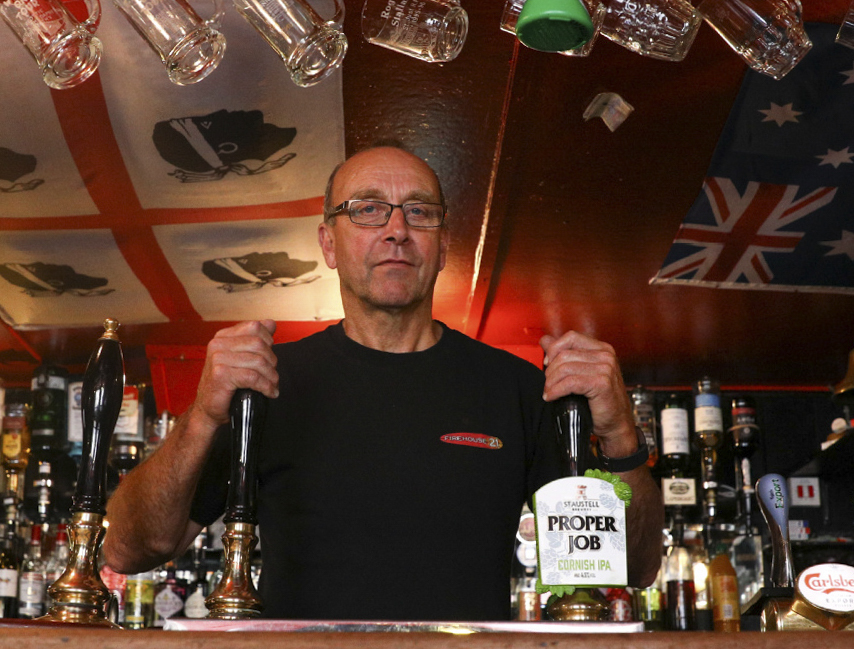 Editor's note: This news column showcases stories from around the world that bring a touch of positivity to the fight against the deadly coronavirus.
A pub landlord in southwest England is using his farming experience to bolster the anti-epidemic efforts. By setting up an electric fence in front of his pub's bar, Jonny McFadden tried to help his customers maintain social distancing.
McFadden, who runs the Star Inn in the village of St Just, Cornwall, told the BBC that the fence worked because "people keep away from it; people are like sheep".
"They know it is a fence and don't want to touch it to find out whether it is on or not," he said.
Pubs in England started to reopen on July 4 after the lockdown since March, but must follow social distancing guidance to protect people from COVID-19, which can be spread by close contact among people.
These measures include limiting pub staff contact with customers, and reducing the time patrons spend at the bar.
McFadden said his bar had limited space, where he only served drinks and no food. He had struggled to get the social distancing message across to some of his customers in the bar because "when you serve people a drink they change".
"I run a very small bar. Everybody is accustomed to sitting at the bar, pushing at the bar. They can't do that now. Things have changed," Reuters quoted him as saying.
Though the fence is not turned on, according to the news agency, McFadden said that the same logic that works in the nearby farms of rural Cornwall works for the local drinkers too.
"If I had put a little bit of rope there I don't think anybody would have paid this much attention as they have to an electric fence," he said, adding "As long as there's a warning sign on an electric fence and you are warned about it, it's totally legal. And there's the fear factor-it works".
It is just days since the pubs were allowed to reopen, and at least three establishments in England have been forced to close again after customers tested positive for coronavirus.
On Saturday, a day after Britain recorded its hottest August day in 17 years at 36.4 C, much of its southern coastline was packed with tourists.
By Sunday the country had more than 309,000 confirmed cases and 46,500 deaths related to COVID-19, according to the World Health Organization.
Agencies and Tan Xinyu in London contributed to this story.