A vibrant village
By Yang Feiyue | China Daily | Updated: 2020-08-31 07:15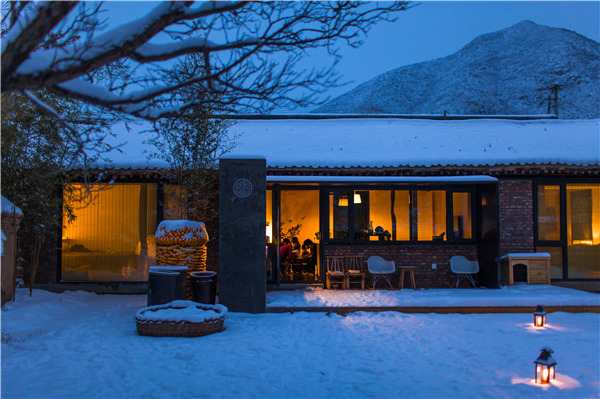 A small settlement in rural Beijing is facing a brighter future through new tourism initiatives.
A village off the beaten track in northwestern Beijing's Yanqing district is generating prosperity through tourism.
Xiahujiao offers a quiet and secluded rural setting, and picturesque mountain and river views about an hour's drive from downtown Yanqing.
The settlement is surrounded by mountains on three sides and is home to about 60 households.
Locals used to rely on corn and yellow-rice farming.
"Our village didn't have practically anything but old houses and fresh air," says Zhang Youwang, who used to be a Xiahujiao official and now works as head of the village's folk-tourism cooperative.
The local government began to explore tourism opportunities and established the cooperative in 2015.
Yanqing district's culture and tourism bureau helped build a financing platform for the cooperative and offered loan-interest subsidies.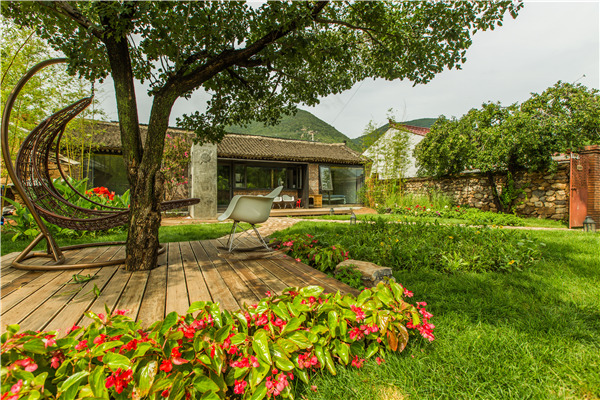 A tourism-industry fund has been established to improve infrastructure, and a homestay-service training facility opened in 2017.
Courtyard-style homestays have been built on previously vacant land.
They retain the original wooden roof-and-beam structures and evoke a pastoral charm along with hawthorn trees, short walls and floor-to-ceiling windows. The rooms' interiors feature modern furniture and home appliances.
Twelve homestays have been built under the collective name, Hawthorn Courtyard, and a growing number of travelers are visiting.
Tourists flock to the village in May when the hawthorn trees blossom, and in August and September when the red fruits ripen.