US ambassador announces retirement
By MO JINGXI | CHINA DAILY | Updated: 2020-09-15 09:19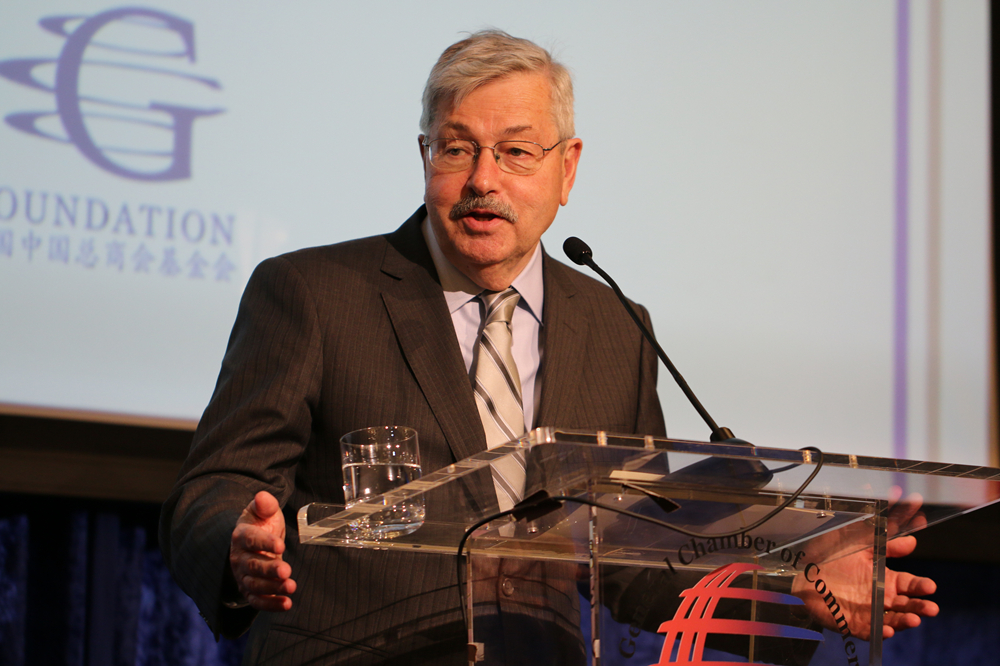 US Ambassador to China Terry Branstad will retire and leave Beijing in early October, the US embassy in Beijing said in a statement on Monday.
Branstad, 73, said that during his tenure he traveled to 26 provinces and autonomous regions in China, and would have visited all of them if the COVID-19 outbreak had not limited his domestic travel.
"Getting to know the Chinese people, meeting them in their homes and hearing their personal stories, has been one of the great privileges of this job," the statement quoted him as saying.
The ambassador said that he will depart just as optimistic as when he arrived. Branstad and his family arrived in China in June 2017.
"I have met so many extraordinary people here in China. My wife, Chris, and I will never forget your hospitality," he said in the statement published on the embassy's official WeChat account.
According to the embassy, Branstad confirmed his decision in a telephone conversation with US President Donald Trump last week.
The former Iowa governor will return to the state after leaving Beijing.
Foreign Ministry spokesman Wang Wenbin said at a regular news briefing in Beijing on Monday that China had not received notification of Branstad's departure.