Onus on Ottawa to do the right thing: China Daily editorial
chinadaily.com.cn | Updated: 2020-09-20 20:40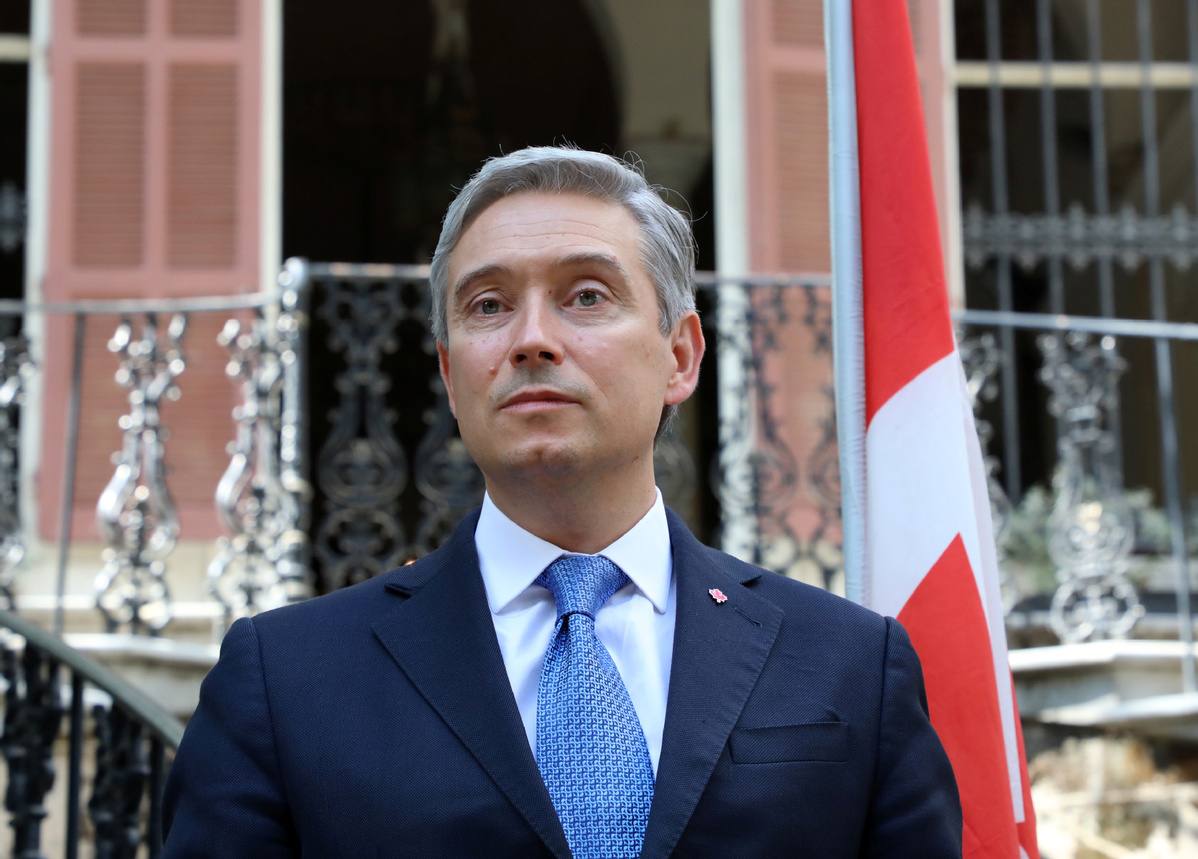 Although little substantial progress has been made in the free trade negotiation between Canada and China over the past four years, the reason Canada has given for abandoning the talks offers some food for thought.
Reportedly, Canadian Foreign Affairs Minister François-Philippe Champagne said in an interview with a local media outlet on Friday that a trade agreement with China is no longer worth pursuing, saying that, "I don't see the conditions being present now for these discussions to continue at this time."
That was in stark contrast to the willingness Canadian Prime Minister Justin Trudeau expressed during his last visit to China — in December 2017 — when the two sides exchanged ideas on a free trade agreement in a friendly and in-depth way.
Obviously the two countries have drifted far apart since then.
Champagne knows the cause for that. Indeed, it is known to all.
One year after Trudeau's visit to Beijing, Canada detained Meng Wanzhou, chief financial officer of Huawei, China's telecom giant, when she transited at Vancouver International Airport, at the behest of the United States, and has held her under house arrest till now.
Despite this travesty of justice, China has exercised considerable restraint in its dealings with Canada, even if it is the only one among the several countries the US instructed to detain Meng that carried out the order, and China has been careful not to let the incident spill over into other realms of exchanges, particularly trade.
Not only because Beijing is thoughtful of Ottawa's situation and always bears in mind the bigger picture of China-Canada relations, but also because both countries support free trade, and have their parts to play in sustaining a rules-based global governance system.
However, despite Beijing stressing that bilateral ties can get back on the right track once Ottawa undoes the wrong it has done, its thoughtfulness has been given a cold shoulder.
Now it is clear that Ottawa is intent on blurring the essential differences between the cases of Michael Kovrig and Michael Spavor, two Canadians charged with espionage, and Meng's case, so as to partially attribute the deadlock in bilateral ties to China.
Champagne said in his meeting with his Chinese counterpart in Rome last month, Canada is willing to make joint efforts with the spirit of mutual respect to find the way out.
But the questions remain: Where is Canada's respect for China? What is it doing to find the way out?
Ottawa knows how to answer those questions to create the conditions conducive to friendly relations and discussions.