Property company Centaline and tech firm Fangdd seal deal
By WANG YING in Shanghai | chinadaily.com.cn | Updated: 2020-11-20 15:29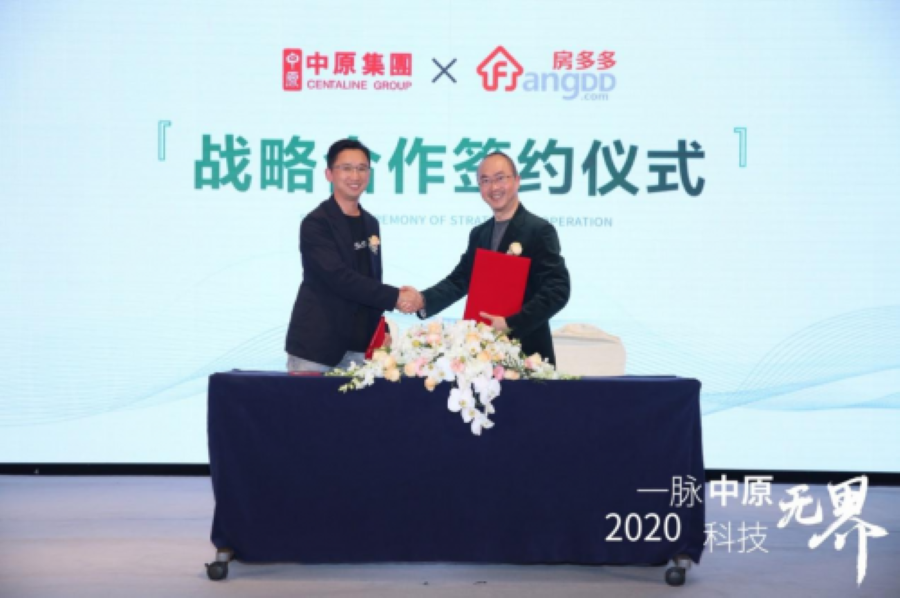 A strategic cooperation agreement aimed at locking Centaline Group's decades-long experience in real estate agency with Shenzhen Fangdd Network Technology Co Ltd's technology strengths was reached between the two in Shanghai on Thursday.
The deal will usher Fangdd's investment into Centaline's open service platform Yuancui Information Technology, and make Fangdd Yuancui's stake controller.
"By combining Centaline's thorough understanding and experience in property agent business together with Fangdd's strengths in technology and online business, we expect Yuancui to achieve better development in the future," said Shih Wing Ching, founder and chairman of Centaline Group.
According to Shih, in the past few years, Yuancui has integrated many outstanding local real estate agencies in some second- and third-tier cities, offering them experience, technologies, and resources.
"A special characteristic of our platform is that we provide participating agencies a more flexible development mode, as our goal is to offer diversity for the market," he added.
"The cooperation will enable more property agencies to operate their business in a more integrated manner both offline and online, and we expect more and more real estate agencies to maintain a technology edge so to make the Chinese property market serve better ," said Duan Yi, chairman of online property trading service platform Fangdd.
Nasdaq-listed Fangdd reported its gross merchandise value grew 9.4 percent from a year ago to 55.9 billion yuan ($8.2 billion) in the third quarter, and its accumulated active agent broker number rose 22 percent year-on-year to 276,600 during the same period.