Movie should have made clear surrogacy a crime
By ZHANG ZHOUXIANG | China Daily | Updated: 2020-12-09 08:19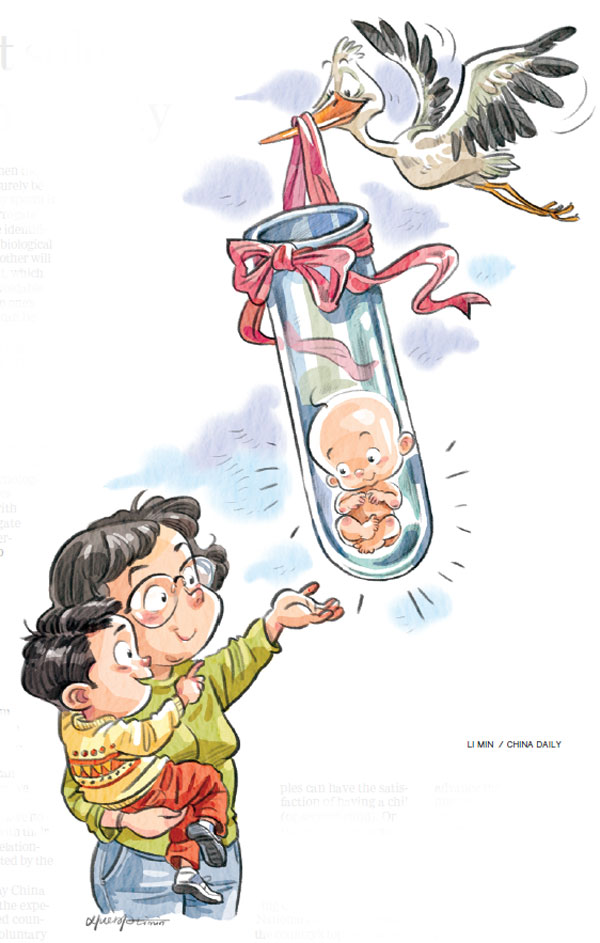 Ten Months With You, a short film directed by Chen Kaige, has aroused fierce discussions on social networking sites because of its plot-surrogacy-which is illegal in China.
The movie's story is simple. A young girl signs a surrogate birth contract with a "customer" without informing her boyfriend. However, during her pregnancy, she feels an emotional connection with the fetus. After the child is born, her boyfriend forgives her and they live happily together.
Surrogacy is illegal in China and medical workers assisting such births risk punishment for violating the Criminal Law. Those advocating surrogacy are also committing an illegal deed.
Surrogacy challenges human ethics, too. The concept of "renting" a womb sounds immoral. Besides, a child born this way might miss genuine motherly love because the one bearing him or her in her womb is not the one going to be the parent ultimately.
Of course, cinema has the liberty of depicting things that might be illegal in real life. However, the film's creators should have made it clear that it is an illegal deed. Those committing surrogacy or assisting the process in Chen's movie go unpunished. The movie gives the impression that surrogacy is not unacceptable.
This might mislead some young women into believing that surrogacy is okay.