Teacher shows girls how to reach the top
By Chen Meiling and Li Yingqing | China Daily | Updated: 2020-12-11 09:15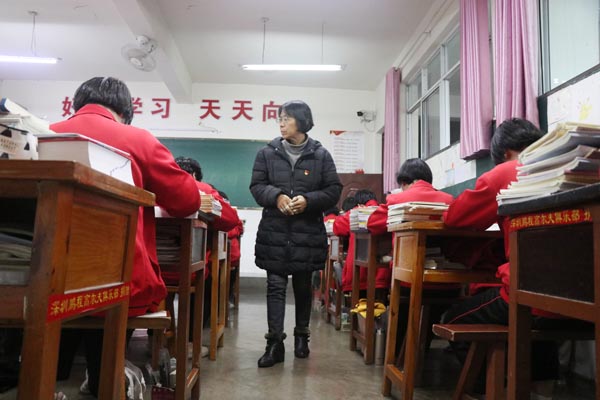 Inspirational woman breaks cycle of poverty in mountain areas as she realizes potential of students, Chen Meiling and Li Yingqing report.
It was a chance meeting that revealed the reality of one life as it changed another. About 20 years ago, while on the way to visit a student's house, Zhang Guimei, then a rural teacher in Huaping county, Lijiang, Yunnan province, noticed a girl sitting on the hillside. She was staring blankly into space. She was completely preoccupied. The girl, 13, told Zhang she was about to get married. It was arranged by her parents.
"But I want to go to school," the girl says. Zhang went to her house and tried to persuade her parents to let the girl return to school and promised to pay for her tuition herself. However, they didn't agree.
Zhang says she feels sorry not being able to help. "We always say, each child should stand on the same starting line, but these girls didn't even have a chance to get on the track," she tells Xinhua News Agency.
That fateful encounter persuaded Zhang to build a free high school for girls, aiming to help break the cycle that saw women drop out of education, marry early and spend their whole life in the remote mountain. The priority of less well-off families was to spend whatever scarce resources they had on educating their sons.