Climate summit shows ambition but also how much still to be done: China Daily editorial
chinadaily.com.cn | Updated: 2020-12-13 21:36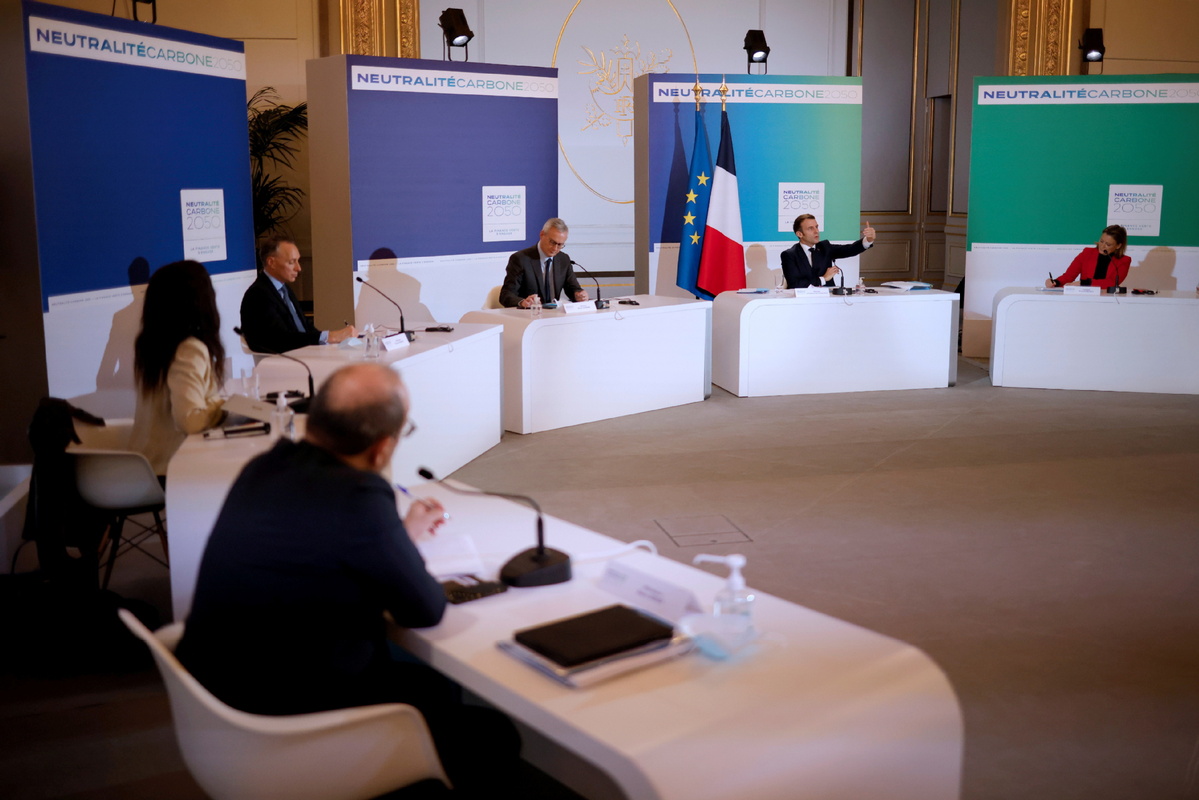 To mark the fifth anniversary of the Paris Climate Agreement, the 2020 Climate Ambition Summit, a virtual gathering jointly hosted by the United Nations, the United Kingdom and France on Saturday, undoubtedly marked an important step forward for efforts to reduce carbon emissions.
At least 24 countries have now announced new commitments, strategies or plans to reach net zero or carbon neutrality. But, as UN Secretary-General Antonio Guterres said, that is not yet enough.
While applauding the direction in which the world was heading, he warned that "there's still a long way to go" and called on "a much stronger mobilization of the business community, the financial sector, the asset managers".
The sense of urgency he was trying to impart is verified by the fact that not only are the commitments made in the Paris agreement far from enough to realize the target of limiting the temperature rise by the end of this century to 1.5 C from the preindustrial level but those commitments are not being met by many countries.
Carbon dioxide emissions are still rising to record highs day by day, and the temperature today is already 1.2 C higher than before the industrial revolution. If the world does not change its course, it is heading for a "catastrophic" temperature rise of more than 3 C this century.
Guterres called on all leaders worldwide to declare a state of climate emergency in their countries until carbon neutrality is reached. But so far, only 38 countries have done so.
Carbon neutrality commitments — from Argentina, China, Canada, European Union countries, Japan, the Republic of Korea, the United Kingdom and the incoming US administration — are establishing a clear carbon neutrality benchmark for G20 countries, the UN chief said.
But this needs to be reflected in their revised and strengthened Nationally Determined Contributions that the signatories to the Paris Agreement are obliged to submit well before the rescheduled 26th UN Climate Change Conference (COP 26) to be held next year in Glasgow, Scotland.
China on its part will lower its carbon dioxide emissions per unit of GDP by over 65 percent from the 2005 level by 2030, increase the share of non-fossil fuels in primary energy consumption to around 25 percent, increase the forest stock volume by 6 billion cubic meters from the 2005 level, and bring its total installed capacity of wind and solar power to over 1.2 billion kilowatts, President Xi Jinping said in his speech on Saturday.
But he also pointed out that developed countries need to scale up their support for developing countries in financing, technology and capacity building. As such, after tussling on climate issue for decades, although tremendous efforts are being made to cut emissions, there remains a gap between what should be done and what can be done.
Countries should take the summit as a wake-up call for the COP26 to assume their "common but differentiated responsibilities" so as to make that gap bridgeable before it becomes too late.