More than books
By Zhang Kun | China Daily | Updated: 2021-01-08 07:38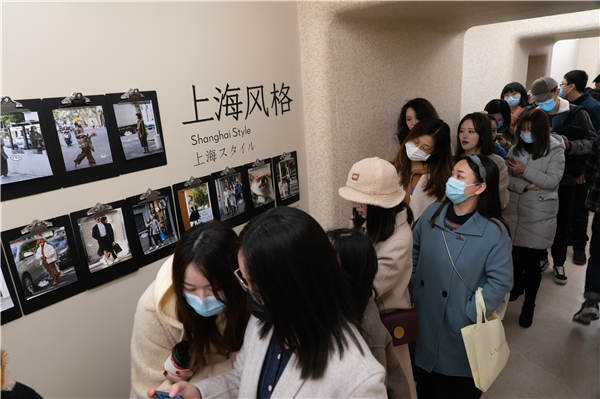 Professor Rong Guangrun of Shanghai Theater Academy was among those who hailed the new opening, saying that a theater-themed bookstore shares the same mission as a theater academy, which is to provide rich spiritual nourishment to the public.
"Theater connects people and facilitates heart-to-heart exchanges, which is one of the most important things in human existence, especially now that we live in the age of the internet," says Rong.
The new four-story bookstore is the second themed establishment by Century Publishing Group Co. The first was Sinan Books-Poetry Store, located in a former Orthodox church on Gaolan Road. Opened in December 2019, the poetry-focused store hosted 30 public events in the first year, attracting crowds of poetry lovers.
Due to the pandemic, the store held many of its events online last year. In December, it started a poem-composition campaign, inviting members of the public to submit their poems.
While the majority of the participants submitted their poetry online, more than 40 people, including eight children ages 6 to 8, showed up at the store in person to read their creations.
On Dec 28, the store marked its first birthday by having authors and poets such as Han Bo, Mu Ye and Zhang Dinghao share their creations. Customers were also invited to share stories about poetic moments in their lives.
Century Publishing says that it hopes to build a series of new cultural spaces in commercial centers, industrial parks and communities. The leading publishing group of Shanghai hopes these stores can function as cultural centers that can be used as lecture rooms, exhibition spaces and libraries.
The third brand that joined the bookstore family in Shanghai was the Deja vu store. One of the most popular secondhand trading e-platforms in China was Deja vu. It has been popular on social media since its establishment three years ago.
In June, Deja vu opened its first brick-and-mortar bookstore in Beijing. On Dec 26, the store officially opened at 300 Anfu Road in Shanghai, offering customers both books and an array of secondhand clothing.