Residents' cooperation key to contain virus: China Daily editorial
chinadaily.com.cn | Updated: 2021-01-13 20:13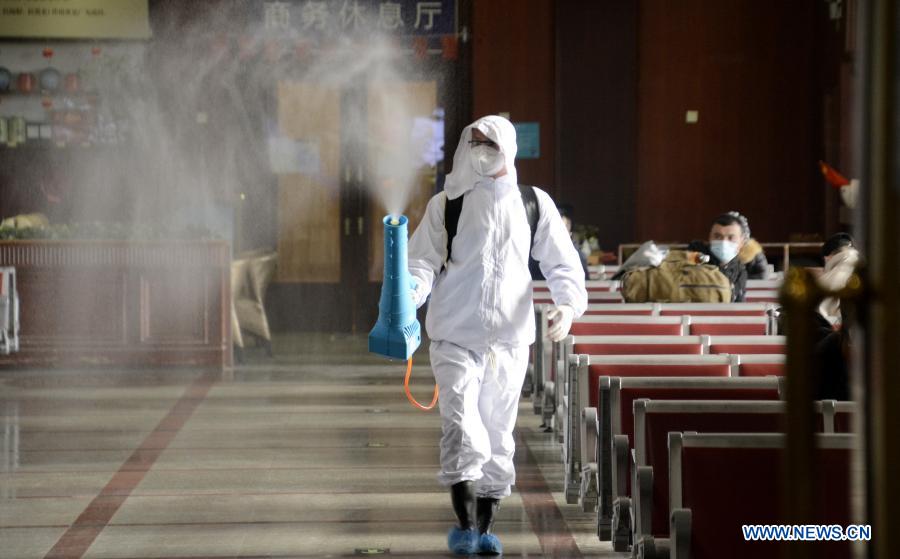 It is undoubtedly necessary to place an entire high-risk area under a tight quarantine given the risk of the novel coronavirus spreading to other areas.
Yet such essential containment measures may be undermined if some individuals flout the rules by traveling elsewhere without knowing whether they themselves are free from the virus.
Despite residents being prohibited from traveling anywhere else, three residents drove from the high-risk Gaocheng district in Shijiazhuang, capital of North China's Hebei province, to Jinzhou, another county in the province, without notifying the local epidemic prevention and control authorities.
Most of the nearly 400 confirmed cases are clustered in Gaocheng district, which is now the main high-risk area in the country.
Now the three have been placed in quarantine in Jinzhou and they face penalties for breaching related rules.
A Beijing resident in Shunyi, who tested positive for the virus, refused to tell where he had been when asked about the places he had traveled to. His refusal to cooperate has made it very difficult for the virus control department to look for his close and indirect contacts.
It is possible some may have contracted the virus from him and then spread it among an extensive range of people, causing a surge of infections.
All seven members of his family have been infected and all the more than 400 people they had close contact with are now quarantined.
This resident is now under investigation for his flouting of the epidemic containment rules and he too faces penalties.
To effectively contain the spread of the virus, every individual's cooperation is essential. China's success in largely containing the spread of the virus nationwide lies not only in it implementing timely containment measures but also the willingness of the vast majority of Chinese residents to cooperate.
They should stay at home most of the time, and wear a mask and maintain social distancing when going out and wash their hands and disinfect the wrappings of whatever they buy.
It is indeed necessary for those who deliberately flout the containment measures to receive penalties, as the assertion of their own free will is at the expense of the sacrifices that the rest of the nation is making in the fight against the virus.
As far as the fight against the virus is concerned, no one has the right to place his or her personal will and freedom above the need to contain the virus. Anyone who flouts the rules should be held accountable.