Links with mainland will anchor HK growth
By Li Chen | China Daily Global | Updated: 2021-01-14 08:54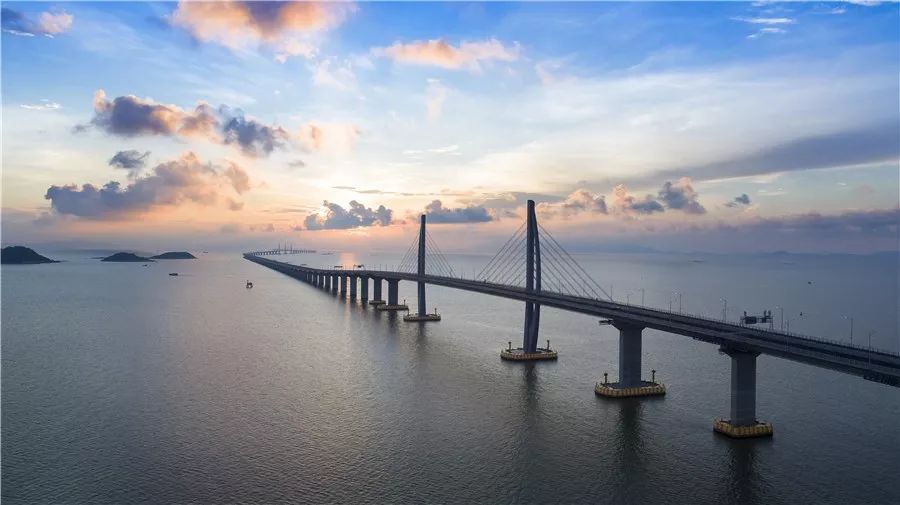 It's time to bid farewell to 2020 and embrace a new year ahead. Hong Kong's economy has experienced profound challenges and turbulence since 2019, with two consecutive years of negative GDP growth under multiple shocks of United States-China tensions, local social unrest and the COVID-19 pandemic.
There are already signs that the recession may be bottoming out. On a year-on-year basis, the rate of Hong Kong's GDP contraction narrowed from 9 percent in the second quarter of last year to 3.5 percent in the third quarter. The contraction of both private consumption expenditure and overall investment expenditure in terms of domestic fixed capital formation has narrowed significantly.
Despite the weakness of external demand in advanced economies and the supply chain disruption, Hong Kong's trade performance still strengthened on the back of solid growth rebound on the mainland. Hong Kong's total exports improved to a positive growth of 1.3 percent in the third quarter last year, substantially outperforming South Korea, Japan and the global average.
While Hong Kong's exports to the US and the European Union declined around 18 percent and 12 percent, respectively, over the first 10 months of last year, exports to the Chinese mainland grew 3.4 percent during the same period and underpinned Hong Kong's export recovery.
Despite the recession, Hong Kong's financial system has still been fairly stable and resilient. The banking sector's loan quality deteriorated last year, but remained sound by historical and international standards. The total market capitalization of Hong Kong's securities markets reached HK $45.7 trillion ($5.9 trillion) at the end of November, a 28 percent increase from a year earlier. Total funds raised during the first 11 months of last year reached HK $596.3 billion, a 42 percent increase compared with the same period in 2019. Hong Kong's status as an international financial center remains solid, and levels of financial market activity will likely further strengthen this year.
With the acceleration of economic recovery on the Chinese mainland and the rollout of vaccines, Hong Kong's economy will likely see substantial improvement and resume positive growth in the coming year, especially in the second half of the year.
Assuming an effective rollout of vaccines, the world economy will look brighter this year. According to the International Monetary Fund's forecasts in October, global economic growth will rebound by 5.2 percent this year, and China will outperform with a growth rate of 8.2 percent. Hong Kong is projected to grow 3.7 percent in the coming year. As major central banks in advanced economies continue to maintain ultra-loose monetary policies, global liquidity will remain favorable to economic recovery and financial market activities. Hong Kong will benefit directly from bridging the increasing global trade and capital flow toward the mainland.
However, Hong Kong's growth recovery is still fragile and fraught with risks. The continuous spread of COVID-19 around the world may render intermittent lockdowns a new normal. Hong Kong had four waves of the coronavirus infection outbreak last year, and the performance of local anti-pandemic measures was not consistent.
In addition, there is still substantial uncertainty on the effectiveness and speed of the vaccines rollout. The transmission of new COVID-19 variants has further complicated the situation. Unless Hong Kong achieves more effective pandemic control, tourism will remain frozen under travel restrictions, and retail sales will stay depressed.
Rising unemployment may also increase the risk of social unrest. Hong Kong's unemployment rate reached 6.4 percent in the third quarter of last year-the highest level in around 16 years-and it may further deteriorate before it gets better. Moreover, as the US-China rivalry persists, geopolitical tensions will continue to cast a shadow on market confidence and stability.
To mitigate risks and navigate potential turbulence in the recovery process, Hong Kong not only has to improve its pandemic control, but also should combine short-term relief measures with long-term strategic planning and public investment to strengthen its competitive advantages.
In the current environment, Hong Kong should maintain expansionary fiscal policies and avoid exiting from relief measures too early as the economy gradually recovers.
Effective public investment in infrastructure and human capital is the cornerstone of modern economic growth. In addition to direct subsidies to households and private enterprises through relief measures such as cash payouts and reduction of taxes and fees, Hong Kong should strengthen and accelerate its strategic public investment to augment its long-term capacity in housing supply, medical services, transportation, renewable energy, information technology, education and innovation.
The deepening economic linkages with the Chinese mainland will serve as the anchor of Hong Kong's growth recovery. The Guangdong-Hong Kong-Macao Greater Bay Area initiative and the mainland's new "dual circulation" strategy-in which the domestic market is the mainstay and the domestic and international markets support each other-provide great opportunities for Hong Kong.
The challenge lies in how to plug Hong Kong's strengths more innovatively and effectively into the networks of the Chinese mainland's domestic economic circulation and enhance its role as a super connector bridging the mainland and global markets in the international circulation as the Chinese mainland further opens up.
The author is an assistant professor at the Centre for China Studies and Lau Chor Tak Institute of Global Economics and Finance at the Chinese University of Hong Kong.