Biden unveils $1.9 trillion stimulus plan
By MINLU ZHANG in New York | chinadaily.com.cn | Updated: 2021-01-15 12:56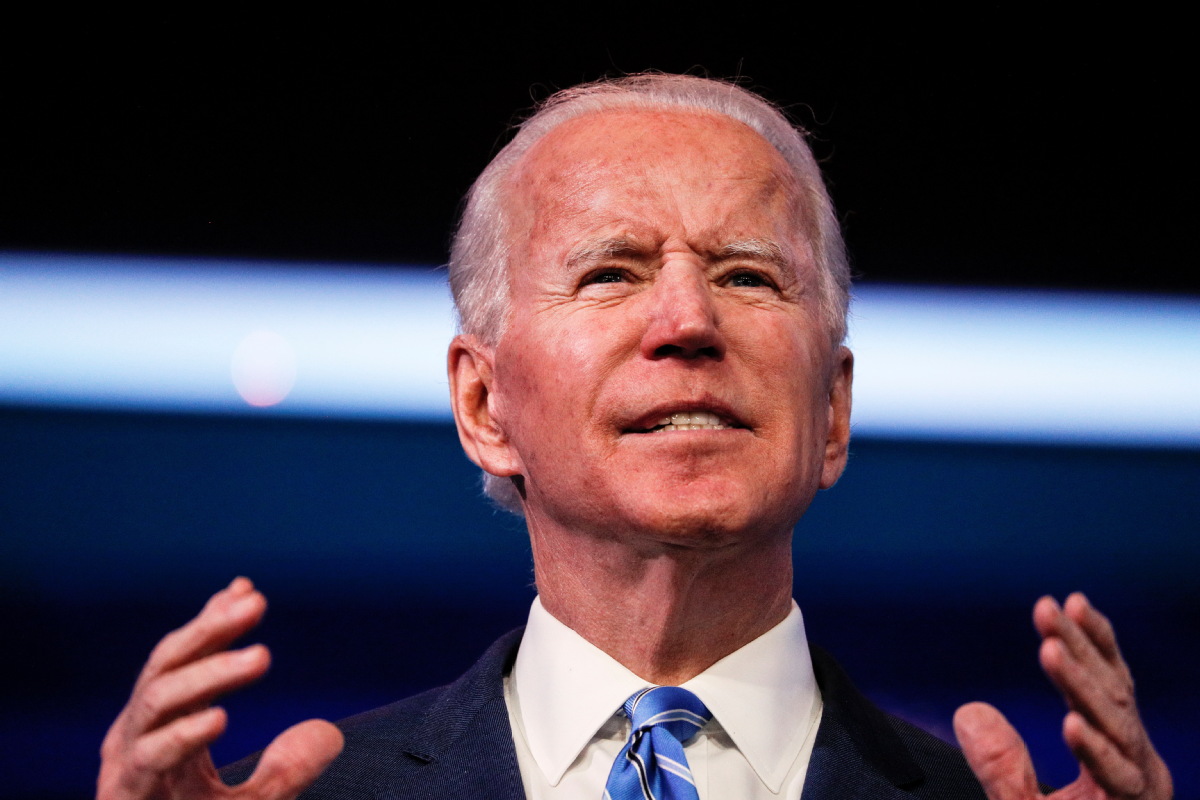 President-elect Joe Biden on Thursday proposed a $1.9 trillion stimulus economic package to address the persistent coronavirus pandemic and the resulting economic downturn.
He called for "100 million shots" of vaccine administered by the end of his first 100 days in office, promising to "move heaven and earth" to accomplish that goal. Biden also said he wanted to safely reopen the majority of K-8 schools in the same time frame.
Biden's American Rescue Plan will look to provide additional $1,400 direct payments to most Americans, and hundreds of billions of dollars for small businesses and local governments to help the economy recover.
He called for increasing the vaccine supply and getting it "out the door as fast as possible".
"The very health of our nation is at stake," Biden said. "Every day matters, and every person matters.
As of Thursday, there were more than 23 million reported cases of the novel coronavirus in the US, and more than 388,000 deaths, according to the Johns Hopkins University Coronavirus Resource Center. There were 232,943 new cases reported.
"There is real pain overwhelming the real economy — one where people rely on paychecks, not their investments, to pay for their bills and their meals and their children's needs," Biden said in the evening speech from Wilmington, Delaware.
The plan, which will require congressional approval, will be the first major legislative push Biden undertakes when he is inaugurated on Jan 20, in a Washington tense from the Jan 6 storming of the Capitol and the second impeachment of President Donald Trump.
"Direct cash payments, extended unemployment insurance, rent relief, food assistance, keeping essential front-line workers in their jobs, aid small businesses, these are the key elements to the American Rescue Plan," Biden said.
A commitment to $1,400 direct stimulus checks was proposed as a supplement to the $600 checks that Congress passed in December. Biden also proposed a $400-per-week unemployment insurance supplement through September, along with expanded paid family and sick leave and increases in the child tax credit.
The number of Americans filing first-time applications for unemployment benefits surged last week, confirming a weakening in labor market conditions as a worsening COVID-19 pandemic disrupts operations at restaurants and other businesses.
Initial claims for state unemployment benefits increased 181,000 to a seasonally adjusted 965,000 for the week ended Jan 9, the highest number since late August. Economists polled by Reuters had forecast 795,000 applications in the latest week.
A winter coronavirus resurgence sent a partially recovered labor market into reverse last month as employers shed 140,000 jobs, especially low-income positions in restaurants, bars and other high-touch service industries.
The president-elect proposed $160 billion for a national vaccine program. A $20 billion national program would establish community vaccination centers across the nation and send mobile units to remote communities for vaccine distribution. An additional $50 billion would go for expanded testing.
"The more people we vaccinate, the faster we do it, the sooner we can save lives and put this pandemic behind us and get our lives back," Biden said.
Biden is expected to partner with private companies to increase the number of Americans getting vaccinated. The vaccine-distribution plan is likely to include partnerships with pharmacies and grocery stores as well as mobile units to serve rural areas, along with new standalone federal sites.
Biden also proposed raising the federal minimum wage to $15 per hour from the current $7.23 per hour, as well as providing billions for child care assistance, federal nutrition programs, rental assistance and tribal governments' pandemic response.
"No one working 40 hours a week should live below the poverty line," Biden said.
A new benefit for children in poor and middle-class households was also included in the plan. It calls on Congress to invest $130 billion in K-12 schools and funds to make schools safer from the pandemic.
Biden also will announce a second legislative package in the coming weeks focused on jobs and recovery, "designed to invest in American innovation competitiveness, combating the climate crisis by investing in clean energy jobs and infrastructure, the care workforce and the caring economy".
The new stimulus package would bring to $5.2 trillion the total fiscal stimulus delivered to the American economy since the crisis began, equivalent to about a quarter of US annual economic output.
That is enough of a boost for the economy to recoup all its decline from the COVID-19 recession by the third quarter of this year, according to Moody's economist Ryan Sweet. But he said, "the recovery in the labor market will take longer".
Dow Jones stock futures rose slightly Thursday night, along with S&P 500 futures and Nasdaq futures, as Biden detailed his plan.
"We will come back, and we will come back together," Biden said. "As a United States of America. When America acts as one, there's never been a single thing we've been unable to do."
Reuters contributed to this story.