Sino-German ties can maintain stability
By ZHENG CHUNRONG | China Daily | Updated: 2021-02-01 08:12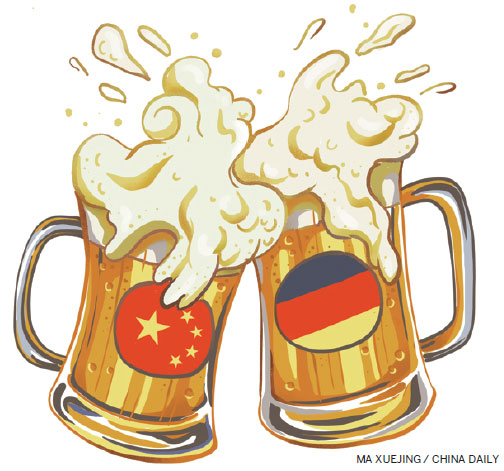 Germany's ruling Christian Democratic Union party picked Armin Laschet to be its new chairman in an election earlier this month.
Laschet, who is currently the prime minister of Germany's North Rhine-Westphalia region, the most populous federal state in the country, is seen as a centrist and a continuity candidate in the federal elections to be held later this year.
His policy philosophy and governance style are very similar to that of Chancellor Angela Merkel. This means that he will likely continue Merkel's line in terms of China policy if he becomes chancellor.
Even if there might be some uncertainties with the ending of Merkel's term as German leader, the conditions are favorable for China and Germany to further expand their pragmatic cooperation, which is in line with the interests of the two countries and the European Union.
Since she was elected chancellor of Germany in 2005, Angela Merkel has made huge contributions to the deepening of win-win cooperation between China and Germany, and China and the EU.
Trade between China and Germany increased from €61.17 billion ($74.24 billion) in 2005 to €205.68 billion in 2019. In the second quarter of last year, China replaced the United States as Germany's largest export market.
Due to the outbreak of the novel coronavirus, Germany and other European countries have stronger needs to strengthen their economic and trade cooperation with China to offset the losses caused by their reduced exchanges with each other.
The conclusion of the negotiations on a China-EU investment treaty paves the way for the deepening of their cooperation that already enjoys a solid foundation and good momentum.
China has broad common interests with Germany and the rest of the EU, and they should work together to promote global governance, address common challenges and facilitate economic globalization.
Although Laschet is not yet certain to replace Merkel as chancellor, his election as the leader of the largest ruling party will undoubtedly give Germany's internal and foreign policy lines stability and certainty.
ZHENG CHUNRONG, A RESEARCHER IN GERMAN STUDIES AT TONGJI UNIVERSITY