Big data spurs growth in Guizhou
By WANG HAO,LEI XIAOXUN,YANG JUN and WANG XIAOYU in Guiyang | CHINA DAILY | Updated: 2021-02-02 08:06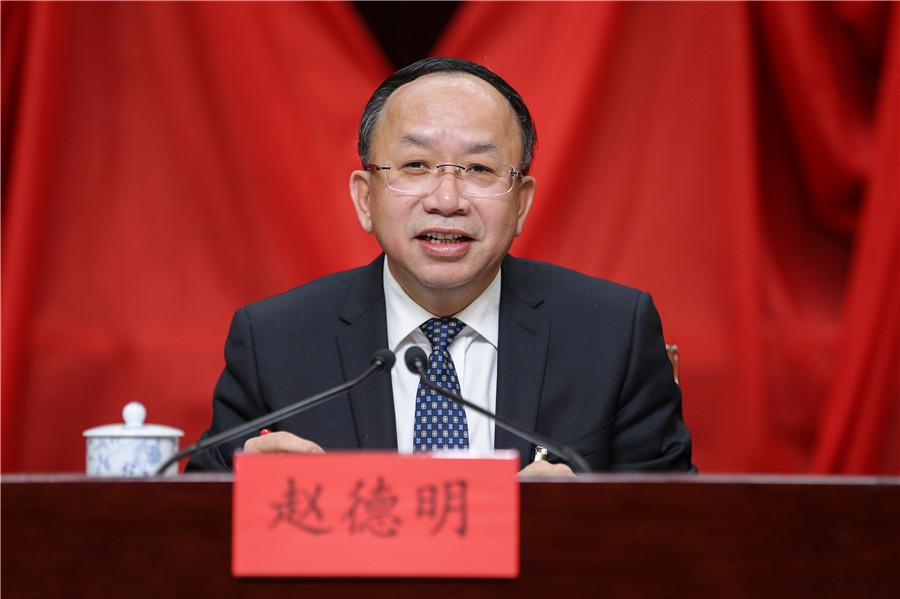 Zhao Deming, Party secretary of both Guiyang and Guian New Area, said: "The city (and the new area) is a major port for data. Shipments of digital information are docked and stored here, spurring development of local data processing businesses.
"These businesses boost trade and commerce, and also attract a wide range of talent and technologies."
Guizhou used to lag behind other parts of the country in economic development, but for 10 consecutive years until 2020, it ranked among the nation's top three provinces in terms of GDP growth, with an expansion rate of nearly 10 percent annually.
The key to this growth is big data.
In 2014, after carefully assessing Guizhou's resources and the province's key strengths, the provincial government pinpointed data processing as a new driver of economic growth.
The province is now home to 23 key data centers that are either in operation or under construction, housing an estimated total of 4 million servers.
Located on a plateau shared with neighboring Yunnan province, Guizhou is far from major earthquake zones and, compared with other mountainous areas of the country, records fewer tremors with a magnitude greater than 3.1, making data centers secure, Zhao said.
Guizhou also has respective temperatures of 15 C annually and 23 C in summer, which can significantly reduce spending on cooling equipment.
"Other big data storage areas in parts of the country that experience cold weather face frigid conditions in winter and occasional sandstorms that reduce air quality in server rooms," Zhao said.
"In terms of its natural environment, Guizhou is a godsend for big data development."
Hu Ming, deputy director of the Guian New Area Administrative Committee, said a regular server can last three to five years in Guizhou, but in windy and dusty areas, the life span is likely to be three years at most.