Methane engines to lift private rocket into orbit
By Zhao Lei | China Daily | Updated: 2021-02-05 09:11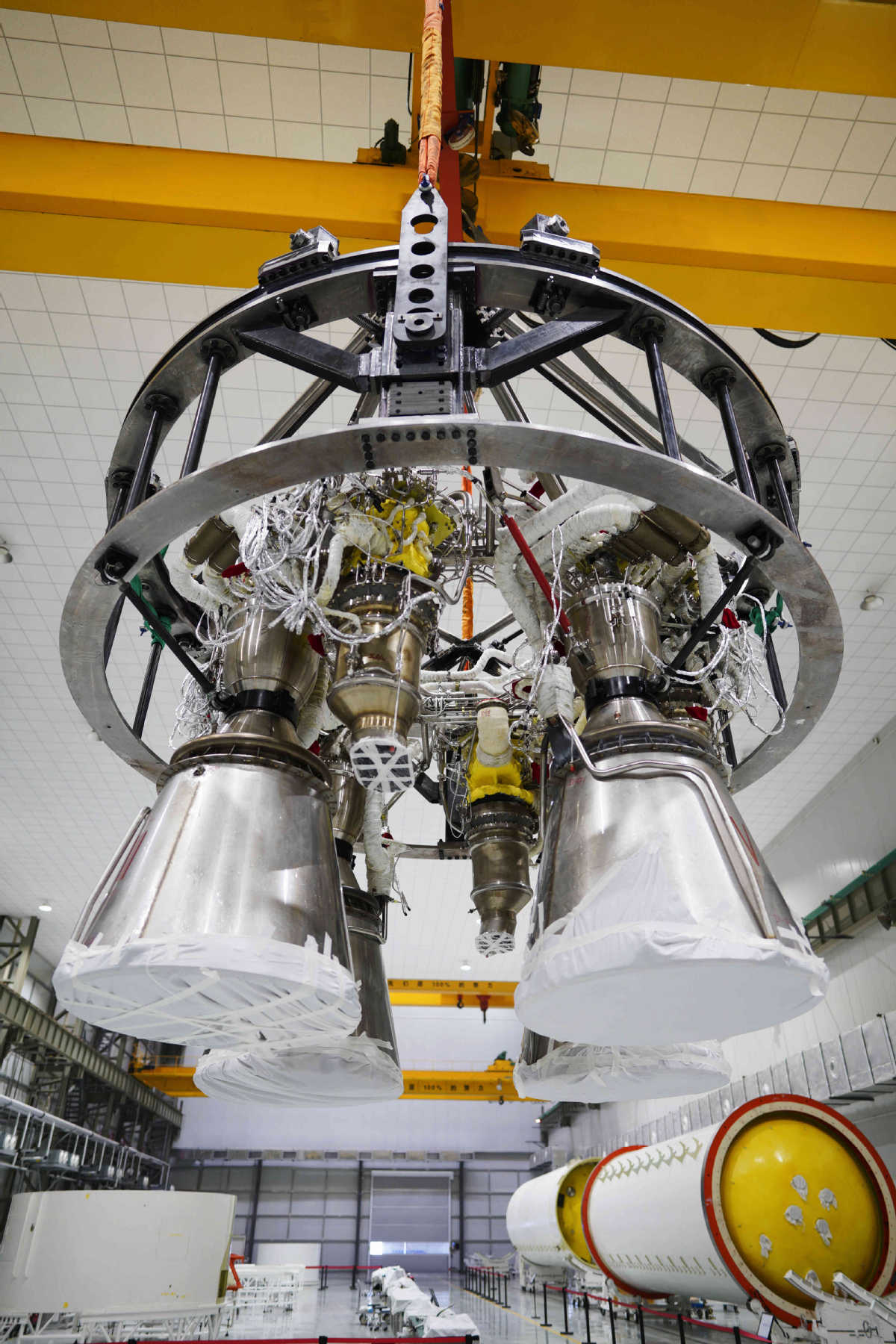 China's largest and most powerful private carrier rocket is moving closer to its debut flight-scheduled for this year-as its main engines have been produced, its developer said.
LandSpace, one of the leading private rocket makers in China, said on Wednesday that it has made the four TQ-12 methane engines for the first stage of the ZQ 2 liquid-propellant, medium-lift rocket.
The four engines will generate a combined liftoff thrust of 268 metric tons and will be the main propulsion for ZQ 2, which will weigh 216 tons with its fuel.
The development indicates that the TQ-12 engine has entered mass production and the ZQ 2's propulsion system is ready for the maiden flight, the company said, adding that the engines will now be put through comprehensive ground tests.
LandSpace said the 49.5-meter ZQ 2 will have a diameter of 3.35 meters-the same as most of China's Long March-series rockets.
The vehicle will be capable of placing a 4-ton satellite into a sun-synchronous orbit about 500 kilometers above Earth, or a 6-ton satellite in a low-Earth orbit with an altitude of 200 km.
Its debut mission, to be launched from the Jiuquan Satellite Launch Center in northwestern China's Gobi Desert, will ferry several small satellites or payloads to a sun-synchronous orbit, the company said.
The TQ-12 methane engine is the first of its kind in China. Before LandSpace, only the United States' SpaceX and Blue Origin had begun development and testing of such engines.
Compared with traditional types of rocket engines that can function only once, a methane engine is reusable and more environmentally friendly.
LandSpace is making the ZQ 2 and its engines at its plant in Huzhou, Zhejiang province, the first privately owned carrier rocket factory in China and the largest of its kind in Asia.
The Huzhou facility will be able to produce about 15 ZQ 2 rockets and 200 TQ-12 engines a year from next year, said Zhang Changwu, founder and CEO of LandSpace.
The company has raised 1.8 billion yuan ($279 million) from domestic investors since late 2019 to fund the ZQ 2 program, Zhang said.