Smartphone firms see clear shift on pent-up demand
By MA SI | China Daily | Updated: 2021-02-24 09:57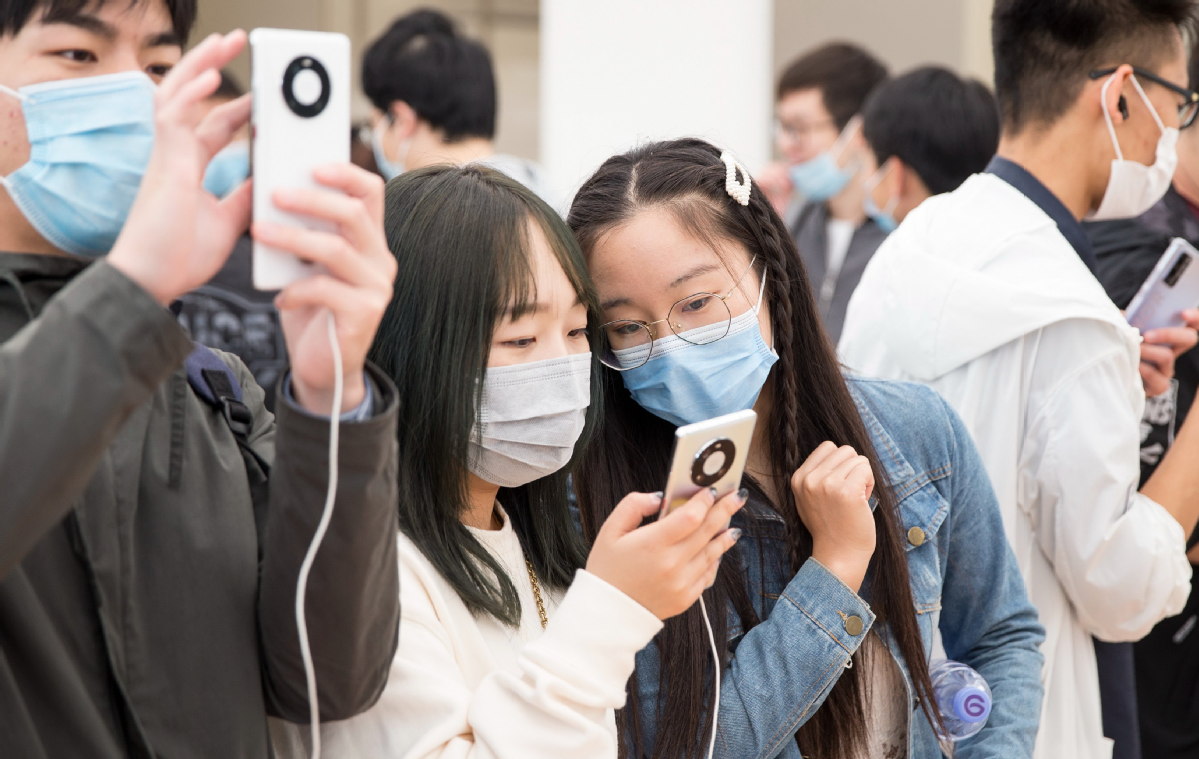 Separate research from Canalys revealed an even grimmer picture for Huawei. From October to December, the Chinese tech company came in sixth place, marking the first time in six years that it fell outside the global top five smartphone vendors.
Amber Liu, research analyst at Canalys, said, "Huawei dramatically receded in most markets as a result of US sanctions."
Liu pointed to Huawei's decision to divest its Honor device brand. Honor is not bound by the same restrictions and component supplies are resuming. But Honor has a colossal challenge ahead. It needs to redefine the brand to appeal to both premium customers and the mass market. It needs to extend its product range to compare to the original breadth of Huawei.
"And most importantly, it needs to reenter channels that are already signing multiyear deals with competitors. For example, in critical channels like European network operators, the vendor onboarding process can take more than six months. For this reason, Honor is not expected to reclaim substantial market share in the near term," she added.
Sensing the market void resulting from Huawei's challenges, international peers Apple and Samsung, as well as domestic brands Oppo, Vivo and Xiaomi, are working hard to increase their appeal among consumers.
Apple's iPhone 12, for instance, proved to be a big hit. Vincent Thielke, analyst at Canalys, said: "Apple is better positioned than its competitors on 5G, being heavily skewed toward developed markets and mobile operator sales channels. But it also made savvy moves behind the scenes to propel its sales and profitability."
Thielke said the omission of a power plug from the iPhone retail box, which reduces weight and size, is making logistics significantly more efficient amid the ongoing high cost of airfreight due to the COVID-19 pandemic. And it also implemented channel-centric growth initiatives to target small and medium-sized business customers, which bolstered demand for its entire range of iPhones.
Chen Mingyong, CEO of Oppo, also said in a New Year message that it was eyeing a bigger presence in the high-end smartphone segment in 2021, after recording an impressive growth last year.
Chen said Oppo saw a satisfying growth in 2020 despite headwinds such as the challenges from the pandemic.
In other parts of Asia, Oppo maintained its leading position in the smartphone market. In India, as the company expanded local sales, its brand preference among local consumers rose by 33 percent.
In Western Europe and Japan, Oppo's shipments of smartphones more than doubled. All these expansions have helped Oppo grow the number of users of its operating system ColorOS close to 400 million on a global scale, Chen said.