Smartphone firms see clear shift on pent-up demand
By MA SI | China Daily | Updated: 2021-02-24 09:57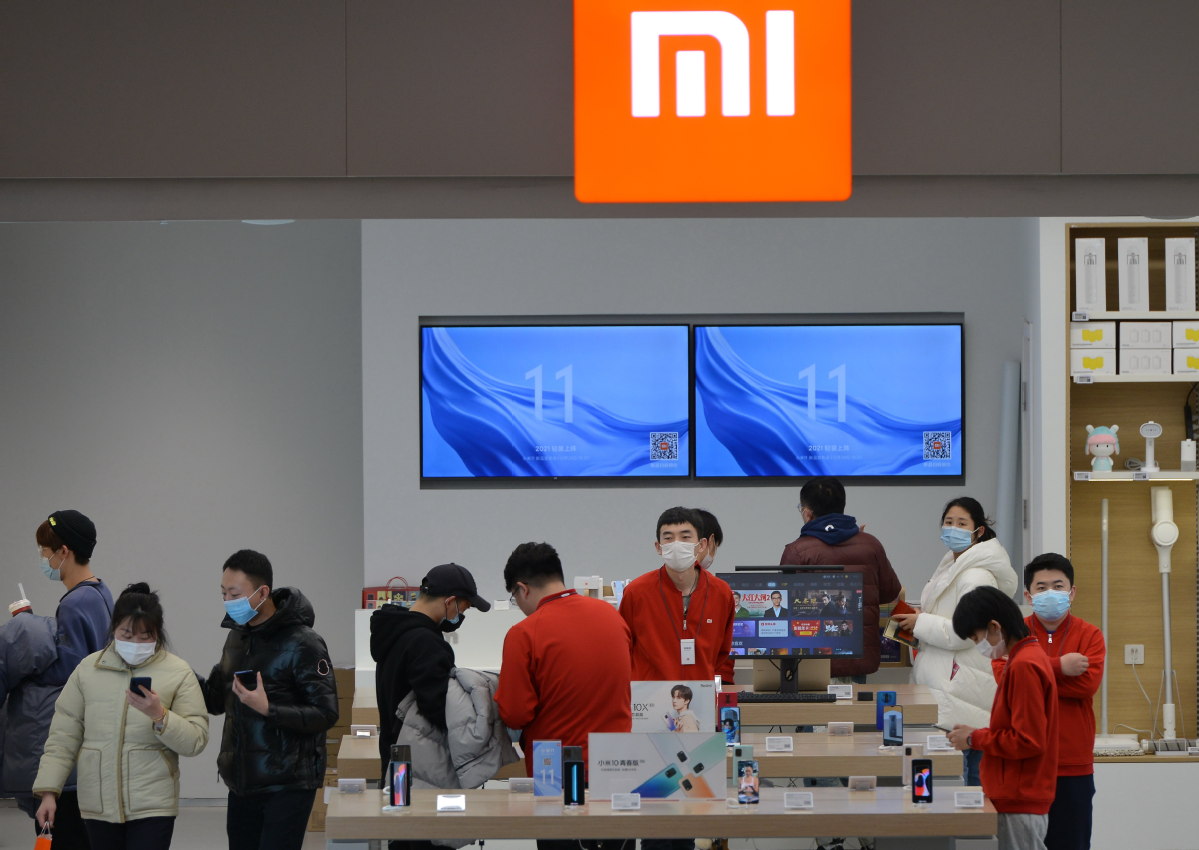 Oppo is not alone. Smartphone vendors including Realme, Vivo and Xiaomi are intensifying efforts to grab a bigger share in the global smartphone market amid Huawei's overseas challenges.
Li Bingzhong, CEO of Realme, a fast-growing Chinese smartphone brand, said, "We will open more than 100 offline stores in India and Southeast Asia this year as part of our broader plan to open more than 1,000 stores globally."
Launched in 2018, Realme chiefly relies on its popularity in e-commerce sales channels and its resonance with young consumers.
Li said Realme had entered just 35 markets at the start of 2020, but the figure jumped to 61 by year-end as the company fully leveraged its advantages in e-commerce and other marketing resources.
The recovery of the global smartphone market from the COVID-19 impact is also expected to fuel competition. In the fourth quarter, the world smartphone sector grew 4.3 percent year-on-year in shipments, data from IDC show.
Nabila Popal, research director with IDC's worldwide mobile device trackers, said: "There are a lot of elements at play that are fueling the smartphone market recovery-pent-up demand, continued supply push on 5G, aggressive promotions and the popularity of low to mid-priced phones.
"Vendors also seem to be better prepared for the second lockdown, ensuring they have the right channel set up ready to fulfill orders and reach the end consumer. Lockdowns also have people spending less on areas like leisure, travel and dining out-and smartphones are benefiting from this. In addition to all these factors, the fast recovery and resilience of the smartphone supply chain also has to be given some credit."
IDC added that the recovery of both the smartphone market and its supply chain has been truly impressive and the year-end growth is testament to how far the industry has come and highlights the importance of smartphones in everyday life.
Market research company Gartner Inc forecast that worldwide sales of smartphones will total 1.5 billion units in 2021, an 11.4 percent growth year-over-year.
Anshul Gupta, senior research director at Gartner, said: "In 2020, consumers reduced spending on smartphones but availability of new products will see users drive significant uptick in demand in 2021. The combination of delayed smartphone replacements and the availability of lower end 5G smartphones are poised to increase smartphone sales in 2021."
Gupta added that Gartner analysts expect smartphone sales in 2021 to be close to 2019 levels.
Fu Liang, an independent analyst who has been following the telecom sector for more than a decade, said that this year the global smartphone market will have more vitality.
"It will be a year of high importance to determine vendors' position in the 5G era. As Huawei recedes, consumers and channels are exposed to more choices, while newer or smaller brands have more chances to stand out. The market will be ready to embrace a long period of shake-up in the coming year," Fu said.