Equitable income distribution in focus
By ZHOU LANXU | China Daily | Updated: 2021-03-01 09:51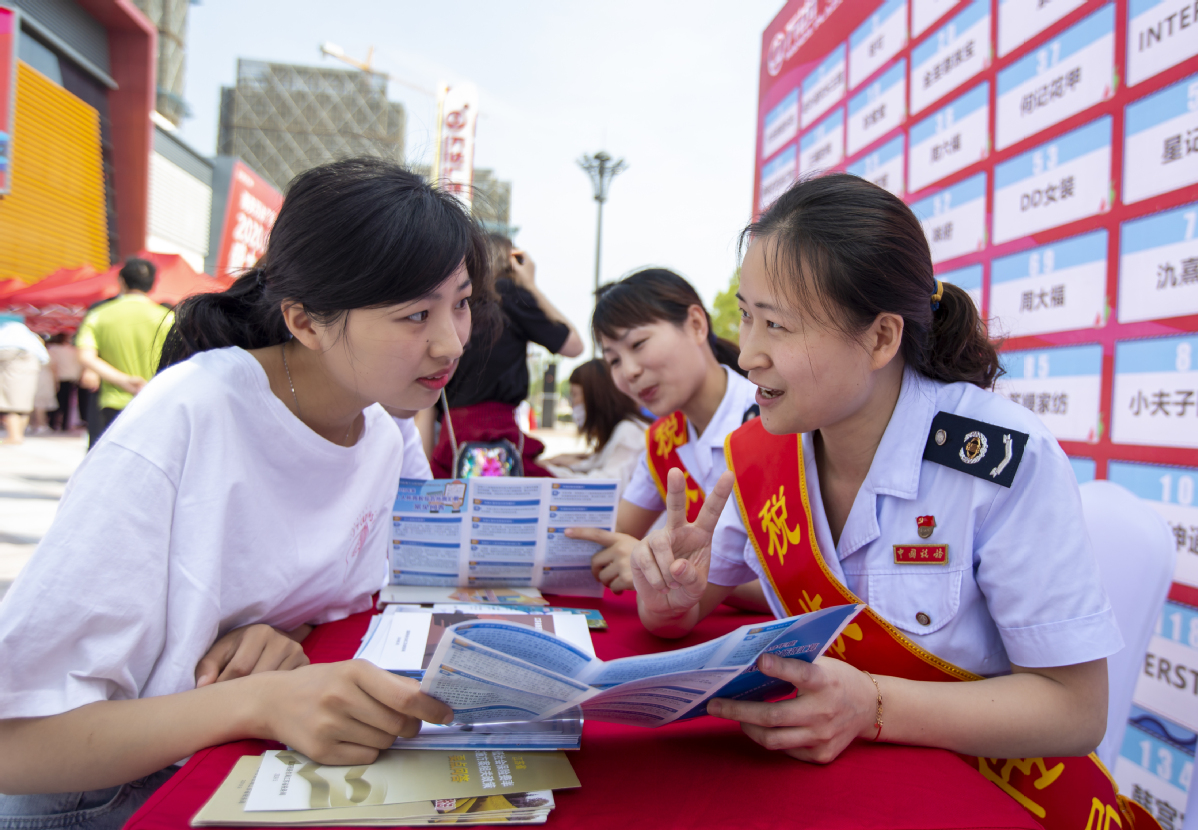 The upcoming annual session of the national legislature may unveil key measures to level income distribution in China, in a bid to boost consumption and enhance people's living standards, experts said.
Improving the tax system, reforming household registration, enhancing human capital, as well as strengthening social protection and public services can be the most advisable policy options in this regard, they said.
"Narrowing the income gap is not only an important political objective but key to boosting domestic consumption, as lower-income households tend to spend more when income grows than their higher-income counterparts," said Kang Yong, chief economist at KPMG China.
It is therefore important to improve the income distribution system, including individual income tax, and to strengthen social protection and public services, Kang said.
"As for this year's policy moves to improve the individual income tax system, it is more advisable to seek better implementation of the reform measures that took effect in 2019 than to roll out new reforms," Kang said.
His comments came amid the top leadership's growing attention on boosting people's income as the wealth gap remains while COVID-19 took a toll on household income growth and weighed on the recovery in consumption.
Despite a 2.3 percent economic growth in 2020, China's retail sales shrank by 3.9 percent year-on-year last year as per capita disposable income increased 2.1 percent in real terms, down from 5.8 percent in 2019, according to the National Bureau of Statistics.
China has a large middle-income population of more than 400 million, but many residents in rural areas and central and western regions have lagged in income level, as 610 million residents had only about 1,000 yuan ($155) in disposable income per month on average as of 2019, the bureau said.
The country has taken the task of significantly expanding its middle-income population and reducing disparities in living standards by 2035 as part of its long-range objectives, according to the Fifth Plenary Session of the 19th Central Committee of the Communist Party of China.
As part of efforts to expand domestic consumption, the Central Economic Work Conference, held in December to chart the course for the economy in 2021, decided that China will optimize income distribution structure and expand the middle-income group.
Bai Jingming, former vice-president of the Chinese Academy of Fiscal Sciences, a think tank affiliated with the Ministry of Finance, said he expects the government to step up income redistribution efforts in three main areas: tax, education and public services.
The country is expected to further deepen the reforms on individual income tax to boost income growth, especially for middle-income residents, Bai said, while increasing government spending in compulsory education will be the most conducive to raising the human capital and hence income of low-income households.
He also said the efforts to equalize the public services received by rural migrant workers and registered citizens should gather pace to elevate the migrant workers' disposable income.
Officials have said that the country will study to formulate an implementation plan of expanding the middle-income population this year and will work to help about 200 million skilled workers become middle-income residents.
Finance Minister Liu Kun said in an article that the country will continue to perfect its individual income tax system in the 14th Five-Year Plan period (2021-25), with special tax deductions set to be further improved. In 2019, China carried out a round of individual income tax reform that raised the tax exemption threshold and added six categories of special tax deductions.
Boosting people's income is critical to vitalizing consumption, which is in turn a key aspect of China's dual-circulation development pattern that takes the domestic circulation as the mainstay while domestic and foreign markets support each other, said Zhang Ming, a senior researcher with the Chinese Academy of Social Sciences.
In a note, Zhang opined that speeding up reform of household registration, public services provision, and land transfer will elevate the income of rural residents, and recommended strengthening the role of property tax in distributing more income to low-and middle-income residents.