What overseas media say about two sessions
chinadaily.com.cn | Updated: 2021-03-05 16:28
China's top legislature and top political advisory body started annual sessions, coming out with China's vision to tackle the challenges in the form of the 14th Five-Year Plan (2021-25).
The Government Work Report was delivered by Premier Li Keqiang at the opening of the fourth session of the 13th National People's Congress in Beijing on Friday.
As an opportunity for the world to watch China, let's take a look at what overseas media said.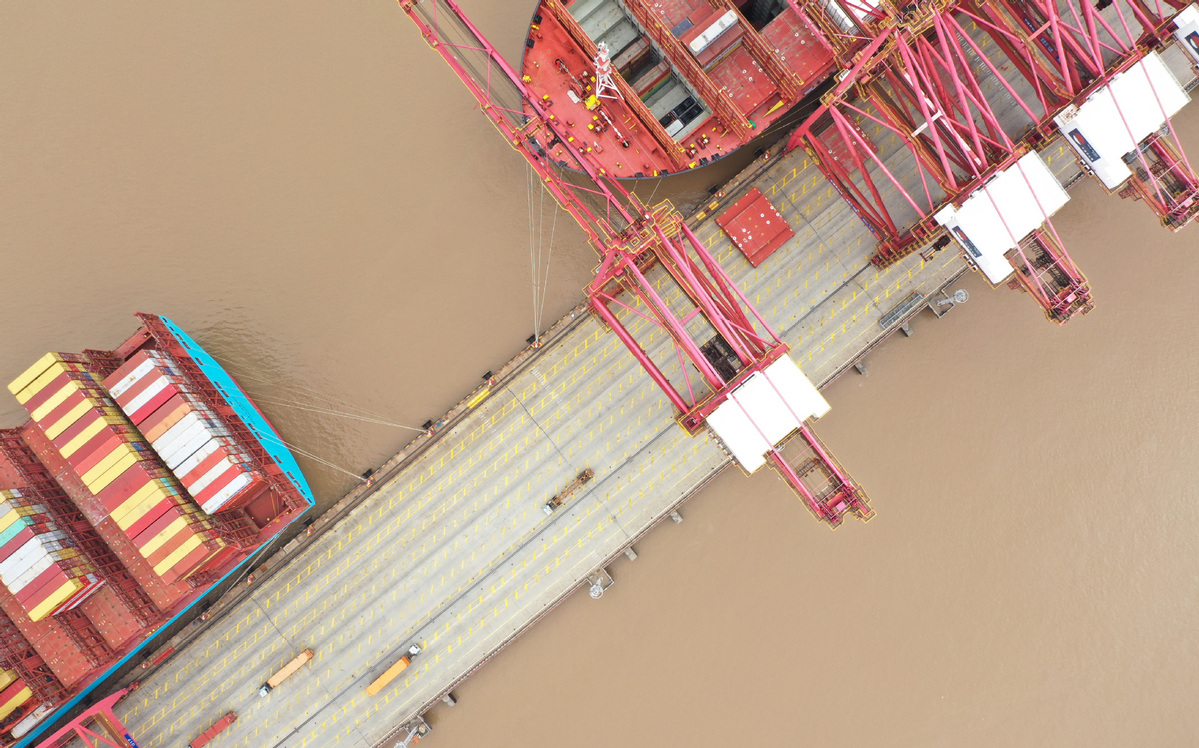 Economic growth target - The New York Times
One year after China was battered by the coronavirus, the government promised on Friday a robust return to economic growth of "over 6 percent," a signal that China is ready to do what it takes to keep the world's second-largest economy running strongly.
China's target for this year may be easy to achieve. It is well below what many Western economists expect the Chinese economy to realize. They have been forecasting an expansion of about 8 percent, as exports of manufactured goods continue to boom while the service sector rebounds from a very weak performance last year.
Self-reliant in technology – AP
China set a healthy economic growth target Friday and vowed to make this nation self-reliant in technology.
The Party is shifting back to its longer-term goal of becoming a global competitor in telecoms, electric cars and other profitable technology.
The Party sees "technological self-reliance as a strategic support for national development," Li said.
Military budget – AFP
Beijing plans to spend 1.35 trillion yuan ($209.50 billion) on defense, which is still less than a third of Washington's military budget.
The growth rate, up from 2020's 6.6 percent, was revealed by the ministry at the opening of the government's annual legislative meetings.
Energy intensity - Reuters
China will cut energy intensity, a ratio that measures how much is used to drive economic growth, by around 3 percent in 2021 in a push to meet climate goals.
China is aiming to bring carbon emissions to a peak before 2030 and become "carbon-neutral" by 2060.
Premier Li Keqiang said in his government work report, that an "action plan" would be drawn up this year to meet the 2030 target, and he also promised to improve the country's energy mix and ease the country's dependence on fossil fuels.
Over the 2021-2025 period, China will also aim to cut energy intensity by 13.5 percent and carbon intensity - a ratio measuring how much carbon is emitted in growing the economy - by 18 percent.
Taiwan and Hong Kong – CNBC
Li said the country would "resolutely deter" any separatist activity that seeks the "independence of Taiwan" while remaining committed to peaceful reunification with the region.
He also said the central government will "improve the relevant systems and mechanisms" of Hong Kong and Macao.