Overseas media: Views on Premier Li's news conference
chinadaily.com.cn | Updated: 2021-03-12 16:09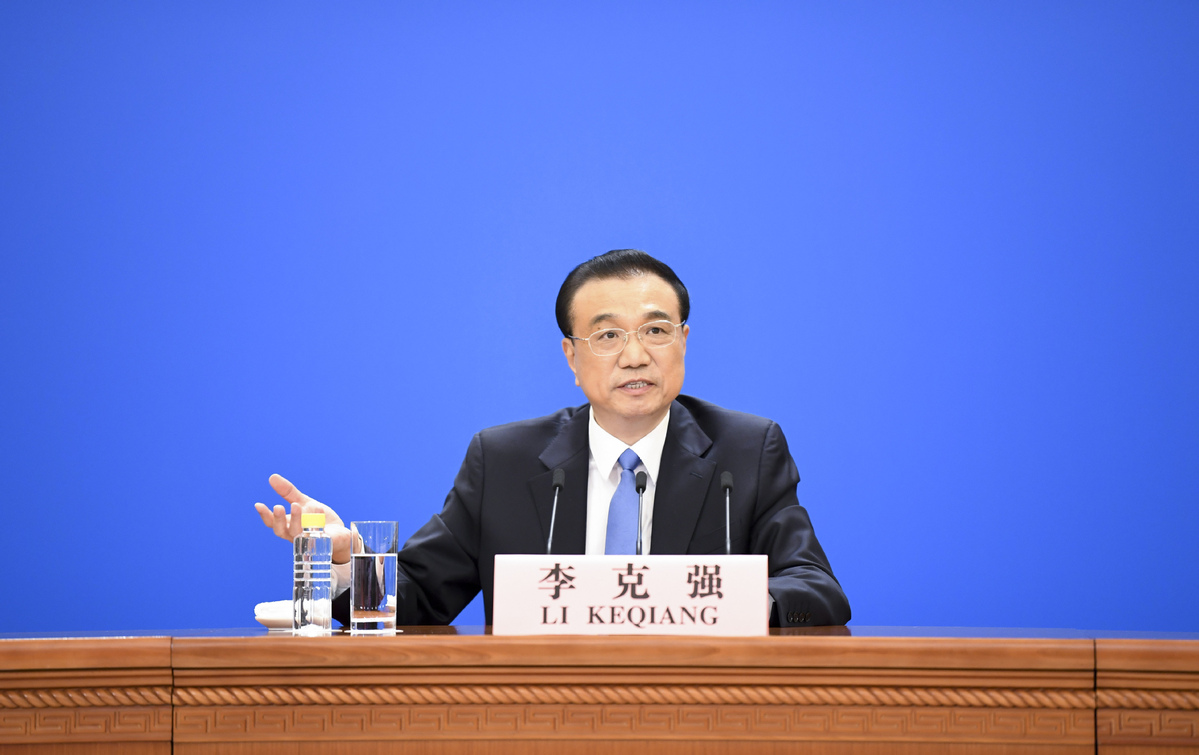 Premier Li Keqiang took questions from Chinese and foreign reporters via video link at a news conference Thursday after the closing of the fourth session of the 13th National People's Congress. Let's take a look at what overseas media covered.
On employment
While officials didn't set a GDP growth target last year, they did set a goal of at least 9 million new urban jobs because "employment is the foundation of people's wellbeing and development, it is also a source of wealth", Li said.
"With employment, there will be a source of income, it will boost consumption and drive economic growth," he said.
The government has set a target of 11 million new urban jobs for 2021 and will prioritize employment creation, Li said, adding that there will be 14 million people entering the urban job market this year, including more than 9 million college graduates.
- Bloomberg
On novel coronavirus source tracing
China, too, wants to know where the COVID-19 virus came from, Li said.
He said knowing the origins of the coronavirus would help to effectively contain it.
Li, however, noted that tracing the virus' origin is a complex process, and needed continuous research and close cooperation among countries.
"China has acted in an open, transparent and cooperative manner," he said.
- Malaysia's news website The Star Online
On macro economy
Li defended the government's target for more than 6 percent GDP growth this year, saying it is "not low" and policies would not be dramatically loosened to chase higher growth.
The target was well below analysts' expectations, as their consensus forecast was for growth of more than 8 percent this year.
Li said the focus this year is on consolidating China's economic recovery, and setting hugely different growth targets from year to year would only "disturb" market expectations.
- Reuters
On science-tech innovation
Li said China will continue to scale up inputs in driving scientific and technological innovations for the next five years, and more efforts will be made to encourage the private sector's participation in research and development.
- Press Trust of India
On China-US relations
China and the United States have common interests and many areas for cooperation and should strive for a healthy development in relations, Li said.
Li said Beijing hoped ties could develop in a healthy way based on respecting each other's core interests, win-win cooperation and non-interference in internal affairs.
US President Joe Biden's administration has committed to reviewing elements of US policy toward China.
US Secretary of State Antony Blinken will meet with top Chinese officials on March 18 in Alaska, the first high-level in-person contact between the two countries under the Biden administration.
- Reuters
"We hope to see dialogue between the two countries in multiple areas, and at various levels. Even if we cannot work everything out anytime soon, such exchange of views will help boost trust and dispel misgivings," Li said.
"China and the US have common interests. There are many areas where the two countries can cooperate with each other... The two countries need to put more energy and focus on their common ground and expand converging interests," he said.
- The Straits Times