Africa loses 3.1 million aviation jobs
By Otiato Opali in Nairobi, Kenya | chinadaily.com.cn | Updated: 2021-03-12 17:33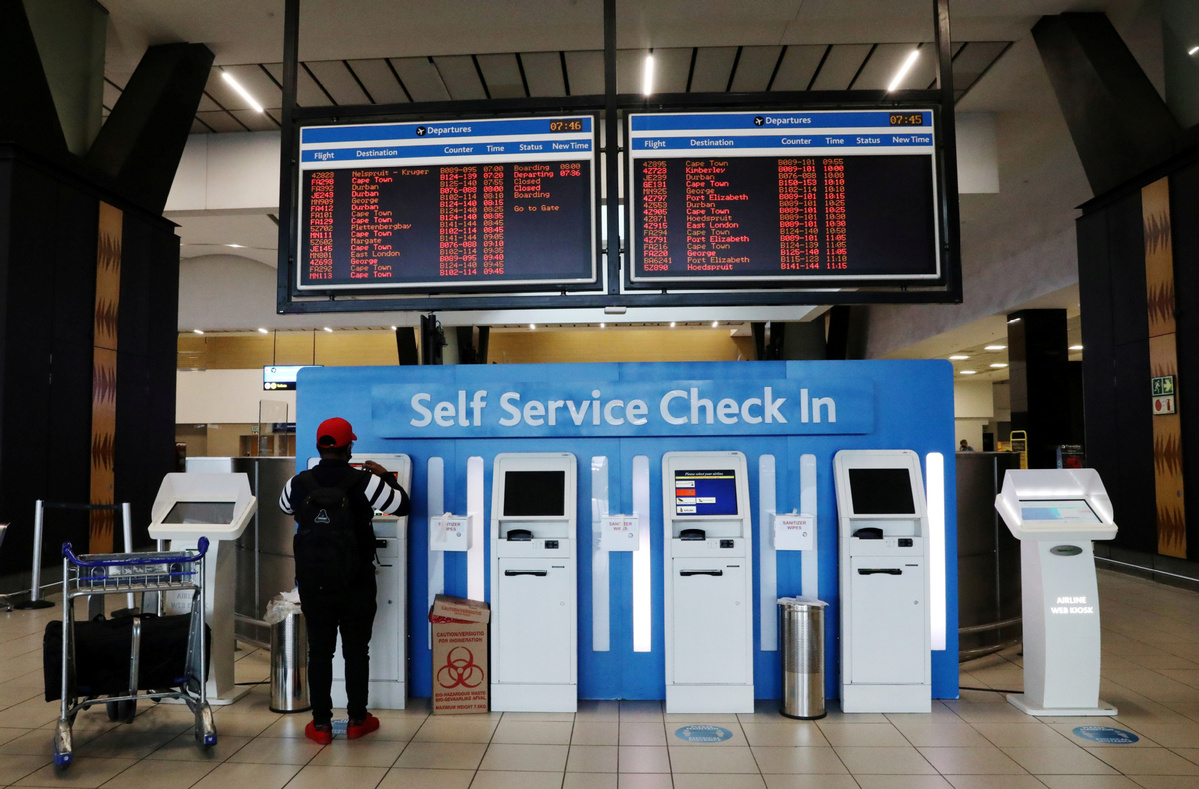 A new report by the African Airlines Association and the United Nations Economic Commission for Africa has noted many African airlines risk closing down due to liquidity crises. This was caused by the COVID-19 pandemic which worsened their indebtedness to banks, aircraft lessors and manufacturers, and which has left them running on survival mode.
According to the report, named 'Policy research paper, COVID-19 and African airlines overcoming a liquidity crisis' released on March 9, the airlines are forecast to lose more than $5.5 billion in revenue and drop their overall contribution to GDP by more than $25.5 billion.
In total, at least 3.1 million jobs in the aviation sector have been lost between 2020 and 2021 on the continent. The report also revealed the worst-hit countries are South Africa, Nigeria and Kenya.
"Airlines have grounded their aircraft, leading to a liquidity crisis with implications for debt repayment, leases and remuneration of staff. This has also impacted refunds to passengers for cancelled flights and maintenance of aircraft among other financial requirements," the report read.
It also notes with travel restrictions placed around the world since last year which have not been fully relaxed to date, many airlines have been left in deep financial holes and cannot come out on their own.
The African Airlines Association says air transport in the continent supports 7 million jobs, with a $64 billion contribution to Africa's economy. Prior to the COVID-19 crisis, Africa had about 76.6 million annual air travelers, with numbers projected to hit 303 million by 2035. However, by April last year, flight departures in Africa were estimated to be about 95 percent lower, compared to a global decline of 78 percent.
"The fast-eroding liquidity of airlines threatens their very existence. It puts them at risk of insolvency, underscoring the need for urgent financial support to overcome the crisis, in particular direct cash injections. Such support is necessary to ensure airlines are able to restart operations as countries gradually reopen their economies and borders," the African Airlines Association stated in the report.
Abderahmane Berthe, secretary general of the African Airlines Association, said in collaboration with industry stakeholders and air transport organizations, the association continues to advocate for direct government support for airlines and for them to create a platform to coordinate their efforts towards the survival of the industry, in particular by linking airlines and financial institutions and facilitating access to available funds.
"Financial support to the industry is critical for survival. Some of the measures that we are appealing to governments to implement include providing grants, loans and loan guarantees, issuing equity and also deferring or waiving payments of debts, rents, charges and taxes by airlines," Berthe said.
The report goes further, recommending strategies and plans for the survival, recovery and sustainability of the industry on the continent. Emphasis was also placed on creating more business opportunities for the airlines as economies open up.