With passion, joy & spring in her step
By CHEN NAN | CHINA DAILY | Updated: 2021-03-20 09:04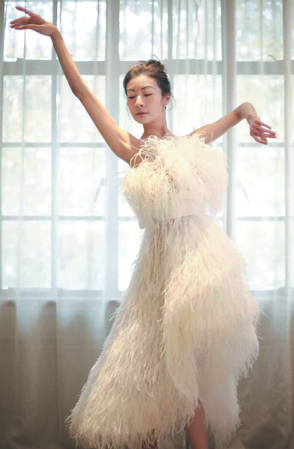 CHINA DAILY
Tan Yuanyuan, San Francisco Ballet's first Chinese principal dancer, impressed audiences with her performance in the CCTV Spring Festival gala, the show broadcast on Chinese New Year Eve on Feb 11, ushering in the Year of the Ox.
Teaming up with the celebrated pianist Li Yundi and the contemporary dancer Zhang Aoyue, Shanghai-born Tan danced to Wo Ai Ni Zhongguo (I Love You, China), one of the most popular songs among Chinese audiences, sending a message of hope and love in the special time of the COVID-19 pandemic.
"There was no music when we first met, just a theme for the performance," Tan said, adding that it was her first collaboration with the pianist Li and dancer Zhang.
"It took days in the studio for both of us to adjust to each other's tempo and movement."
The essential section and the highlight in the full-length ballet is the pas de deux. The three artists worked together to come up with some basic postures and steps, because ballet and contemporary dance require different styles and skills. They worked on building mutual trust and harmony, two elements that are usually the fruit of years of practice.