Chinese-led piece on crop pest cover story of top journal
By Zhao Yimeng | chinadaily.com.cn | Updated: 2021-03-26 15:24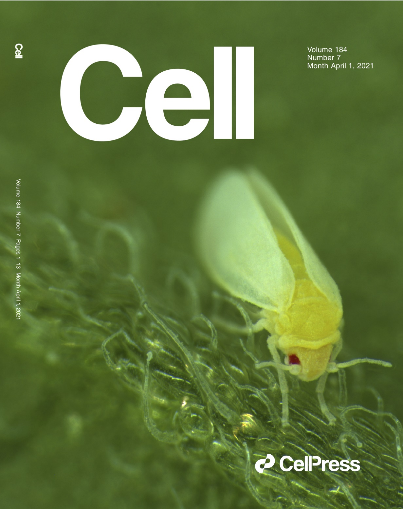 The prestigious scientific journal Cell on Thursday published a cover article online written by Chinese scientists about the agricultural pest whitefly, or Bemisia tabaci.
Zhang Youjun, director-general of the Institute of Vegetables of Flowers at Chinese Academy of Agricultural Sciences, and his team have discovered that the tiny pests are prone to transfer genes from host plants and thus lead to a broad host plant adaptation in insects.
The whitefly steals the "spear" of the host plant, and uses it to break the "shield" of the plant, which enables it to harm more than 600 plant varieties including cotton and vegetables, said Zhang, who has researched the subject for 20 years.
The whiteflies are one of the most dangerous pests in agricultural crops and ornamental plants, especially harmful to plants in greenhouses, according to the Food and Agriculture Organization.
These findings reveal an evolutionary scenario whereby herbivores harness the genetic toolkit of their host plants to develop resistance to plant defenses and how this can be used for crop protection. Interfering with transferred genes can be a highly effective way to combat pests, the article said.