China releases side images of Mars from Tianwen 1 probe
By Zhao Lei | chinadaily.com.cn | Updated: 2021-03-26 18:11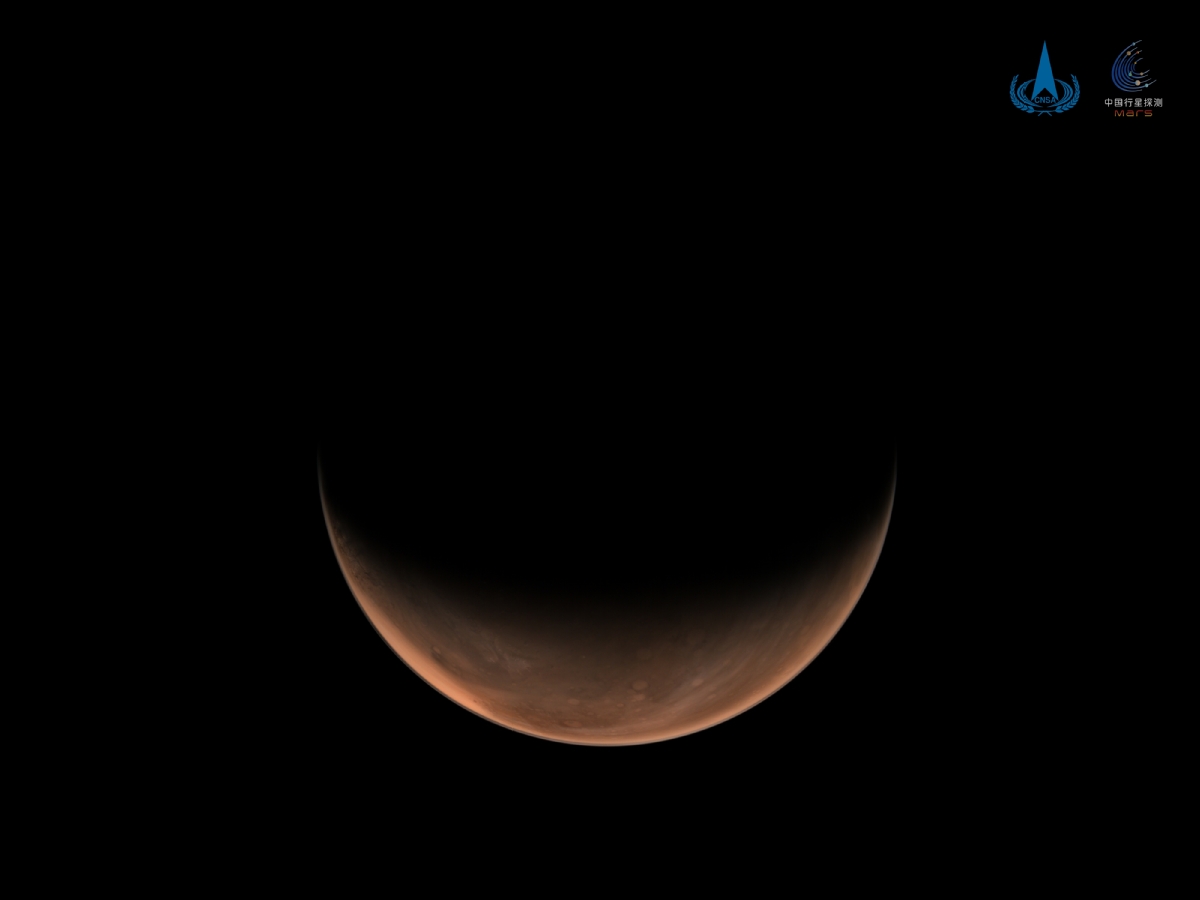 The China National Space Administration published on Friday afternoon two pictures of Mars taken by the Tianwen 1 robotic probe.
The pictures were shot by the mid-resolution camera of the spacecraft when it was flying about 11,000 kilometers above the Martian surface, the administration said in a brief statement, adding the probe has been in a parking orbit for one month.
Several mission payloads on the probe have been activated to carry out scientific tasks, as well as observe and analyze the landforms and weather conditions at the optimal landing site, according to the statement.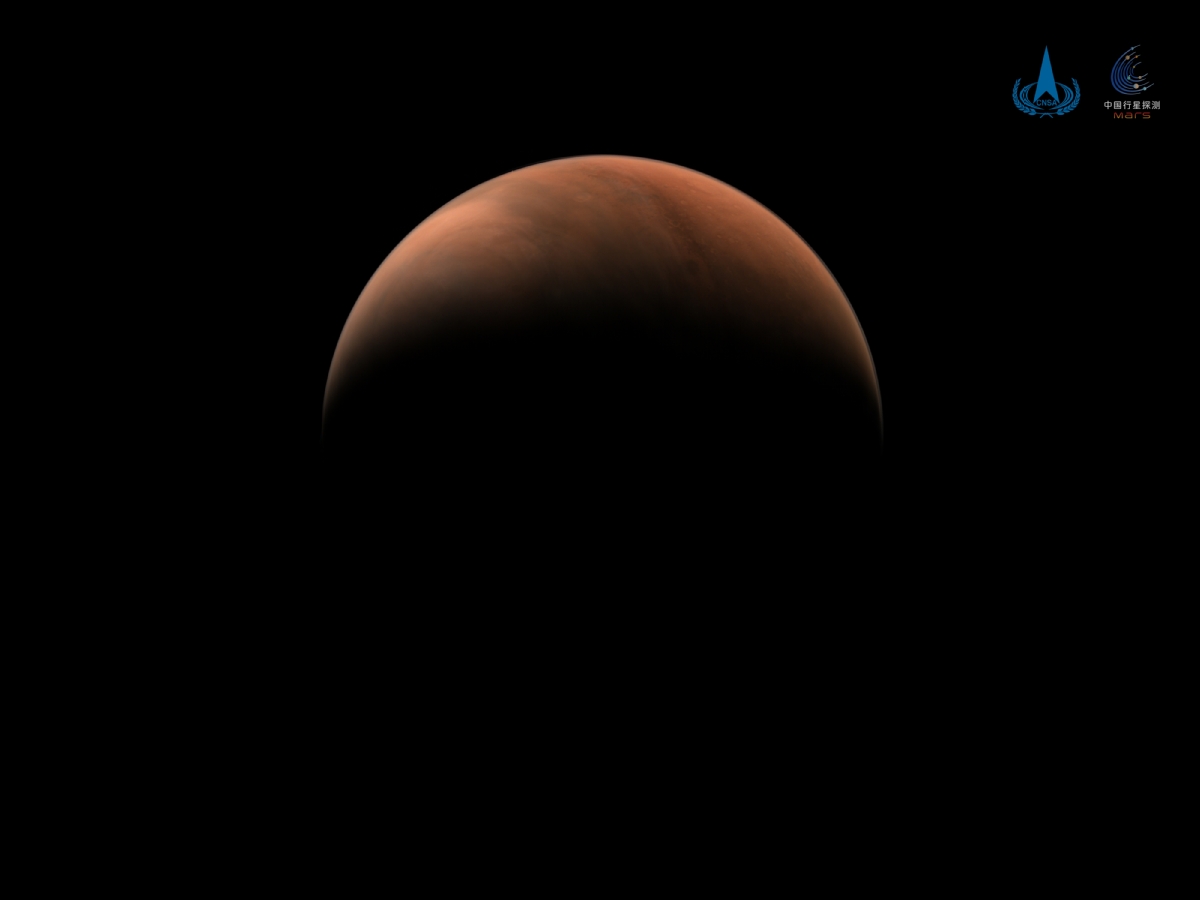 Tianwen 1, the country's first independent Mars mission, was launched by a Long March 5 heavy-lift carrier rocket on July 23 from Wenchang Space Launch Center in Hainan province, kicking off the nation's planetary exploration program.
The 5-metric-ton probe, which consists of two major parts-an orbiter and a landing capsule-has flown for 246 days. It entered a preset parking orbit above Mars on Feb 24 and will maintain that orbit for about three months before releasing its landing capsule.
The mission's ultimate goal is to land a rover in May or June on the southern part of Mars' Utopia Planitia-a large plain within Utopia, the largest recognized impact basin in the solar system-to conduct scientific surveys.