Conductor Huang Yi leads Xi'an Symphony Orchestra to build more cooperation
By Chen Nan | chinadaily.com.cn | Updated: 2021-03-29 11:37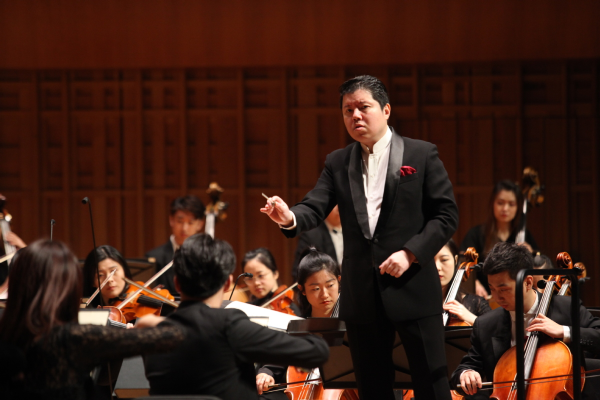 On March 21, conductor Huang Yi performed with Xi'an Symphony Orchestra in Xi'an, Shaanxi province, as part of the ongoing charity event launched by the League of China Orchestras, which aims at promoting the collaborations among veteran Chinese conductors and symphony orchestras across China.
During the concert, Huang led the Xi'an Symphony Orchestra to perform Beethoven's Symphony No 1 and No 5.
"The country's classical music scene is vibrant and the event allows conductors and symphony orchestras to communicate and progress together," said Huang, who is the resident conductor of China Philharmonic Orchestra. "It's also a good way to support local music talents and popularize classical music among local audiences."
Huang is also the artistic director of Kunming Nie Er Symphony Orchestra, which was founded in 2010 and is based in Kunming, Yunnan province.
Launched by the League of China Orchestras, an organization under China Musicians Association, the charity event started in October 2020 and the first concert was given by conductor Zhang Guoyong and Lanzhou Symphony Orchestra. So far, the event has been held at four Chinese cities, including Hohhot, Inner Mongolia autonomous region, and Guiyang, Guizhou province.