Breakthrough improves underground gas extraction
By Deng Rui in Chongqing | chinadaily.com.cn | Updated: 2021-04-09 16:54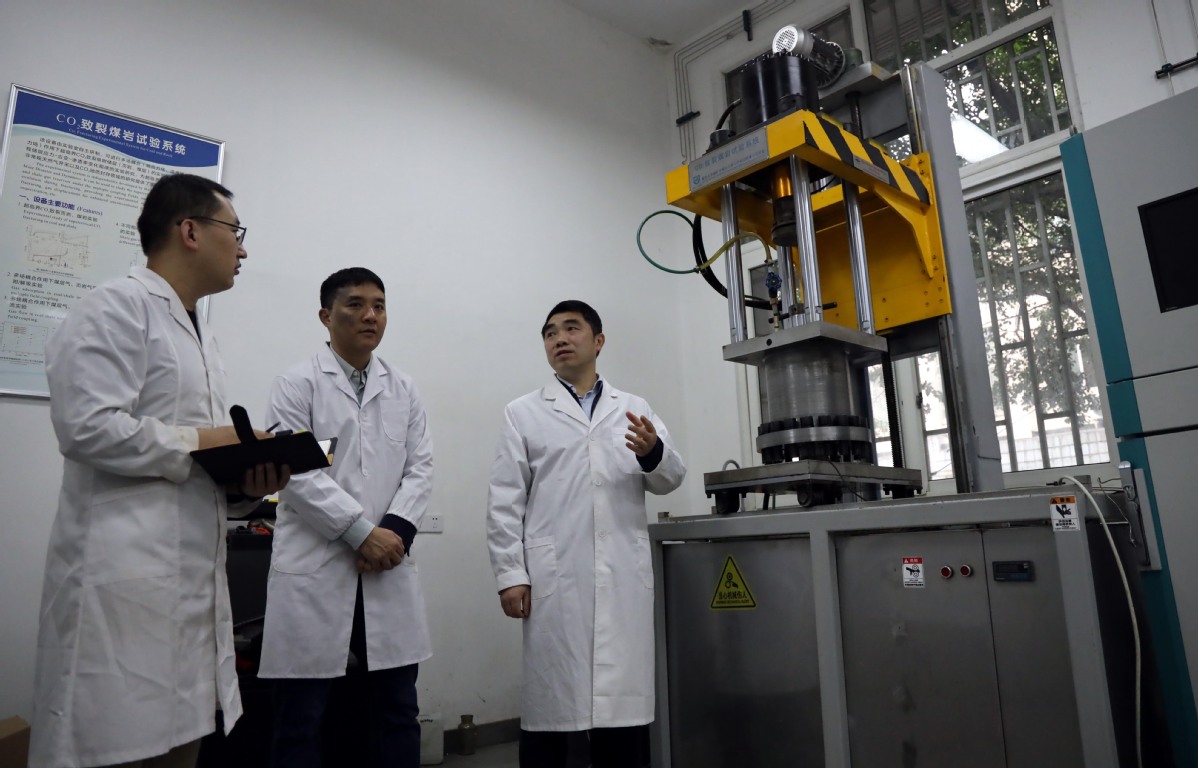 The State Key Laboratory of Coal Mine Disaster Dynamics and Control of Chongqing University announced a scientific research breakthrough on Tuesday — the development of the world's first experimental apparatus for reservoir stimulation by carbon dioxide fracturing and the displacement of methane by carbon dioxide injection.
The technique represents a major technological breakthrough in shale gas harvesting after more than 10 years of research.
"Traditional hydraulic fracking is applied in shale gas exploitation currently. However, it consumes a huge amount of water, and the recovery rate is low," said Lu Yiyu, director of the laboratory.
The new technique not only improves shale gas recovery and conserves water but also captures CO2, which is beneficial for carbon neutrality in the long run.
In 2009, the laboratory and domestic research institutes put forward the initial concept. The idea was to used CO2 as the fracking medium, while collecting CO2 to be reused as a replacement for water in the gas harvesting. The technology not only improves the stimulation effect of a reservoir, but also reduces CO2 emissions.
Supported by several national funds, Li Xiaohong, an academician at the Chinese Academy of Engineering and chief scientist of the laboratory, led the research team in 10 years of research to develop a compound technology of "supercritical" CO2 replacement and storage, which has opened up more efficient exploitation of unconventional natural gas resources and CO2 sequestration.
In June 2017, The team successfully carried out the world's first field test in a national-level shale gas demonstration project in Yan'an, Shaanxi province. The daily average harvest of each well increased 2.5 times, and effective CO2 sequestration improved.
During the recent two sessions in Beijing, the importance of carbon neutrality was emphasized. To head in a greener, low-carbon direction, the country aims to have its carbon dioxide emissions peak before 2030 and achieve carbon neutrality before 2060.
The technological breakthrough in the municipality is expected to serve as one of the important technologies in support of carbon neutrality.