Trying to feel at home
By Wang Ru | China Daily | Updated: 2021-04-13 08:21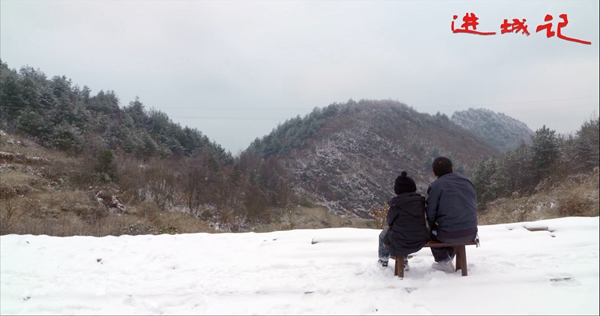 TV documentary highlights issues people face when relocating to new communities despite the greater convenience on offer, Wang Ru reports.
Yang Duoyan faced a dilemma. He had changed residence but more than that he had changed lifestyle. He no longer lived in the mountains but had moved to a new community in the city, where he had easy access to medical care and his son enjoyed better education. In any way, his life should have been much better than the old days. But despite the greater convenience, he missed the past.
He divorced not long after his son was born, and had to support a three-person household with his father and young son by himself. He needed money to cure his father's illness but couldn't find a proper job in the city due to his own sight problems following an eye disease. What's worse, he received complaints of his son's behavior at school.
The story is told in the documentary film Happy Community, which was released on April 2. It is a sequel to Beyond the Mountains. The latter records the lives of people from Daqi village, Wuchuan Gelao and Miao autonomous county, Guizhou province, moving from deep in the mountain at the request of the government to a new community.
As part of China's poverty alleviation efforts, Guizhou relocated 1.92 million people from inhospitable places to resettlement areas during the 13th Five-Year Plan (2016-20), according to the Poverty Alleviation and Development Office of Guizhou province.