HKSAR to focus on political security on education day
By KATHY ZHANG and LI BINGCUN in Hong Kong | CHINA DAILY | Updated: 2021-04-14 06:56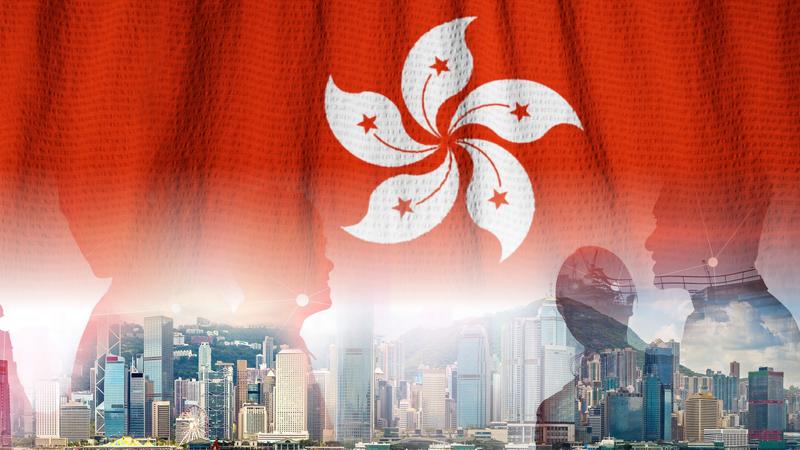 Hong Kong will place further emphasis on political security, which the city's leaders said is a prerequisite in safeguarding national security, as the city marks China's sixth National Security Education Day on April 15.
Speaking to reporters on Tuesday morning, Chief Executive Carrie Lam Cheng Yuet-ngor said that national security can be well-protected only when political security is assured.
Political security will be a key focus of this year's thematic symposium held by the Committee for Safeguarding National Security, which is led by Lam, to mark the first National Security Education Day since the National Security Law for Hong Kong took effect in the city.
A number of online and offline activities will be held, including some in schools, to enhance public awareness of national security.
A draft amendment on electoral changes, a major move to ensure Hong Kong is administered by patriots, was approved by the Executive Council on Tuesday. It will be submitted to the city's legislature for its first reading on Wednesday.
Hong Kong will hold three major elections under the revamped system over the next year.
The election of a 1,500-member Election Committee to choose the city's next chief executive is scheduled for Sept 19.
The Legislative Council election, which was postponed due to the pandemic, is scheduled for Dec 19, and the chief executive election is due to take place on March 27, 2022.
According to the draft bill, legislators will be directly elected to represent 10 geographical constituencies, with each one returning two members. Another 40 lawmakers will be returned by the expanded Election Committee, while the remaining 30 legislators will be elected by the functional constituencies.
The government proposed to have five geographical constituencies in the New Territories, three in Kowloon and two on Hong Kong Island.
It also proposed to empower the chief executive to appoint a chairperson and two to four members of a to-be-established vetting committee, which will be responsible for vetting candidates running for chief executive and legislative seats as well as Election Committee members, Lam said at a news briefing on the bill on Tuesday afternoon.
In terms of the regulation of elections, the bill recommended criminal penalties for inciting people not to vote or to cast blank or invalid votes, with a maximum penalty of three years. It also proposed introducing the offense of obstructing people from voting, Lam said.
David Wong Yau-kar, a Hong Kong deputy to the National People's Congress, China's top legislature, said the special administrative region's electoral reform is a crucial move to ensure the political security of Hong Kong.
Wong said the revamp of the electoral system can keep anti-China forces out of the Legislative Council and the government, in a bid to safeguard national security.
He said that the actions of some opposition activists during the city's social unrest in 2019 showed that the absence of political security greatly threatens national security.
Some former lawmakers, including Dennis Kwok Wing-hang, had visited foreign countries to persuade them to sanction China and the city. They also refused to draw a line between themselves and the violent protesters.
"The prolonged political crisis demonstrates the necessity of improving the city's political system and the importance of ensuring 'patriots administering Hong Kong'," Wong said.
Chen Shuman contributed to this story.