Manufacturing clusters key to economic growth
By MA SI | China Daily | Updated: 2021-04-16 09:30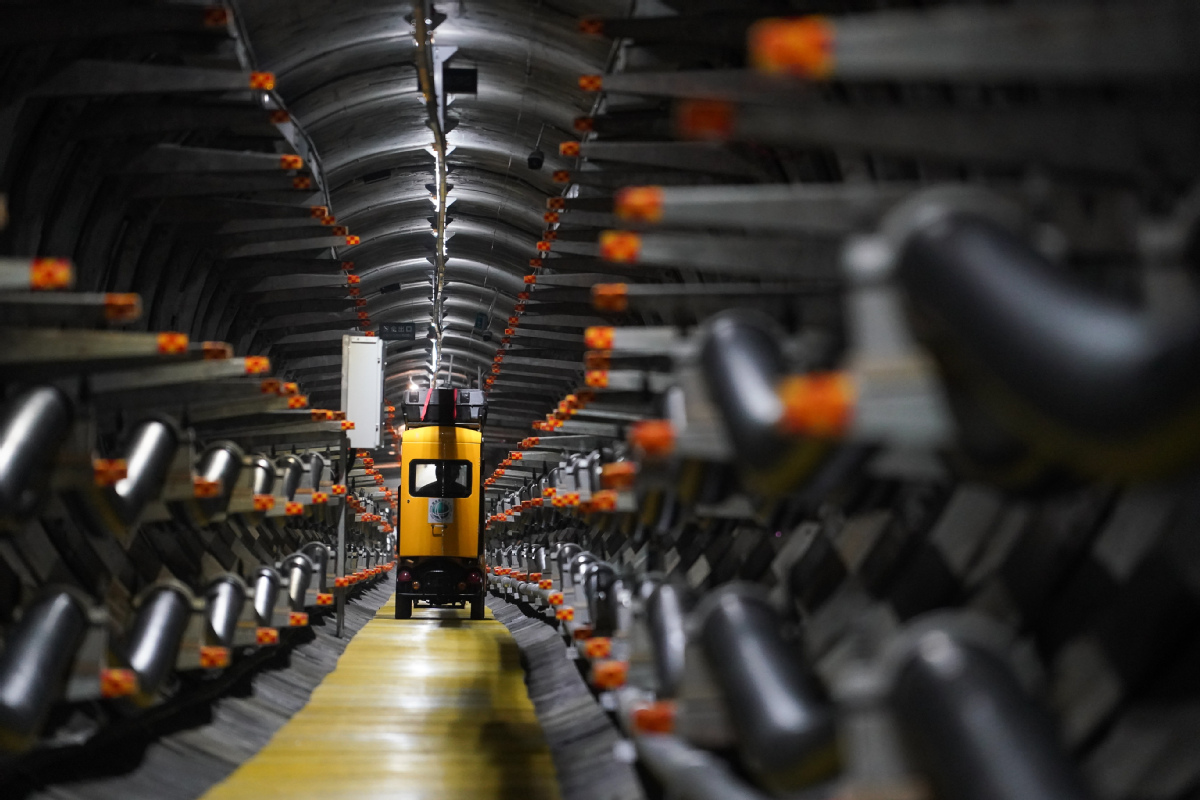 Beijing ranks third in its innovation capacity in China. Neighboring Tianjin and Hebei province are further behind, which helped keep the Beijing-Tianjin-Hebei region off the list, He said.
For key advanced manufacturing clusters, more support measures are in the pipeline. The planning department at the Ministry of Industry and Information Technology said that it will further improve top-level design, carry out special action plans for the development of advanced manufacturing clusters, accelerate the strengthening of the industrial chains, optimize the layout of manufacturing innovation centers and cultivate a group of global competitively large enterprises and specialized small and medium-sized enterprises.
Relying on market-oriented mechanisms, efforts will be made to give these clusters room to innovate governance models, play the role of government investment funds, plan a number of major projects and advance the upgrade of industrial bases and the modernization of the industrial chain, the planning department added.
Local governments are also pouncing at the opportunity to speed up development and anchor goals of cultivating industrial clusters with annual revenues exceeding more than 100 billion yuan and even 1 trillion yuan during the 14th Five-Year Plan period.
Nanjing, capital of Jiangsu province, for instance, said it aims to grow the output value of its new smart power grid equipment cluster to exceed 400 billion yuan by 2025.
Zhuzhou, a city known for its railway equipment manufacturing in Hunan province, proposed to build a world-class advanced rail transit equipment industrial cluster, with an annual output of more than 200 billion yuan by 2025.
The Guangzhou-Shenzhen-Foshan-Dongguan intelligent equipment industrial cluster in Guangdong province said it aims to build a world-class intelligent equipment industrial cluster with an output value of more than 1 trillion yuan by 2025, and form an intelligent equipment industrial system with active innovation, optimized structure and leading scale.
Meanwhile, talent, capital and other resources are also flooding to these clusters. During the 14th Five-Year Plan period, Shanghai's integrated circuit cluster will invest another 300 billion yuan, and introduce targeted policies to facilitate talents to settle down in Shanghai, offer individual tax reductions, cultivate small and medium-sized enterprises and provide industrial fund support to ensure industrial development.
The Shenzhen municipal government also said it will support the construction of key projects for the Shenzhen-Guangzhou high-end medical device cluster, play a guiding role vis-a-vis government funds, attract industrial investment funds and venture capital institutions as well as establish a full-chain capital support method.
The cities' efforts to jump onto the bandwagon of building advanced manufacturing clusters come as China re-highlighted its determination to stabilize the proportion of the manufacturing industry in the GDP.
The proportion of the manufacturing industry in China's GDP has gradually declined since 2015. Currently, manufacturing output only accounts for about 27 percent of China's GDP, according to Huang Qunhui, director of the Institute of Economics at the Chinese Academy of Social Sciences.
Miao Wei, deputy director of the Economic Affairs Committee of the 13th National Committee of the Chinese People's Political Consultative Conference, recently said that a notable decline of manufacturing business in China's GDP will not only drag down the current economic growth and affect urban employment, but will also generate potential industrial safety hazards and weaken the country's anti-risk capabilities and global competitiveness.
It will take at least three decades to achieve the goal of becoming an advanced manufacturing powerhouse, said Miao, who is also a former minister of industry and information technology.