China-Laos rail link on track to boost trade, tourism
By ZHAO RUINAN | CHINA DAILY | Updated: 2021-04-20 07:59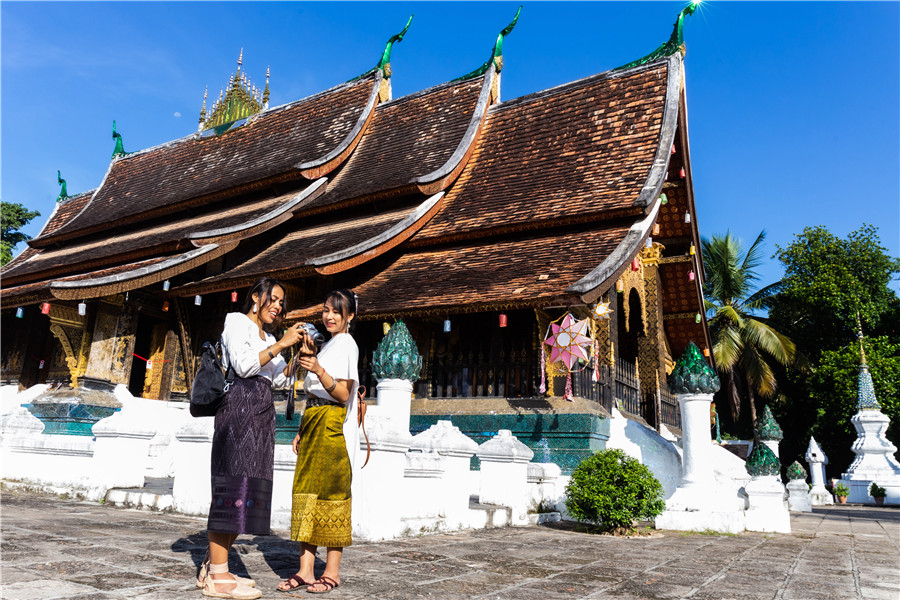 Kong's business has grown in tandem with the tourism industry in Laos.
MyLaoHome, launched in 2007 as a 12-bedroom guesthouse, now has more than 60 rooms and has benefited as more overseas visitors have traveled to Laos over the past decade.
Before the pandemic hit the world hard, tourist arrivals in Laos grew by 11.5 percent year-on-year in 2019, taking the country to 16th place on a list of the top 20 fastest-growing tourism destinations, according to the United Nations World Tourism Organization.
Nearly 757,000 Chinese visitors arrived in Laos in 2019, a rise of about 26 percent over the same period of the previous year.
Kong attributes growth in the tourism sector to improved infrastructure such as airports and roads.
In December, the first modern highway in Laos-constructed as part of the China-proposed Belt and Road Initiative-opened to traffic, linking the capital Vientiane and the tourist-oriented town of Vang Vieng.
However, for Kong, the highway is not enough. He is looking to the China-Laos railway, which is under construction and is expected to open at the end of this year.