Pianists to set the tune
By Chen Nan | China Daily | Updated: 2021-04-22 09:33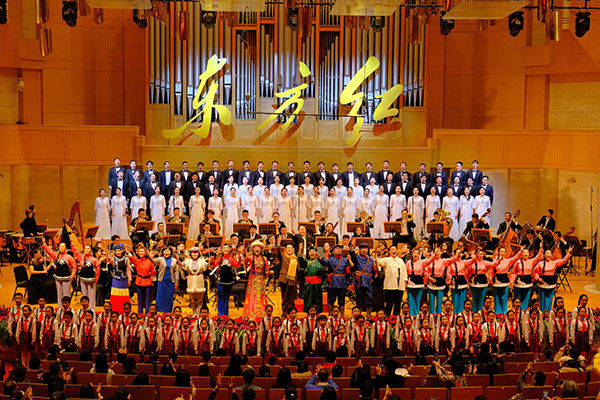 According to Wu, the eight young Chinese pianists will also perform as soloists, featuring pieces composed by Chinese musicians that have been inspired by folk culture from different regions. Pianist Gu Jingdan will play Pictures From Bashu, which was written by composer Huang Huwei (1932-2019) in 1958 and based on six folk songs from Sichuan province. Pianist Liu Yuntian will perform Autumn Moon over the Calm Lake, originally a popular folk song from Guangdong province written by Lyu Wencheng (1898-1981) and rearranged by Chen Peixun (1922-2006) in 1975.
"All eight young Chinese pianists are award-winners and they studied piano in China and later pursued their studies abroad. Now, they are teaching at music schools in China," says Wu. "With their performances, audiences will not only get to know these musicians but can also enjoy music pieces with distinctive folk elements written by Chinese composers of different generations."
According to Xu Jian, the general manager of the Forbidden City Concert Hall, the series of concerts celebrating the 100th anniversary of the CPC was kicked off by conductor Zheng Jian, who led the all-male Beijing Master Choir to perform patriotic and folk songs at the venue on March 7. In the weeks after, audiences enjoyed a diversity of shows, including recitals, choirs and traditional music.