Pianists to set the tune
By Chen Nan | China Daily | Updated: 2021-04-22 09:33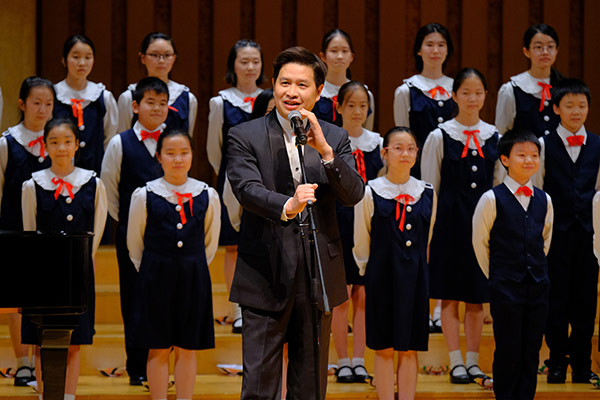 From April 10, Zheng has been touring with the symphony orchestra and singers from the Tianjin Song and Dance Theater. Their gala, titled Dongfang Hong (The East Is Red), is being performed 17 times across the country. The show is based on a classic piece which was performed at the Great Hall of the People in Beijing in 1964, marking the 15th anniversary of the founding of People's Republic of China.
Long March Suite, a large-scale symphonic and choral concert, will be held at the Forbidden City Concert Hall under the baton of Zheng on June 25. It was written by Xiao Hua (1916-85) in 1965. Featuring 12 poems by Xiao about the Long March-an epic strategic transfer by the Red Army that took place from 1934 to 1935, the suite has been a classic and popular among Chinese audiences of different ages.
"When we perform those classic songs, the warm feedback of the audiences prove that those songs are timeless and we want to pass them down to the younger generations, who can learn about the country's history through those songs," says conductor Zheng.