Survey: 93% of China business execs optimistic over future
chinadaily.com.cn | Updated: 2021-04-23 15:27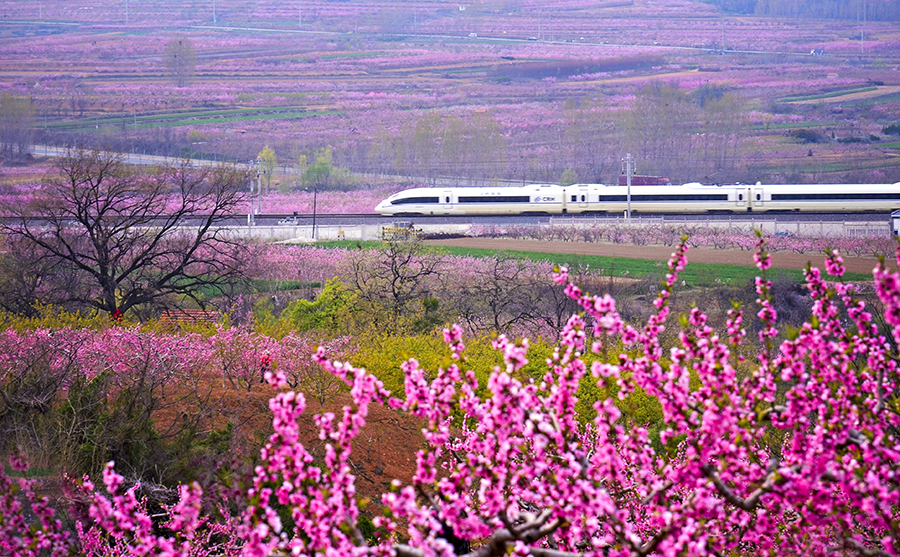 A total of 93 percent of business executives surveyed in China expressed confidence in the future and are positive about their company's growth in 2021, according to the latest survey conducted by the global measurement and data analytics company NielsenIQ.
By contrast, only 60 percent of respondents expressed similar optimism in NielsenIQ's last survey in September. In addition, about 33 percent of those surveyed expect their businesses to grow by more than 15 percent in 2021, compared to the industry average of 14 percent.
"Compared to other advanced economies, China's economy and consumption rebounded quickly after experiencing a short tumble and showed strong resilience," said Justin Sargent, president of NielsenIQ China and Asia-Pacific.
China's economy grew by 18.3 percent year-on-year in the first quarter of the year, versus 6.5 percent in the last quarter of 2020, thanks to last year's low comparison base and a steady momentum of recovery, according to the National Bureau of Statistics.
Meanwhile, NielsenIQ's survey findings also revealed that business leaders are turning their focus toward long-term competitive and consumer landscape shifts, as compared to short-term factors such as supply chain, trade resumption, as well as recovery in consumption levels and traffic. A total of 67 percent of respondents expressed concern over the long-term change in consumer behavior while 73 percent viewed the emerging competition as an area of concern.
The record-breaking growth during Chinese New Year 2021 also sent a positive signal to the market. Based on our data, FMCG omni-channel value growth across January and February rose 11 percent compared to the same period in 2020, and 15 percent when compared to 2019. In terms of category, personal care delivered the strongest growth, up 15 percent from the same period in 2020 and 25 percent from the same period in 2019. Categories such as liquor, baby, staple food and dairy also returned to pre-COVID growth levels.
While the future of FMCG in China remains promising, market dynamics continue to intensify, driven by the growing complexity in the retail and consumer landscape, as well as an increase in the number of market players.
"Market uncertainties have brought forth greater pressure and challenges, and as a result, brand owners need to push harder to achieve growth and maintain their long-term competitive edge," said Tina Ding, chief commercial officer of NielsenIQ China, adding that innovation is vital to remain competitive.
For many years, innovation has been the driving force behind China's growing FMCG market, and is a key differentiating factor for companies, especially during times of crisis. While innovations happen on a daily basis, not all have the same outcome. Some are game changers, some contribute to sales growth, while others simply create social buzz. However, for brand owners, being in the game is more important than winning it, according to Ding.
Lv Xiaokun contributed to this story.